Life is fantastic after taking up rowing, says visually impaired rower Kate Lindgren
Rowing is giving Kate Lindgren a new sense of freedom after the 51-year-old learned the sport at Peterborough City Rowing Club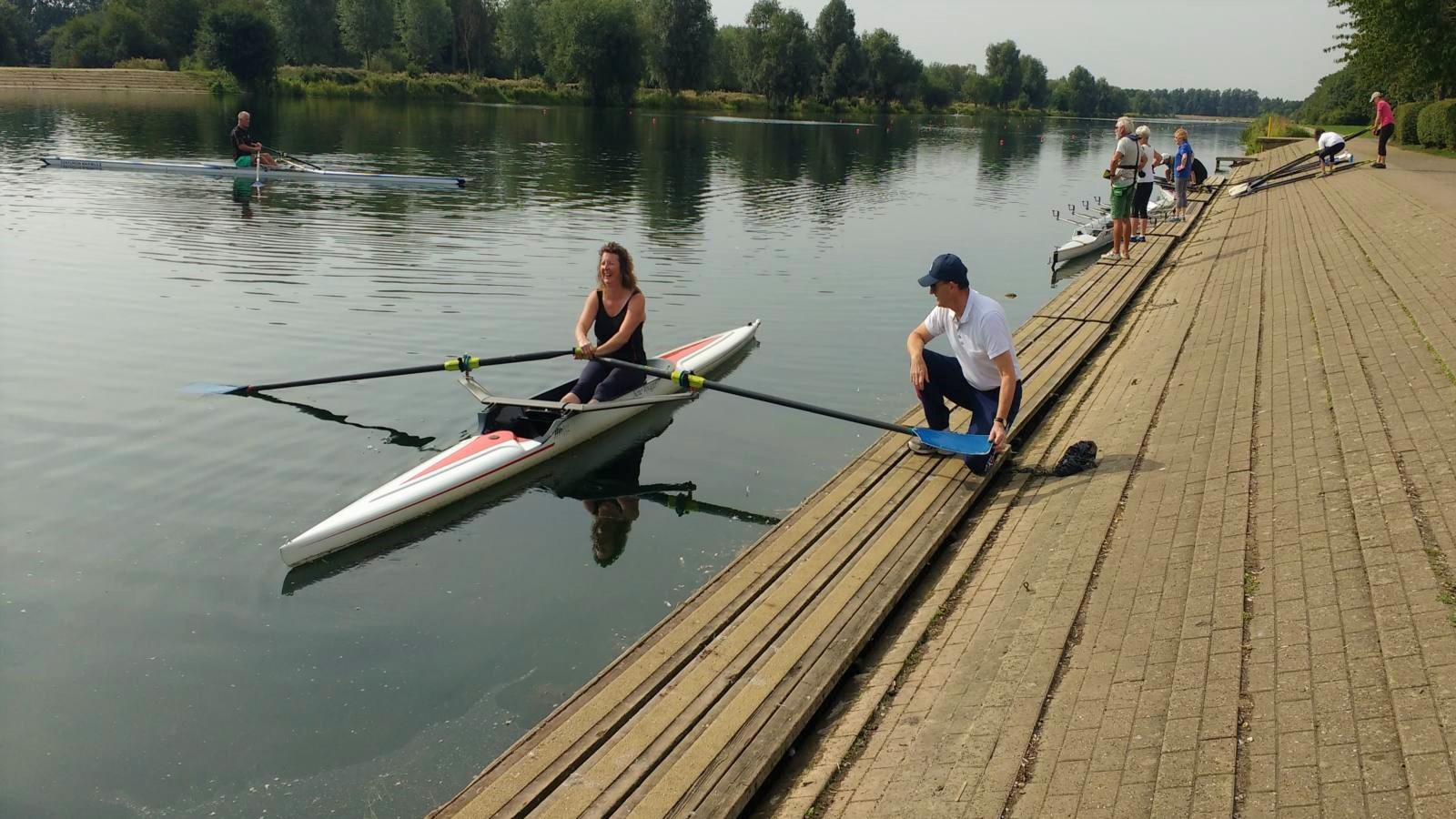 "The sound of the water running under the boat is just so pleasing and the feeling of the weather all around me makes me appreciate that life is fantastic," says Kate Lindgren, who first discovered the sport in 2017.
Lindgren suffers from retinitis pigmentosa, a rare eye disorder currently without a cure. Though she only has some light visual perception, luckily, Lindgren has found that this does not affect her ability to row.
Just after her 50th birthday, she was inspired to try out the sport after coming across a crew on the water near Peterborough City Rowing Club.
"One afternoon while out walking along the river with my daughter and guide dog, a rowing boat passed by with eight rowers, all older than myself. I wanted an activity which took place outdoors and hopefully all year round; little did I know then what I was letting myself in for!
"I contacted the club to see if they were happy to teach a blind person and one morning, I ended up there by myself – and for the first time in many years – minus a trusty guide dog or human guide.
"The group were so friendly and encouraging and the coaches made the experience of rowing fun and comfortable. From going out in a double with a coach I learnt to master (still trying) the technique of sculling."
I have met some wonderful people at the rowing club and everyone is willing to help each other get on and off the water
When Lindgren sculls in a single her coach Pete Forrest helps her to navigate by giving instructions on a phone from the bank.
"I love the sense of freedom and independence I get from being in a single," she says. "It gives me the ability to focus on my rowing stroke and be solely reliant on myself to balance the boat and make it move through the water."
Lindgren likes to set herself a challenge and is keen to improve her times on the water.
"Even though I don't push myself physically, I feel that my fitness levels have increased since I started.
"Rowing is a great sport for people of all ages, abilities and disabilities as it is low impact and can be adapted to an individual's needs. I have met some wonderful people at the rowing club and everyone is willing to help each other get on and off the water."