Falmouth Pilot Gig Club launch new gig 'Arwenack' for 2019 season
Falmouth rowers can't wait to race in new gig Arwenack as they bid to challenge for the top gig titles this year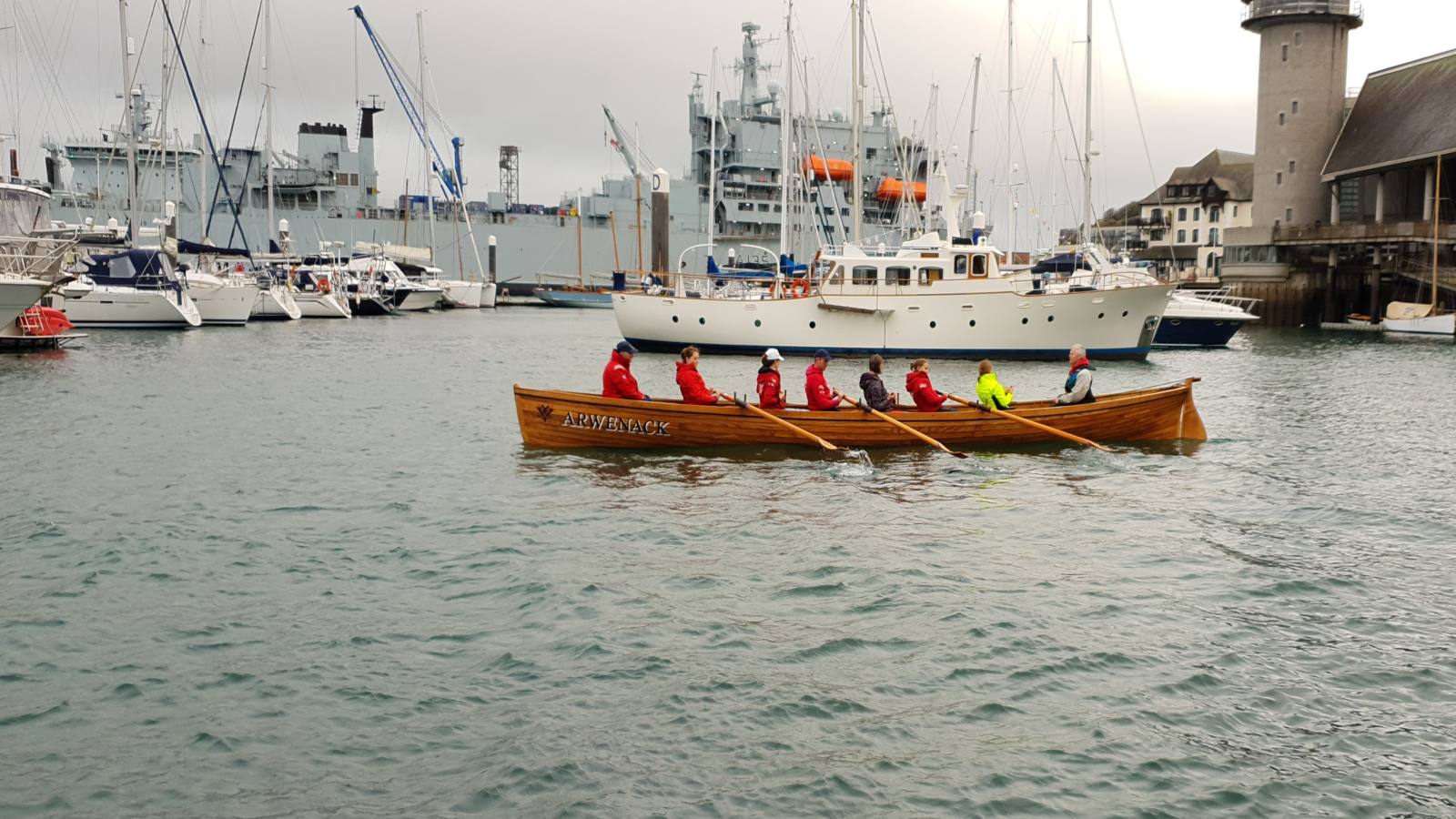 On Saturday 12 January Falmouth Pilot Gig Club launched its new racing Cornish pilot gig named Arwenack in preparation for the coming season. The new boat is lighter and faster and club crews hope that it will bring them success at May's World Pilot Gig Championships on the Isles of Scilly.
Men's captain Jamie Maxted said: "Our men's A and women's A crews both tried out the new boat on Saturday and were very impressed.
"We expected nothing less than a top-class race boat from Peter Williams – who is revered for building very fast gigs – and that is exactly what he delivered. She's very light and responsive, well balanced and very comfortable to row. She really is a thing of beauty and we can't wait to race her.
"Having a brand new gig from a master gig-builder gives crews the best possible advantage going into a championship; over time gigs not only absorb water and gain weight, but also become a bit looser and start to flex more – which doesn't help the transfer of power.
"A new boat also tends to spur crews into action and makes them want to train harder to do the boat justice."
After training hard through the last few months, Falmouth crews are looking forward to finally racing.
She really is a thing of beauty and we can't wait to race her
"Winter training has been going well this year," added Maxted. "We're in a better place than we were this time last year in terms of strength and fitness, and have enjoyed the training.
"We have lost a few former champion rowers, for various reasons, over the last couple of years, but our current squad is very committed, and relishing the upcoming challenges this season."
Falmouth have had a record level of rowers joining their women's squad this year which bodes well for the racing season.
The first race is the Three Rivers Race at Saltash on Saturday, 2 March. The six mile-course is a gruelling opener to the season and attracts the top crews in gig rowing.
Maxted said: "There's only so much speed a new boat can give you; the rest is up to the crew.
"We are confident our preparation will be much better this year for the World Championships in May. We really want to give ourselves the best chance possible because we'll be up against some incredibly tough opposition who are getting better year on year."