Bewl Bridge RC raises £6,500 and rows over 1.25 million metres in Sunset2Sunrise challenge
Kent club Bewl Bridge RC raised money for new rowing machines and sculling boats in an event that brought the whole club together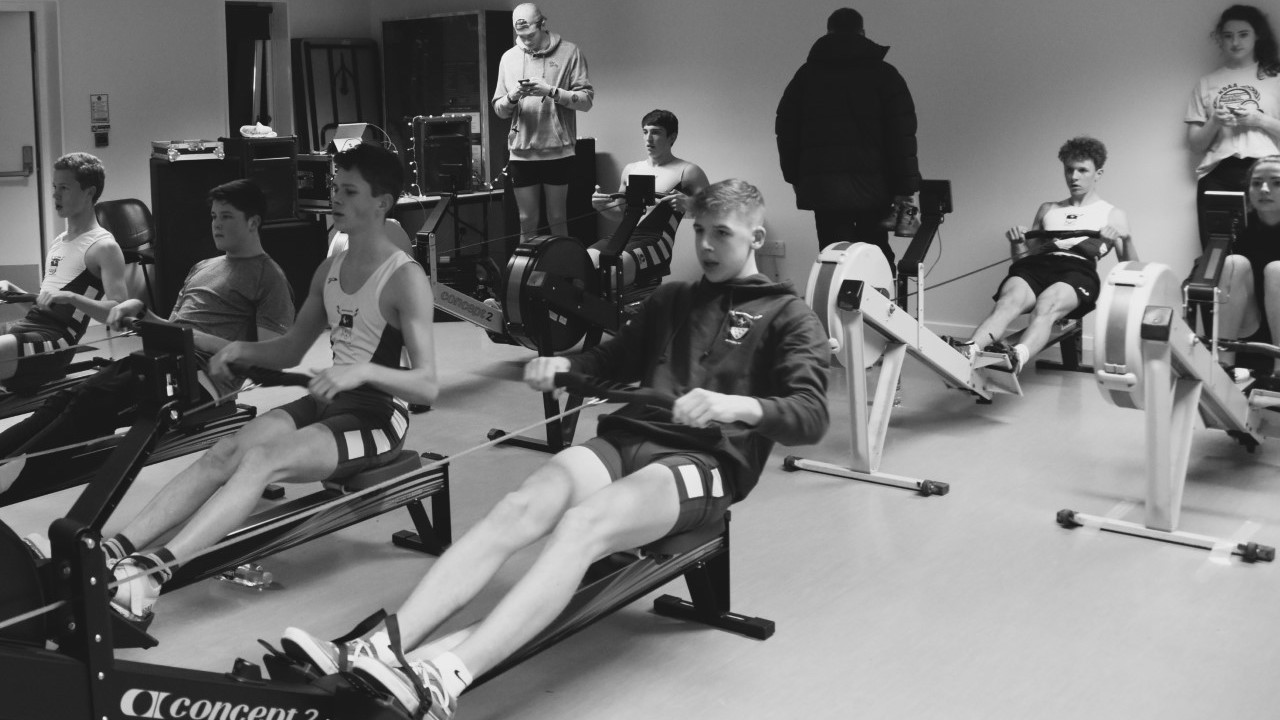 By Wendy Morten – Bewl Bridge RC, submitted via #YourStories
"Bewl Bridge RC celebrated 40 years in 2017. The club was established by our long-standing president Chris Willis in 1977, and has grown massively over the last few years especially since 2012.
"It became apparent to our current volunteer coaching team (David Morten – Junior Coordinator, Miles Watson – Lead Coach, Wendy Morten – Coach) that our club boats were of adult size, often in the 80kgs average range. This was a problem when trying to develop and increase our junior rowers from Year 7 upwards. Over the past few years we have been fundraising to buy boats suitable for juniors.
"In 2015 we set about a fund raising campaign, and raised enough to buy two junior doubles, two rowing machines, a junior coxed quad, blades, and refurbishment of some doubles and quads, with the added assistance from the Rowing Foundation and the National Schools Regatta. These boats boosted the morale of our juniors, who are now able to train in a bigger fleet of boats and race more competitively.
"Our junior squad has grown from a couple of rowers to a membership of 60. We have been building up their strength, fitness, boatmanship and technique over the past couple of years and are beginning to see positive results. The juniors are now taking part in many local Heads and regattas, with some of top junior athletes starting to attend national events such as the Scullery, Junior Inter-Regional Regatta, British Rowing Junior Championships and the British Junior Omnium.
"Last year was the first year our juniors competed in the Four's Head, and we hope to take part in the Schools Head 2019. Our junior boys have been training in a sweep eight for the first time these past few months and are excited to begin to compete in such events. Our Juniors took part in BRIC 2018, showing massive improvements this winter; we came away with two wins, several top 10 places and many personal bests.
"SUNSET2SUNRISE2 continued our fundraising campaign, with a target of purchasing two rowing machines, two junior sculling boats and a master's sculling boat.
"The event took place during the evening and night 15/16 December at the The Outdoors Centre at Bewl Reservoir on the Kent/Sussex border. Bewl Reservoir is the home of BBRC.
"This was a truly whole club event with 71 members taking part, bringing juniors, students and masters rowers together, creating a great club atmosphere. We decorated the venue with club photos, tinsel, and a Christmas tree, creating a Christmas party vibe.
"Twenty Master Rowers arrived at 17.30 for their hour-long slot of keeping nine rowing machines going continuously. Our fabulous senior cox of many decades, Margaret, "coxed" the event with great vigour and enthusiasm. Many of our masters have been rowing for over 40 years and thoroughly enjoyed taking part in our Masters Club Challenge. Congratulations to our masters squad that completed 123000 metres in their one hour Challenge.
"At 18.30 the Overnight Challenge registration took place followed by a club photo. The junior rowers settled themselves into the quiet room equipped with sleeping bags, pillows and food/water provisions for the night. The room looked like a mass sleepover. There was great excitement, music, singing and ergo enthusiasm.
"The Overnight Challenge started at 19.00. Teams were made up of six rowers, each rowing ten minutes each hour for 12 hours. The party atmosphere continued into the early hours until tiredness and fatigue took hold. But with stunning tenacity, resilience and sheer perseverance the overnight squad of 39 juniors, six students, six adults/coaches completed 1,275,229 metres.
"This was an achievement that everyone who took part in can be truly proud. We have also had fantastic sponsorship support, with over £6,500 raised so far for our fundraising campaign. This challenge has brought different age groups/experience of BBRC together, promoting a great rowing community atmosphere."
If you have a story you want to share with the wider rowing community, submit it to #YourStories.