'A lot of people think you need to be a very good rower to come to BRIC but it's not about that'
The Mizuno British Rowing Indoor Championships 2019 proved once again that it's an event open to everyone; rowers and non-rowers of all ages and abilities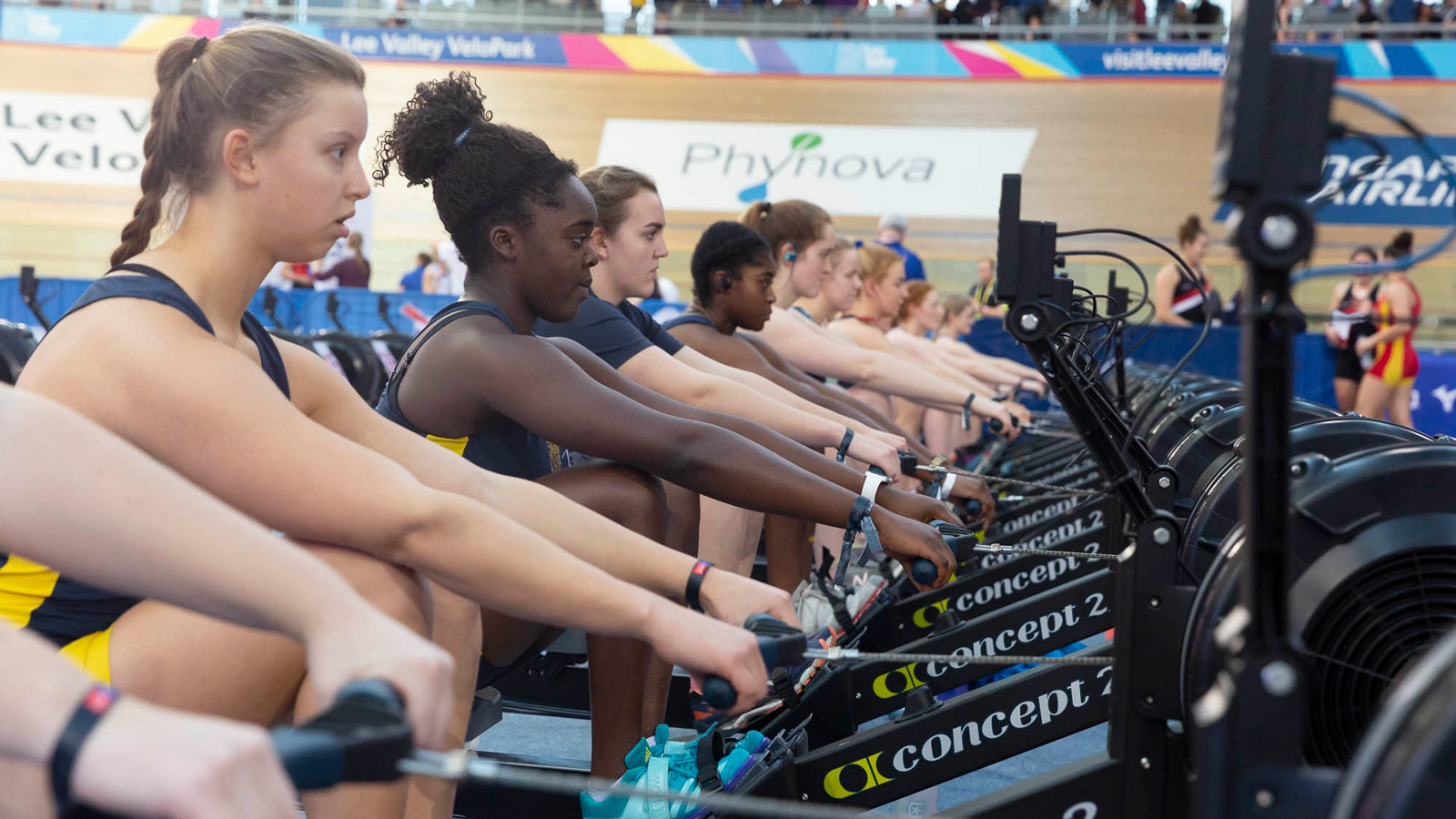 As the biggest indoor rowing event in the world, the Mizuno British Rowing Indoor Championships attracted a huge spectrum of participants to the Lee Valley VeloPark on Saturday.
From school children to octogenarians, from GB rowers to fitness enthusiasts who've never stepped into a boat. Para-rowers entered en masse, including several members of the successful Invictus Games rowing team from Sydney 2018.
"A lot of people think you need to be a very good rower to come here but it's not about that. It's about competing and learning and then progressing," said Carol Woodward, who set two British records in the velodrome this year in the 60-64 lightweight women's 2,000m and 500m.
"I love the atmosphere. I've been coming every year since 2007. I don't think I have missed a year; I'm a bit of glutton for punishment!"
The pursuit of personal success is the thing that unites BRIC competitors. While for some that may mean breaking records and winning medals, for others the glory comes with competing in their first event, setting a personal best or even just beating a friend or training partner.
Robert Neill didn't quite manage to beat his son, GB rower and World Championships medallist Adam, but came away from his first indoor rowing race with a bronze medal.
"I thought I would come and see how it was for the competitors having watched Adam grow up doing sport and being indoor champion," he said. "This is the first event that both he and I could compete at.
"Adam set me a programme, which I tried to follow, but in the heat of competition it all goes out of your head"
Many competitors return to BRIC year after year for the opportunity to compete alongside their peers in front of an enthusiastic crowd.
Sean Gaffney went home with a new world record and the gold medal in the PR3-PD 2,000m. "It's always a fantastic atmosphere at these events. Us para athletes are quite a small community, so we all tend to see each other at various races, so you get that camaraderie.
"Everybody is here to do as well as they can, but also you are only racing yourself. At the end everyone comes up to congratulate you or give commiserations. Everyone chats, it's really friendly."
It's never too early to start your preparations for BRIC 2019, so if you're inspired to compete next year why not try one of our indoor rowing training plans to get you in race shape. Click here to download a plan. The first indoor rowing target of the year is the Cancer Research Great Row, which returns in February – keep an eye out for how you can get involved.
Don't forget to pick up your event photograph exclusive from WEROW.