Researching what your club's rowers did in World War One
Mark Dewdney from Stratford upon Avon BC provides tips on discovering what your club's rowers did in World War One, ahead of Remembrance Sunday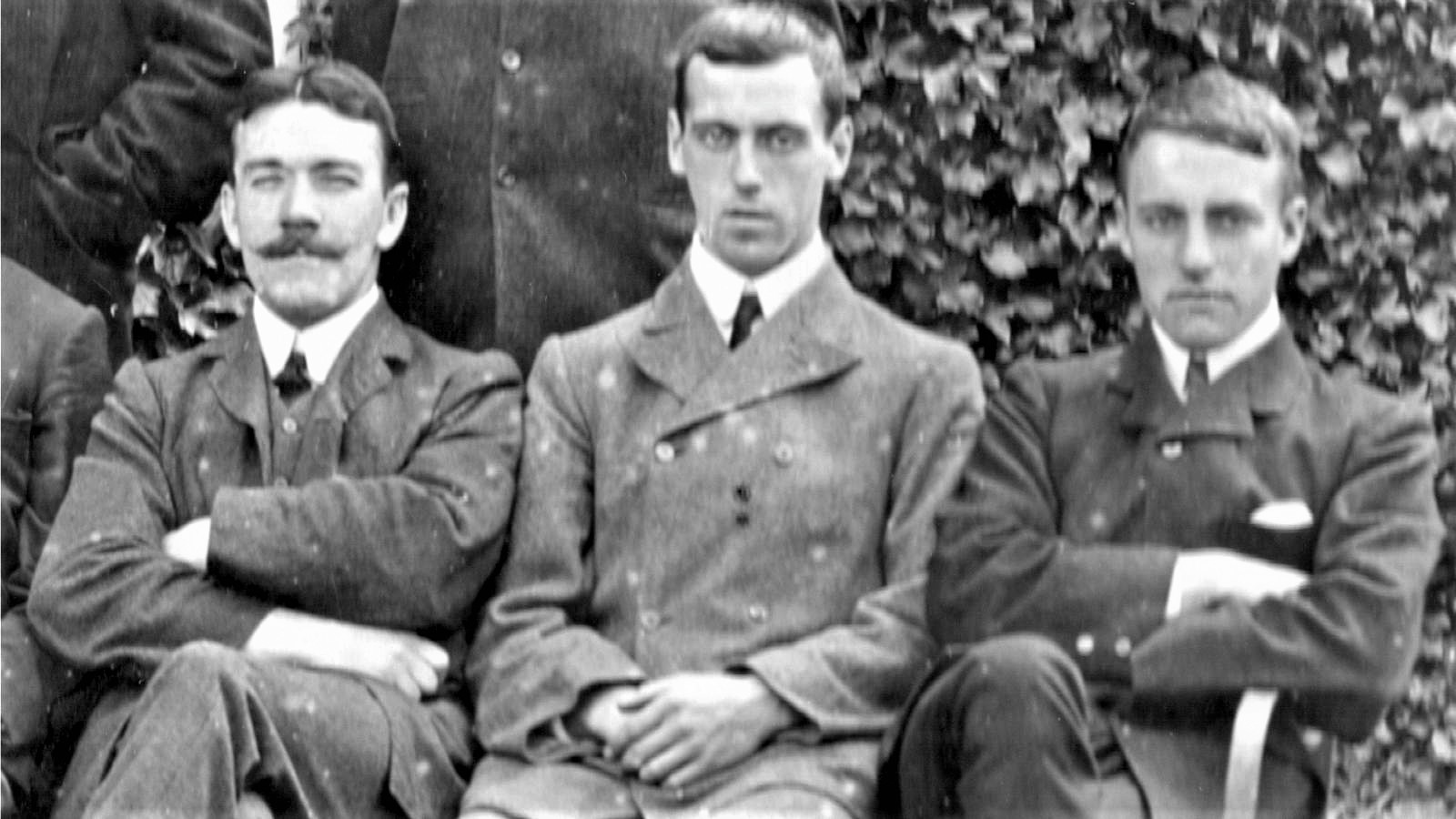 Every rowing club, of a certain age, has a name on a memorial, a name on a trophy or a face in a dusty old photograph. A rower long since forgotten.
The three men in the picture above are at Stratford upon Avon BC's 1905 Regatta and all three are on Stratford's war memorial, from left: AB Smith, PS Thompson and LC Morgan.
World War One research tips
The golden rule: always make sure you have the right person!
Start with the least common name to get used to the process.
Gather all the information your club holds.
Use websites that give access to original records – military, census records etc. The Commonwealth War Graves Commission is a good place to start.
Contact local researchers – schools, history societies etc.
The Great War Forum is also a useful resource for free advice.
It was relatively easy to discover that Alfred Smith went to King Edward VI School in Stratford, thanks to a book about old boys who died in World War One.
Military records at the Commonwealth War Graves Commission and elsewhere revealed that Patrick Thompson won the Military Cross while Leopold Morgan fought in the New Zealand Army.
Another Stratford rower – William Norman Kinman – is also on the club war memorial. Again, from military records, we know that he enlisted when World War One broke out in 1914. He won the Military Medal twice.
Why not find out about your club members in World War One and bring those names on your war memorial back to life.
Blades of Remembrance
British Rowing is encouraging clubs to join the Thames Region in marking the moment of silence at 11am on Sunday, 11 November by standing in front of their clubs and displaying club blades as a mark of respect for members who have lost their lives to war, and to say Thank You to all those who have served, sacrificed and changed the world. Read more about this here.
Thanks to Mark Dewdney for the World War One research tips. He worked at the Army Medal Office for over five years and his article was originally published in Rowing & Regatta magazine.