Calvin Tarczy named in final three for 2018 SportsAid One-to-Watch Award
Calvin Tarczy, double world junior champion in the men's four, is nominated for SportsAid's One-to-Watch Award for the second successive year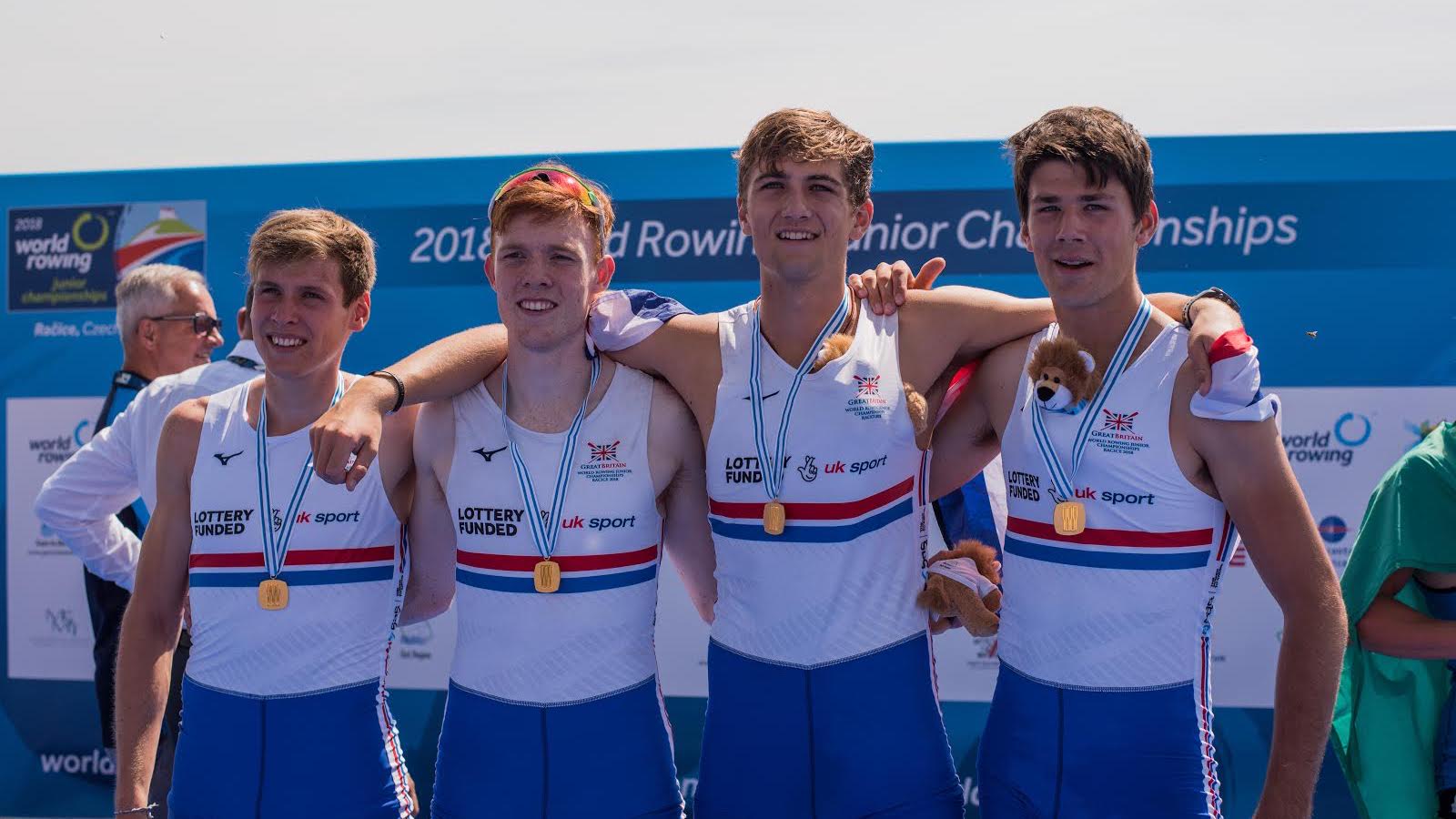 Junior world champion Calvin Tarczy has been named in the final three of the SportsAid One-to-Watch Award, alongside boxer Caroline Dubois and field athlete Dominic Ogbechie.
The 18-year-old from London was announced on the ten-person shortlist last week; the second year running he has been in the running for the award.
Tarczy won his second successive World Rowing Junior Championships gold medal in the men's four in August, rowing alongside Douwe de Graaf, Michael Dalton and Theo Darlow in Racice and setting a new World Best Time in the semi-final.
He has since joined the strong British contingent studying and rowing at Harvard University this autumn, was also a key member of the St Paul's School eight that dominated junior rowing in the UK, which included winning the Princess Elizabeth Challenge Cup at Henley Royal Regatta in a course-record time. He also claimed a remarkable win at the Scullers Head of the River Race against a host of the country's top scullers.
He said of his nomination: "To be nominated again is even more special knowing that I was selected by the sport governing body, and knowing that two years in a row they think I'm one to watch, that's really nice. That just gives me a huge amount of confidence that this is really something to go for.
"The stars aligned [this year] because for a lot of the events the conditions were perfect for breaking records. We got to the competition [World Rowing Junior Championships] and went through our heat quite easily. Again, we had really good conditions and our coach told us to go as hard as we can in the semi-final, and we managed to take 11 seconds off the world record."
Tarczy was also nominated for the award in 2017, which was eventually won by fellow rower and world junior champion Holly Dunford.
The 2018 judging panel includes former rowers Dame Katherine Grainger and the panel's chair Sarah Winckless. The winner will be announced at the SportsBall in London on 15 November.
2018 SportsAid One-to-Watch Award final three
Calvin Tarczy (rowing)
Caroline Dubois (boxing)
Dominic Ogbechie (athletics)