Adaptive rower Paul Smith OBE completes 30-mile Solent row
Paul Smith OBE achieved a stunning 30-mile solo row on the Solent in preparation for crossing the English Channel next year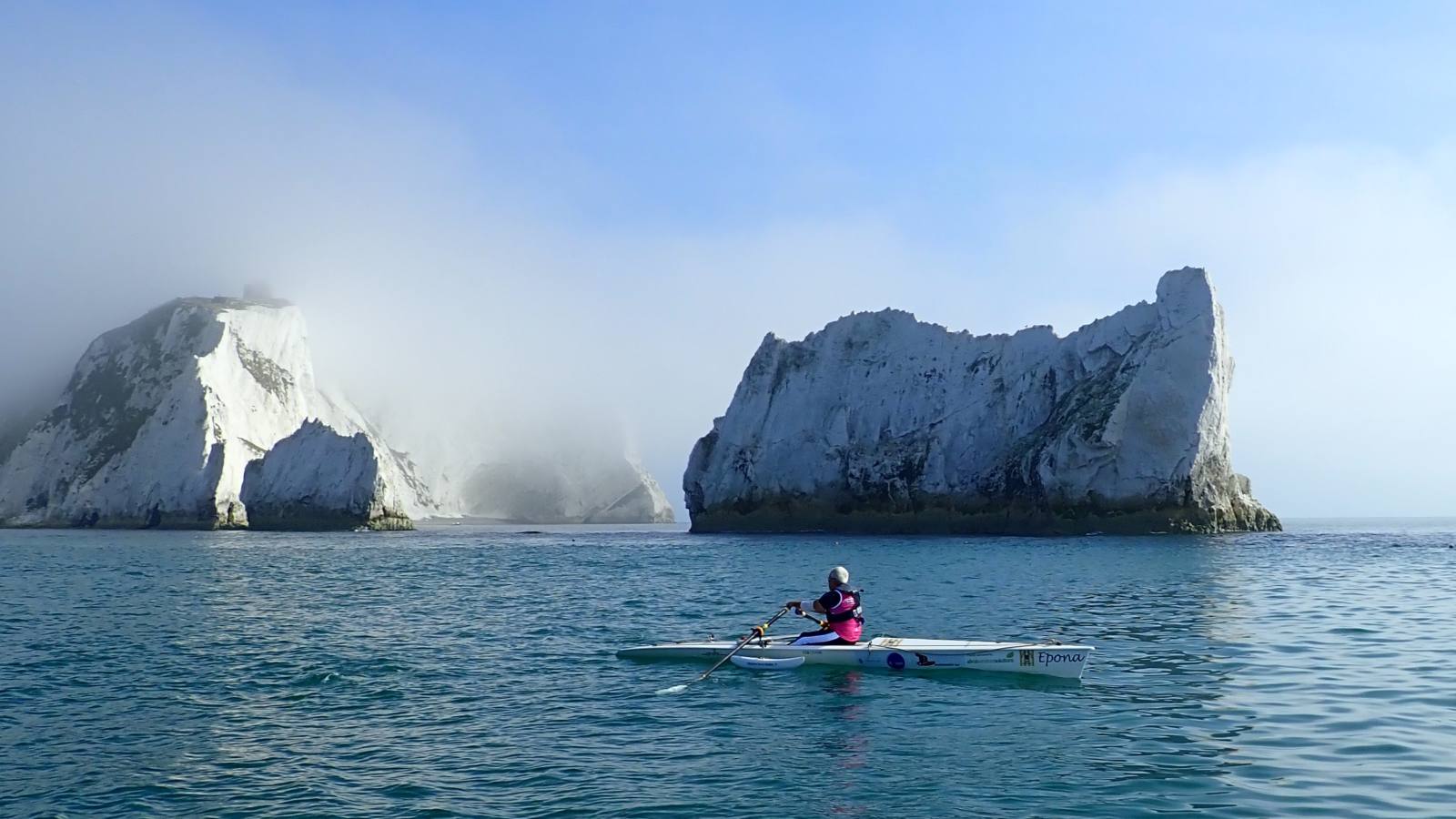 In early October, adaptive rower Paul Smith sculled solo over 30 miles down the Solent from Portsmouth to the Needles Rocks in five hours, 29 minutes. The row was in preparation for crossing the English Channel next year.
The 59-year-old has been in a wheelchair for the last 14 years following a traffic accident and 12 years with locked in syndrome. But fiercely determined, Smith has been fundraising for years on land – pushing his wheelchair from Portsmouth to London and beyond – and in the sky, where he has skydived and abseiled for his charities. So now he is turning his attention to the sea.
However, until April this year, Smith had never rowed before, let alone sculling in a sliding seat, coastal boat. The furthest he'd rowed before the Needles adventure was almost six miles the week before.
He said: "I was pleased to finish the row. We reached 26 miles – the channel is 23 miles – in four and a half hours, so it seemed rude not to carry on and reach the Needles!"
"The sea was a little bit too calm for me – I could have done with a more of a swell, so I could practise eating and drinking."
However, although calm and warm, the weather was also very misty with a sea fog hanging over the sea right across the Solent.
"As we approached the Needles Rocks, they disappeared behind a bank of fog!"
It forced a revised route that went to the north, hugging the Southsea sea front and eventually crossing the main shipping channel at Calshot, before a breeze finally blew away the mist and gave away to a lovely, sunny, day.
Smith learned to row at Langstone Rowing Club and was coached by Mike Gilbert, who followed the Solent row in a safety boat.
"I got in touch about a coastal scull and Mike was willing to coach on the promise that I'd do all the training," said Smith.
"We've been out a lot on sunny days. You're out in the middle of the sea, it's been good. I just row to enjoy it and make a difference to people's lives."
Crossing the English Channel will be Smith's 15th challenge, with his previous challenges raising an incredible £2.3 million overall for charities over the years.
He is looking for a sponsor for his Channel crossing so if you are interested then please get in touch. You can support his Channel row here.
We would love to hear any stories that you have about your club or community. Why not share them with us via #YourStories.