Record numbers enjoy British Rowing Tour thanks to support of Charles Stanley Wealth Managers
Charles Stanley have provided two equipment packages of four stable quadruple sculls boats for recreational rowing courses and events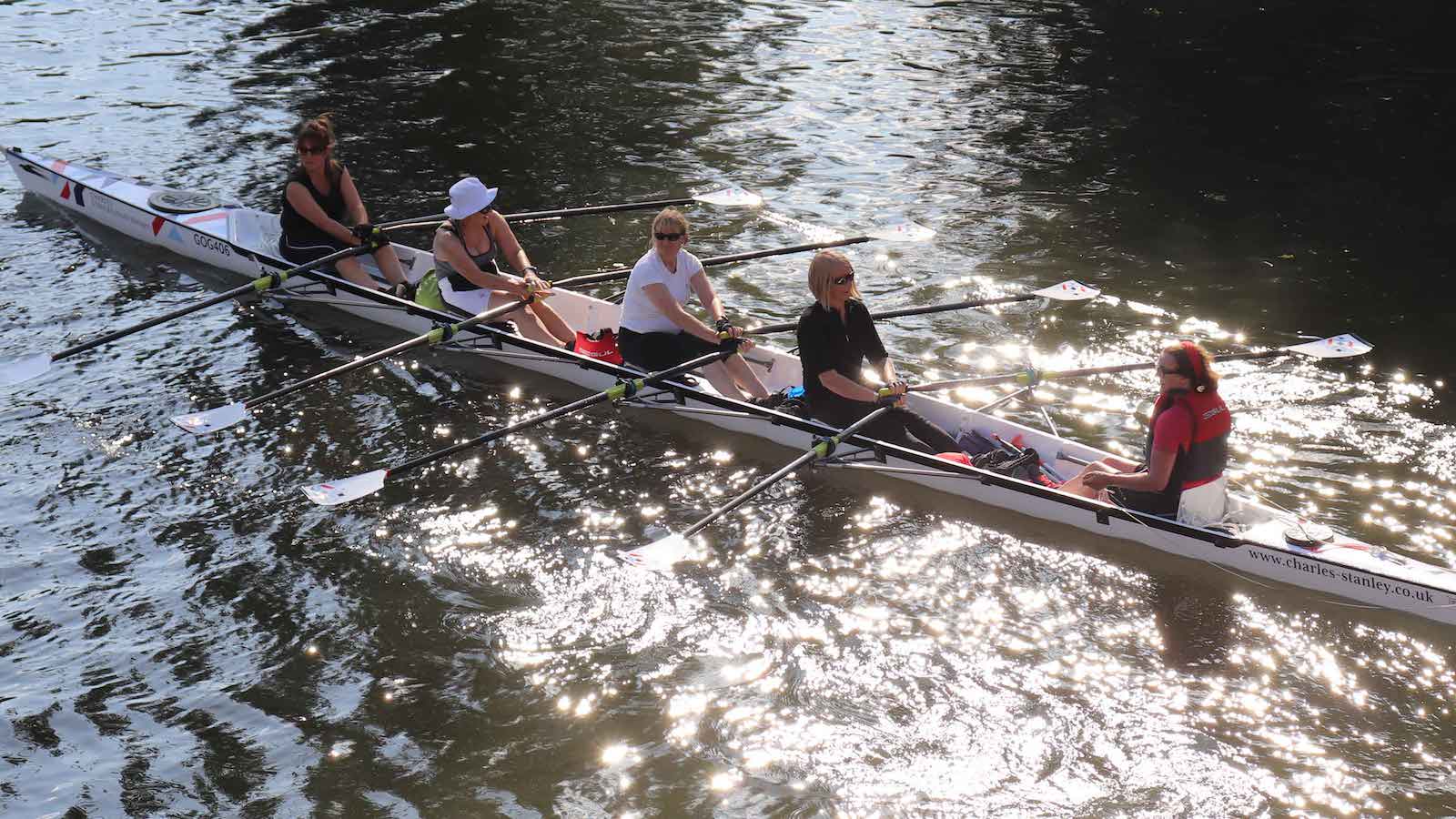 Record numbers took to the River Thames for the 25th annual British Rowing Tour thanks to equipment provided by British Rowing partner, Charles Stanley Wealth Managers.
Charles Stanley partnered with British Rowing in March 2018, providing two equipment packages of four stable quadruple sculls boats for recreational rowing courses and events.
These two equipment packages were brought together to provide additional capacity at this year's landmark British Rowing Tour.
The British Rowing Tour, which first ran in 1994, sees rowers from around the country come together to explore waterways.  For this year's tour, participants rowed from Bablock Hythe, Oxfordshire to Mapledurham, Berkshire along the River Thames. Previous Tours have explored waterways such as the Lancaster Canal, Yorkshire Navigations, Norfolk Broads and the River Severn.
Kenny Baillie, Director of Partnerships & Communications at British Rowing said: "It's really pleasing to see so many people benefit from the Charles Stanley boats at this year's British Rowing Tour. Since before London 2012, British Rowing has made significant investments into growing recreational rowing and we are delighted that Charles Stanley have enabled us to continue that investment."
Paul Abberley, CEO of Charles Stanley, added: "We are delighted to offer our support to British Rowing at a time when great strides are being made in the growth and development of recreational rowing.  Rowing is a fantastic sport that can be enjoyed by people of all ages.  We hope that through our partnership with British Rowing we can help highlight the benefits of this increasingly popular sport."
The two equipment packages are hosted by Goring Gap Boat Club and Isle of Ely Rowing Club, two community rowing clubs in the Thames and Eastern regions.  The boats are available for the rowing community all year round to get out on the water.