Inaugural Monster the Loch Ness endurance row
Loch Ness was the setting recently for a gruelling 36.5km rowing challenge open to all with entries including fine boats, canoes and kayaks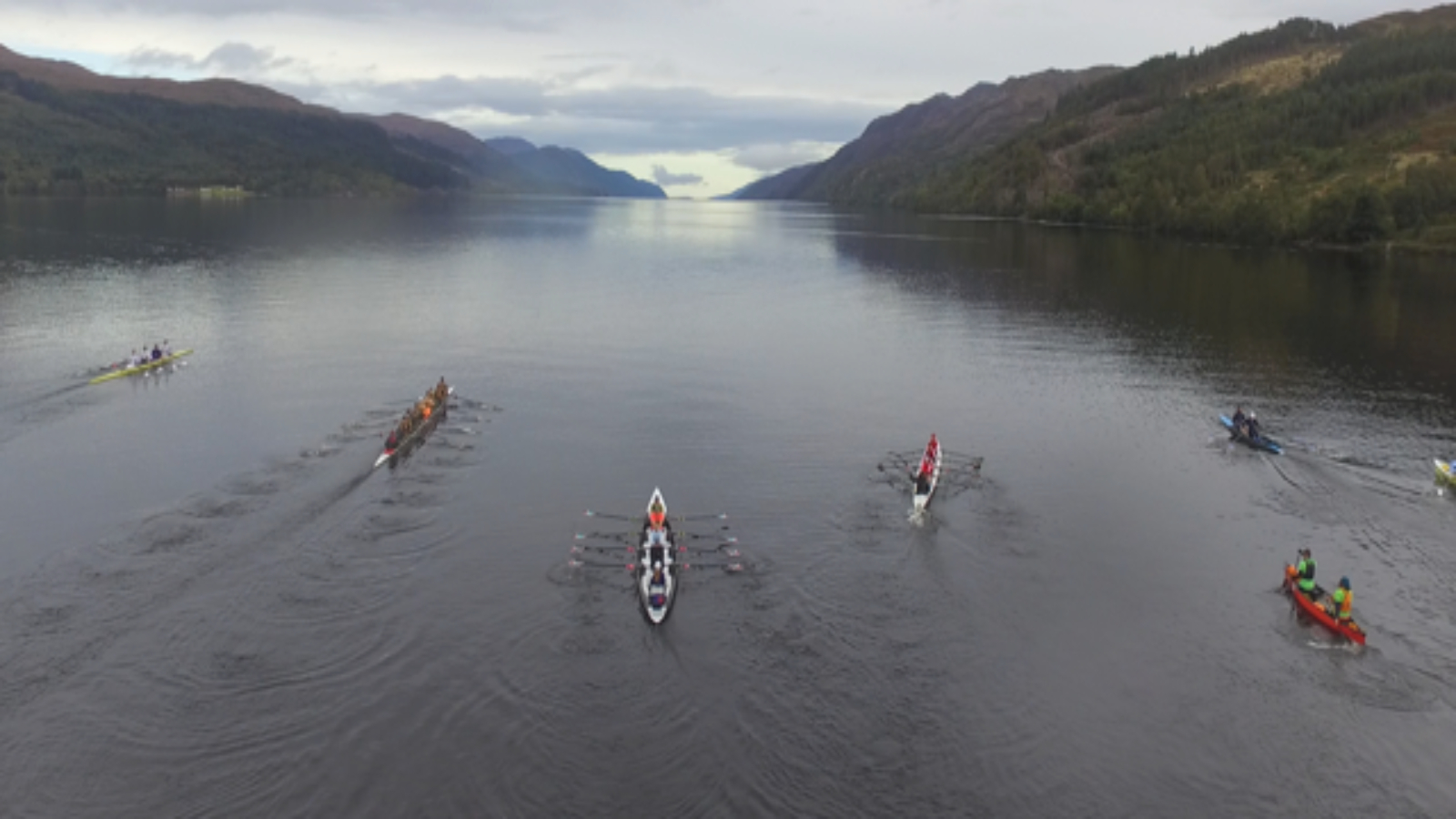 Nine crews took part in the inaugural Monster the Loch event on 15 September with the challenge of bettering the record set by Peter Haining and George Parsonage 30 years ago, of two hours and 27 minutes over the 36.5km distance.
Open to all types of human-powered craft, crews included a UL/Tyrian men's quad and a Monmouth School boys' eight in fine boats, a women's coastal quad from Inverness RC, through to Nordic Explorer doubles and sea kayaks.
Competitors also included solo rowers Dave Golding, dressed as a Viking for the occasion, and competing in a sea-going rowing skiff, while Jimmy Riddle participated in an open water canoe.
All were greeted with perfect conditions on the water as the race started at Fort Augustus but this was to change as the challenge progressed and crews neared the finish further north at The Dores Inn.
Competing in a Nordic Explorer with Stephen Fox, Peterborough rower Glyn Reed said: "About a third of the way along it started to blow a little and for the final third we were surfing down some reasonable big waves – a bit different for a fine boat rower."
Both the UL/Tyrian quad and the Monmouth School eight were well ahead of the record with 2km to go, before they both had to come to the shore to bail their boats because of the worsening conditions.
UL/Tyrian eventually managed to get back on the water, finishing in two hours and 48 minutes, though not fast enough to break Haining and Parsonage's record.
The Monmouth crew had been raising money and racing in memory of former crewmate Tom Walker, who died suddenly in June. Unfortunately the eight were unable to continue in the conditions and had to retire. For one of the crew's fathers this was bittersweet as he was part of the crew that had set a record of two hours and 35 minutes on Loch Ness back in 1975!
Nevertheless, their efforts raised over £2,800 for the Tom Walker Cancer Research Wales appeal and the school boat fund.
We had single kayakers and an eight rowing in the same event. An iconic marathon water event, for all!
John Griffiths, Master in Charge of Rowing at Monmouth School for Boys, said: "The boys showed incredible teamwork and wonderful support for each other, and with Tom firmly in their thoughts, no-one wanted to give in.
"Whilst records get broken, the memories and camaraderie from the experience will last for ever. The warmth and depth of support towards the boys – and the challenge – has been incredible."
Organised by Row Tours, founder and Olympian Pete Wells said: "I have been lucky enough to experience more aspects of rowing than most, spearheading the Red Bull X-Row in Switzerland and creating the Red Bull Outrow on the River Severn, rowing away from the Severn Bore. I was always aware that these events are amazing, but why are they not open to everyone?
"So when creating Monster the Loch, I wanted it to be for everyone, fast, slow, young and old!
"We had rowers who had been rowing for less than a year, we had a 15-year-old and a 68-year-old taking part, all going at their own pace and all enjoying the experience! We had single kayakers and an eight rowing in the same event. An iconic marathon water event, for all!
"I set up Row Tours in the belief that there is more we could do with rowing than just continually training for a 2km and Henley season. This is the first in a series of annual races on iconic stretches of water around the UK."
Look out for Row Tours' next challenge here.