Follow your rowing ambitions with the Diploma in Sporting Excellence for teenagers
If you are 16 and have the potential to be in the GB Rowing Team then you might be eligible for the Diploma in Sporting Excellence. But hurry as entries close at the end of September!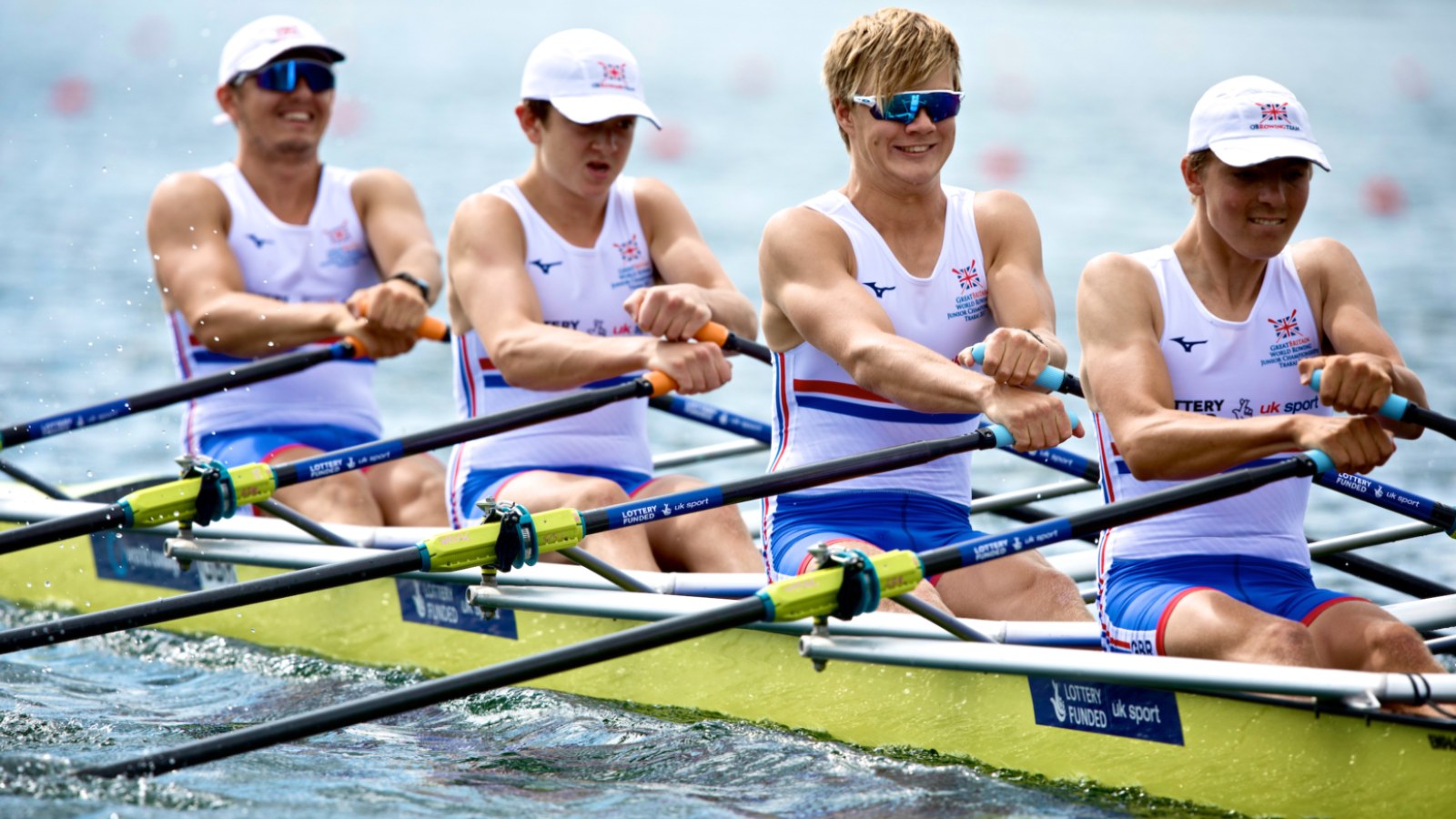 The Diploma in Sporting Excellence (DiSE), formally the Advanced Apprenticeship in Sporting Excellence, is a two-year programme for promising 16-year-olds with ambitions to break into the GB Rowing Team, and offers them the chance to obtain a practical sporting qualification.
The programme supports talented young athletes attending the trials process as part of the junior pathway, providing them with the tools to become high performing athletes. Covering nutrition, career, lifestyle, communication and health and safety, the diploma also provides rowers with some financial support while they continue to train and study.
Recent DiSE graduates include Olympians, World Championship medallists and junior world champions. Since the inaugural programme eight years ago, 100 athletes have benefited from the diploma.
How do I apply?
The entry deadline for the next DiSE diploma is the end of September and the programme starts at the end of October. To find out more, email Programme Manager Loretta Williams here.
The current crop of 38 athletes includes Sports Aid's prestigious 'One-to-Watch' winner Holly Dunford, a 2017 junior world champion in the women's double sculls who represented GB at U23-level in the women's eight in July. Also on the programme is Victor Kleshnev, a silver medallist in the men's quadruple sculls at this year's World Rowing Junior Championships.
Phoebe Campbell, who represented GB in the junior women's quad at the Junior Worlds, has just finished the DiSE, and said: "I think it's a really neat way to get athletes to think about what they are doing and why they are doing it, particularly in terms of communication. It also provides really good information on topics such as budgeting and nutrition which are not only important for rowing, but also for life in general.
"Overall I have found the diploma very rewarding, very worthwhile and pretty self-explanatory (or at least well-explained!). I have really enjoyed it. I think the support for the athletes is brilliant – I am very grateful."
It provides really good information on topics such as budgeting and nutrition which are not only important for rowing, but also for life
Specialist British Rowing Coach Educators work as a team to deliver and assess the DiSE qualification, including Loretta Williams, who coordinates the programme.
She said: "The diploma is not just about improving your rowing – it's about the soft skills too. It's about becoming a high performing rower while being more aware of how to manage your education and lifestyle. For instance, if the rowing doesn't work out then you might have to think about an alternative career, so topics such as how to manage finances might become even more relevant.
"The programme will give you time to develop best practice including how to communicate well with your coach, plan out your race schedule and training and then how to review them all afterwards.
"We don't claim to be able to turn you into a GB world champion, but like Jess Leydon, and other successful graduates such as Jack Beaumont and Chris Lawrie, you will have access to a wider support network, a sounding board, an additional point of contact, and an education programme designed to help you become more professional about your own training."
The DiSE in six
1 – There are 24 places available this year, though some of these have already been offered.
2 – The diploma is for athletes aged 16 to 19 who demonstrate excellence in rowing. It is primarily focused on athletes on the England Talent Pathway or athletes that have been identified through World Class Start or Para-rowing talent ID programmes.
3 – Once on the programme, athletes are expected to take part in the junior trials process.
4 – Athletes train at their clubs and receive learning through camp sessions at trials and online learning opportunities and club visits. All are expected to do seven to nine training sessions each week, including on the water, cross training and strength and conditioning sessions.
5 – Evidence is submitted by the athlete to demonstrate competence. This can include training diary extracts, food diaries, race plans and reviews, goal reviews and video evidence or professional discussions.
6 – At the end of the programme, students graduate with a Diploma in Sporting Excellence, a Level 3 qualification which carries UCAS points.
Read more about how the programme has benefited previous graduates here.