2008 Paralympic champion Helene Dyson gives six top tips on welcoming adaptive rowers
Making your club accessible for adaptive rowers is easy, says 2008 Paralympic champion Helene Dyson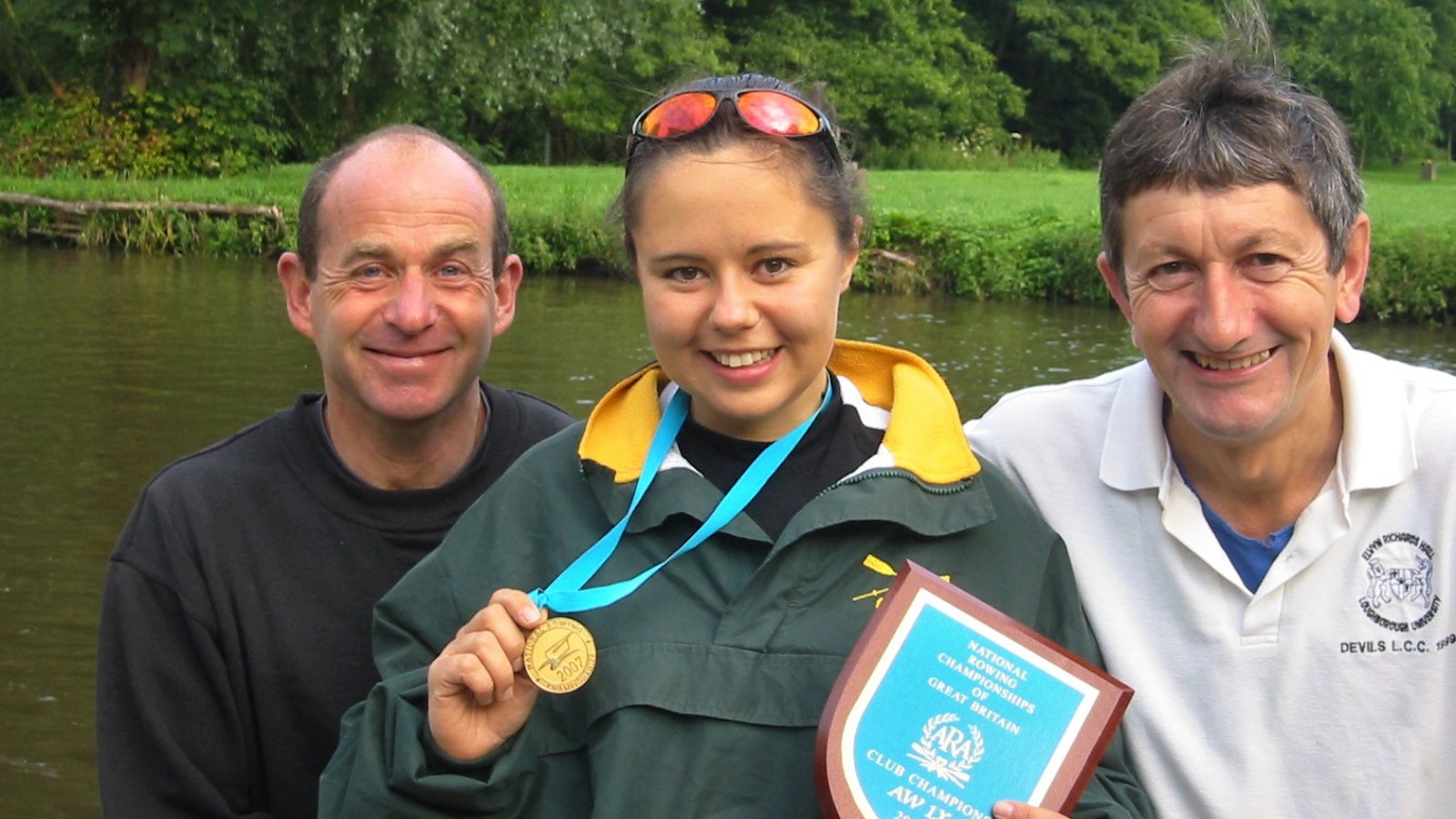 When Helene Dyson (nee Raynsford) first started rowing at Guildford RC way back in 2006, coaches Pete Hopkins and Paul Woowat would help her onto the water every morning. To make it easier for her to manoeuvre a wheelchair around the club, Pete made a ramp by the front door and moved the toilet lock to the outside of the door to create more space.
Dyson went on to win a World Championships gold in the arms and shoulders single sculls in 2006, before going on to winning a Paralympic gold at the inaugural regatta in 2008.
Below are her top tips for how you can welcome adaptive rowers into your club.
1 – Don't panic!
Two thirds of people feel uncomfortable talking to a disabled person, according to a 2014 report from Scope. Misconceptions around disability and fear of offending someone are some of the biggest barriers to inclusion. Rather than panicking about using the right words or worrying that your club doesn't have an 'all bells and whistles' accessible loo, just be open, friendly and welcoming.
2 – Communicate and listen
Everyone is an individual. So the best person to help you understand how to cater for their needs is the person themselves. Listen to what support they might need rather than presume – even individuals with the same disability might have different needs.
Be welcoming and remember someone with a disability is an athlete who has individual needs
3 – Grow your knowledge
Why not contact a rowing club with an adaptive rowing programme already, such as Guildford RC or Marlow RC? Or read some guidance from British Rowing here.
The Activity Alliance also has excellent resources and local disability related organisations are often great fonts of knowledge on accessibility.
4 – Tackle accessibility in bite-sized chunks
Don't get caught up in complex building accessibility guidelines and remember there is more to accessibility than wheelchair access! Making clubs accessible does not always mean huge costs and make sure you avoid the ticking-a-box approach. Ask those with disabilities to give you a practical user view on any plans.
Contribute to our adaptive rowing strategy!
Have your say in our future adaptive rowing strategy. Email Marieke Bal, British Rowing Insight Manager, to find out more.
5 – Promote
Speak up about what you are doing as a club. I found that taking part in a sport out of my wheelchair was empowering, but I hadn't realised that rowing was open to me. You could find the next Paralympian in your local community!
6 – Attitude
The most important aspect of accessibility is your attitude. Be welcoming and remember someone with a disability is an athlete who has individual needs, just like anyone else.  ​
You can discover more top tips in British Rowing's Inclusive Club Guide.