York City Rowing Club celebrates the opening of their refurbished bar and balcony
Thanks to club volunteers and support from local businesses, York rowers now have a revamped bar area and they are putting it to good use #YourStories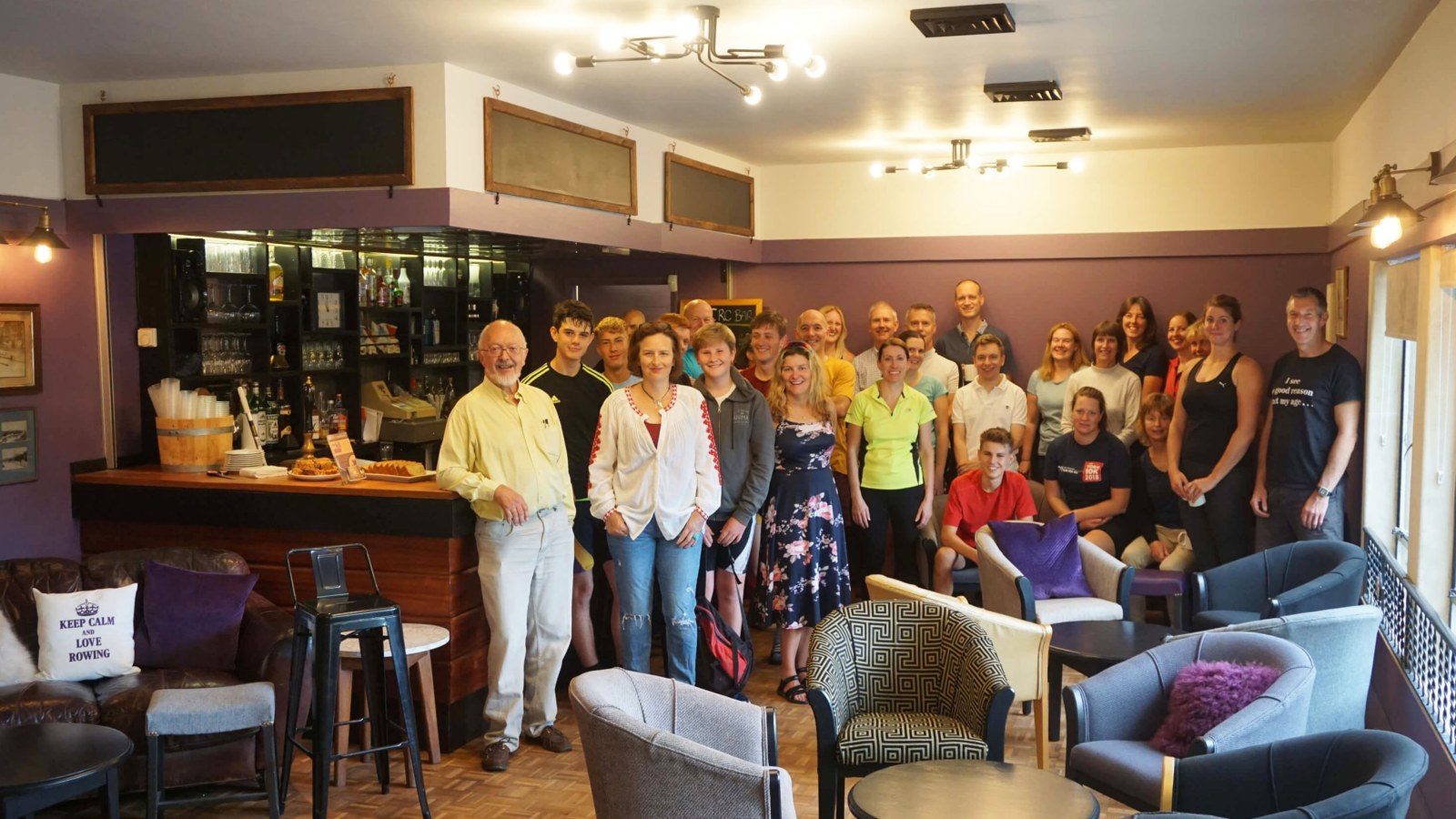 York City Rowing Club's refurbished bar and balcony area was officially declared open on Sunday 19 August, refreshing a space at the heart of their rowing club in the centre of York where members can meet and relax at any time of the day.
With help from a band of York City RC volunteers, the project was led by Rebecca Marchant of Spice Interior Design and Lesley Anne Kinney of Bespoke Decorative Finishes, and has transformed the bar from an area that was showing its age, to a bright and airy space that is welcoming to members throughout the day and evenings. The balcony in particular has already been the venue of popular Thursday evening BBQs in this year's glorious summer sunshine.
Carried out on a shoestring budget, work began in mid-February and continued until the club's Spring Regatta in May. The official opening was delayed until summer racing had finally finished so that all the rowers could attend.
The new space at the heart of the club will be the venue for a range of club socials to bring members from different squads together and has been the subject of much admiration by visitors to the club and members alike. Importantly, it's also an inviting venue for private hire by members, providing a valuable source of funds to support the club.
"The transformation is amazing"
After racing in mixed scratch eights along the boathouse straight, members from the junior, senior and leisure squads celebrated the official opening by watching the ribbon cutting and enjoying the traditional York City RC spread of sausage and bacon butties, hot drinks and cake.
Luke Cooper, York City RC bar steward, said: "The transformation is amazing – we could not have achieved all this on our budget without Rebecca's expertise and the long hours of their own time that she and Lesley have put in.
As well as the essential weeks of voluntary work by Rebecca and Lesley, the project was also made possible through support from a range of local York businesses who supplied materials at reduced or no cost, including the Queens Hotel, Howarth Timber & Building Supplies, Junk and Jewels; Fastpack Ltd and Nick Milner at Silviculture Ltd.
Cooper added: "It's now a space that can be used for anything from coffee mornings to Christmas parties, as well as a quick cup of tea between rowing outings, and it will be used for years to come."
We would love to hear any stories that you have about your club or community. Why not share them with us via #YourStories.