Andrews Sykes helping to keep GB Rowing Team cool on summer training camps
British Rowing Official Supplier Andrews Sykes has been supporting the GB Rowing Team with air conditioning units for warm-weather camps since 2014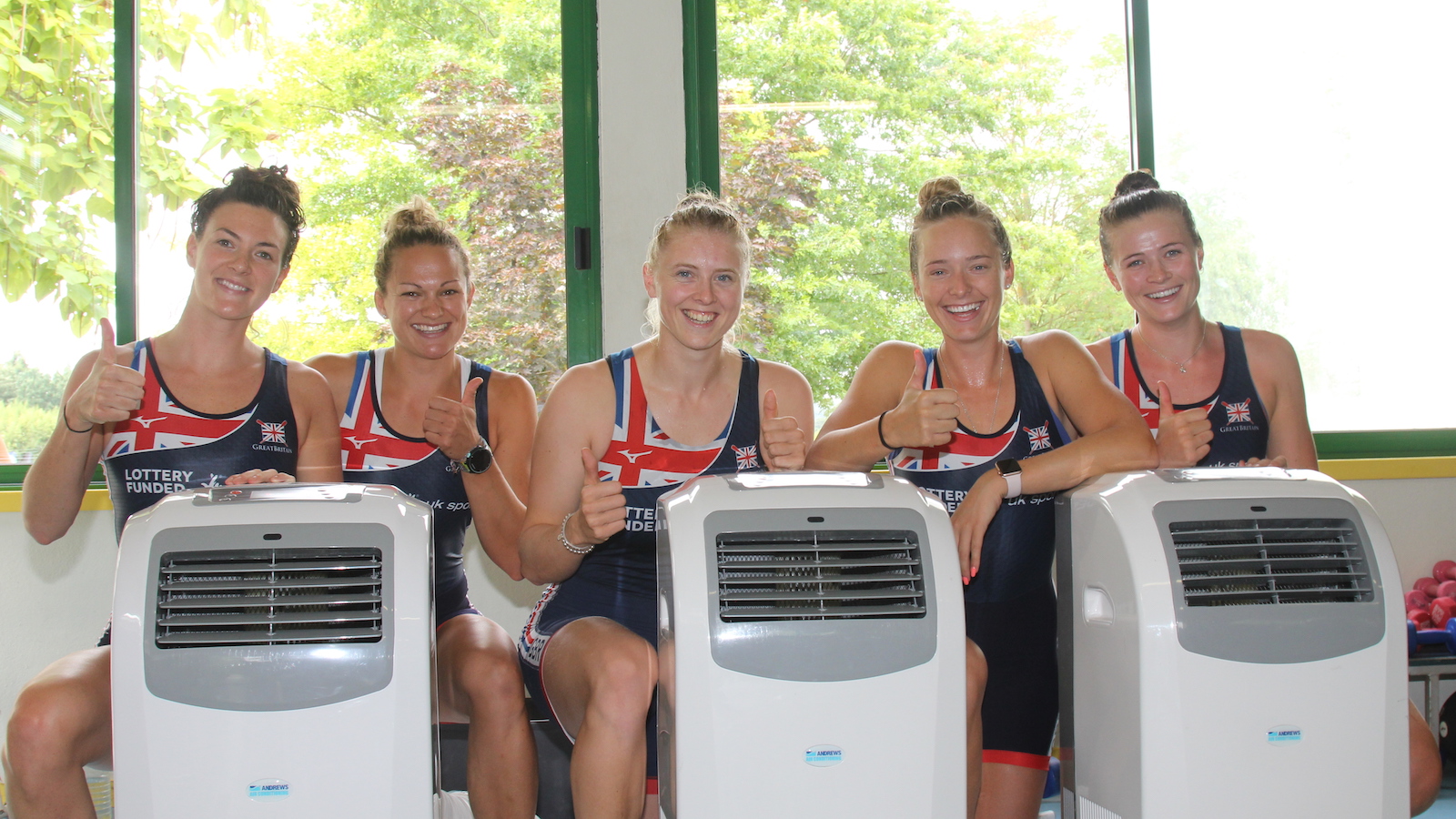 While on training camp in balmy southern France, athletes from the GB Rowing Team's women's squad have been enjoying recovering in cooler conditions thanks to air conditioning units provided by Andrews Sykes.
Andrews Sykes signed up with British Rowing as an Official Supplier in 2017, continuing the support they had offered since 2014, to provide temporary cooling equipment for the various training camps where the GB Rowing Team prepare for international competitions.
The weather in Britain may have cooled, but temperatures in Le Temple-sur-Lot, where the GB women's squad are currently training, have reached 35 degrees Celsius in recent days.
Paul Thompson, Chief Coach for the women's squad, said: "Thanks to Andrews Sykes our rowers have been able to train and recover in an ideal training environment out here in France.
"Recovery between training sessions and overnight is one of the most important things for elite sportspeople. What Andrews Sykes provides to us is a huge advantage as we prepare for this year's World Championships."
Both the men's and women's squads of the GB Rowing Team are abroad training in preparation for the World Rowing Championships in Bulgaria, which take place between 9 and 16 September.