Women on Water: Vicky Thornley's tips for reaching the top
Olympic and World Championship silver medallist, Vicky Thornley gives her top tips to rowers aspiring to reach the top of the sport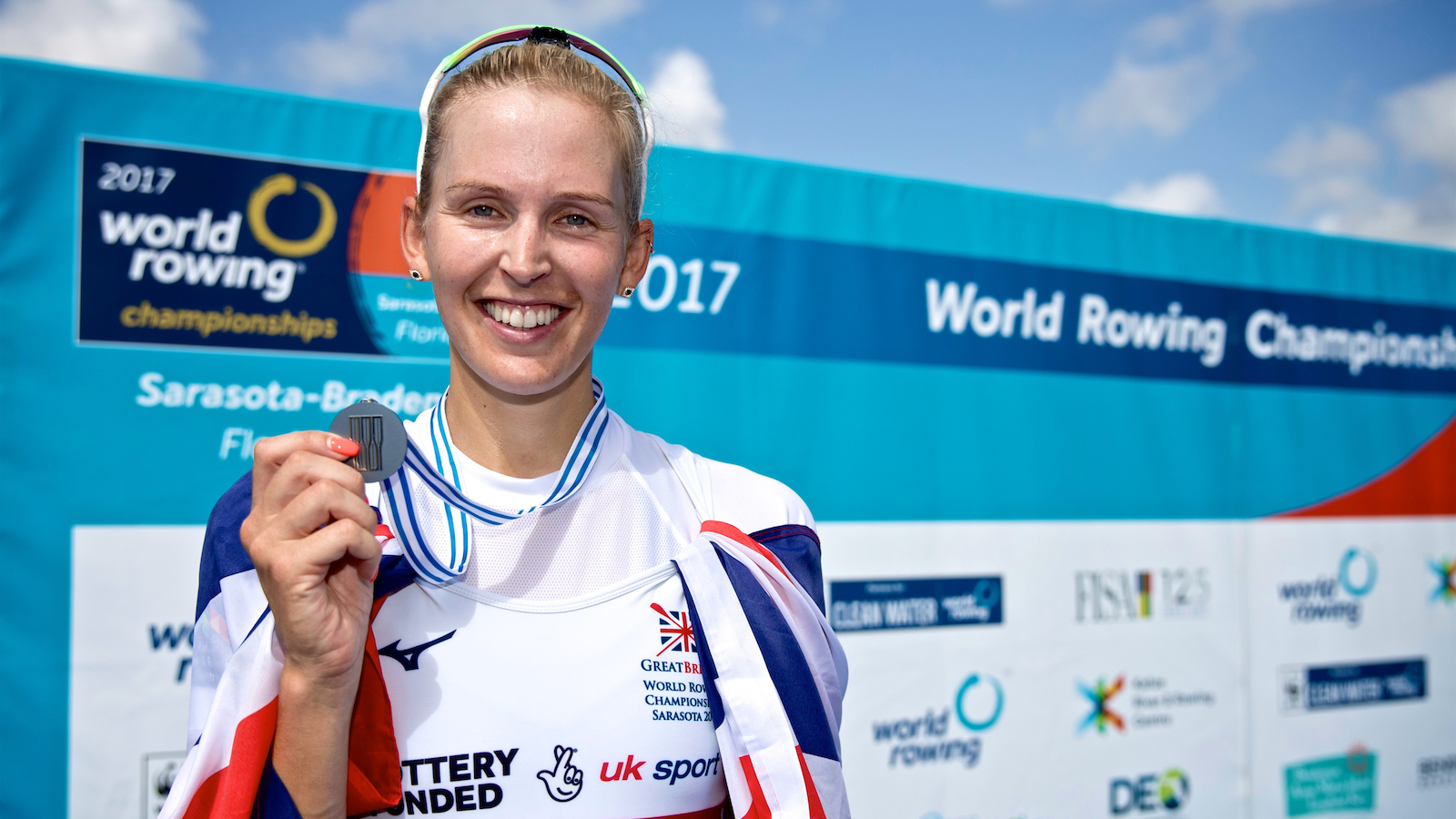 British Rowing's Women on Water initiative aims to inspire more female rowers to aspire to reach the top of the sport and ultimately trial for the GB Rowing Team. Members of the GBRT women's squad are sharing their stories, tips and experiences, including Olympic and World Championships silver medallist Vicky Thornley.
Thornley won silver with Dame Katherine Grainger in the double sculls at the Rio 2016 Olympic Games and took that form into the 2017 season. In May 2017 she was crowned European champion in the single sculls and continued to win a World Championships silver in the event in October.
She began her rowing career on British Rowing's World Class Start programme in Bath, having pursued showjumping as a youngster, was crowned World U23 champion in 2009 and made her Olympic debut at London 2012.
Keep reading to see Thornley's top tips for success. For more on women's rowing, join the Women on Water Facebook group.
Success breeds success.
"The women who have been before us have paved the way. They taught us to demand higher standards of ourselves and to never underestimate what you can achieve. This of course takes hard work and dedication towards the common goal but together we can write new pages in the history books."
Top tips
Do the basics well
"Rowing is a simple sport that we love to complicate. It requires a repetitive movement that we can practice hundreds of times a day. Doing the basics well in terms of the execution of the stroke, your recovery and nutrition and the consistency of your delivery everyday is what will deliver great results."
Recovery is key
"Training is not the only thing that causes adaptation. You have to recover as well as you train to see the benefits of your hard work. For me the fundamentals of recovery are nutrition and rest.
"Food isn't just calories; its information. Give your body the right information and it will deliver you the right answers. A balanced diet, full of whole foods rather than processed foods, will enable your body to thrive.
"Rest doesn't have to mean sleep but it does mean being off your feet, whether that is relaxing on the sofa or sitting and studying. Give your legs and mind a break and you will arrive at the next session more refreshed."
Enjoy it 
"A happy athlete is a fast athlete!"