Heather Stanning and Andrew Triggs Hodge among finalists for 2018 Thomas Keller Medal
The exceptional rowing careers of Heather Stanning and Andrew Triggs Hodge are celebrated with a nomination for the 2018 Thomas Keller Medal – one of the most prestigious awards in rowing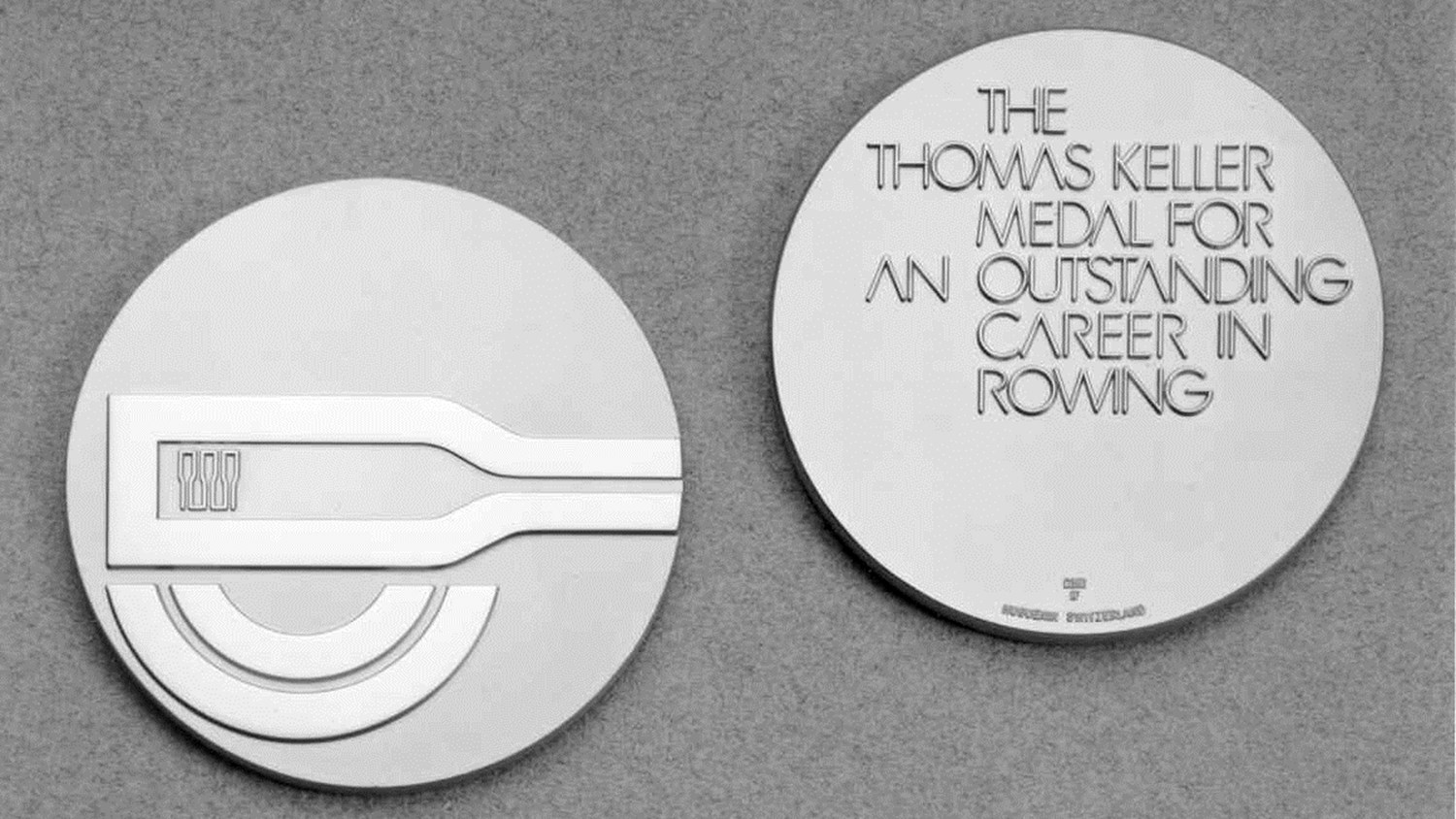 Multiple Olympic gold medallists Heather Stanning and Andrew Triggs Hodge have been named as finalists for the 2018 Thomas Keller Medal.
Named in honour of a former president of rowing's world governing body FISA, the medal is one of the most prestigious awards in the sport to recognise the achievements of retired rowing greats. It honours those who have shown exemplary sportsmanship and technical mastery of the sport as well as having shown a legendary aspect both in and outside of their rowing career. Dame Katherine Grainger was awarded the medal in 2017.
Stanning and Triggs Hodge are among six finalists for the award, alongside Jeremie Azou (France), Kim Brennan (Australia), Caryn Davies (USA) and the New Zealand pair duo of Eric Murray and Hamish Bond.
Triggs Hodge is one of 19 British athletes to win at least three Olympic gold medals and took successive wins at the Beijing 2008 (men's four), London 2012 (men's four) and Rio 2016 (men's eight) Games. He won four World Championship golds and three successive World silvers in the pair behind fellow finalists Murray and Bond.
Alongside long-time crewmate Pete Reed for all three Olympic wins, Triggs Hodge joins Reed, Sir Steve Redgrave and Sir Matthew Pinsent as British rowers with at least three golds.
Stanning won back-to-back golds in the women's pair with Helen Glover at London 2012 and Rio 2016, and enjoyed a 39-race winning streak with Glover between 2012 and 2016.
She entered the sport through British Rowing's World Class Start programme at the University of Bath and maintained a career in the British Army alongside her international rowing commitments. Indeed, she took 18 months away from the sport after the 2012 Games and completed a tour of duty in Afghanistan in 2013.
New Zealand's Murray and Bond are joint finalists, thanks to their dominance in the men's pair boat class between 2009 and 2016. In that time they completed an unprecedented 69-race winning streak and won two Olympic gold medals. In relation to the success of the GB women's pair, it is worth noting that because Glover has not announced her retirement from rowing she was not eligible to be nominated for the award this year alongside Stanning.
Azou won Olympic gold in 2016 in the lightweight men's pair, dominating the boat class for two full seasons between 2015-2017. Brennan won Olympic and World Championship medals in three boat classes in her decorated career. She took silver and bronze at London 2012 in the women's double scull and single scull respectively before winning gold in the single in Rio.
Davies is synonymous with the dominant United States women's eight between 2002-2012, winning two Olympic gold medals. She went on to study an MBA at Oxford University and led her crew to victory in the Boat Race in 2015.
The winner will be announced on 29 June and will be presented with the award at the World Cup regatta in Lucerne on 14 July. Three Brits have been awarded the Medal in the past: Redgrave in 2001, Pinsent in 2005 and Grainger in 2017.