Coaching Week series: organising the planning
In our third article to celebrate the inaugural UK Coaching Week, we look at the letter 'o' in people for 'Organisation'. How can you be more organised as a coach?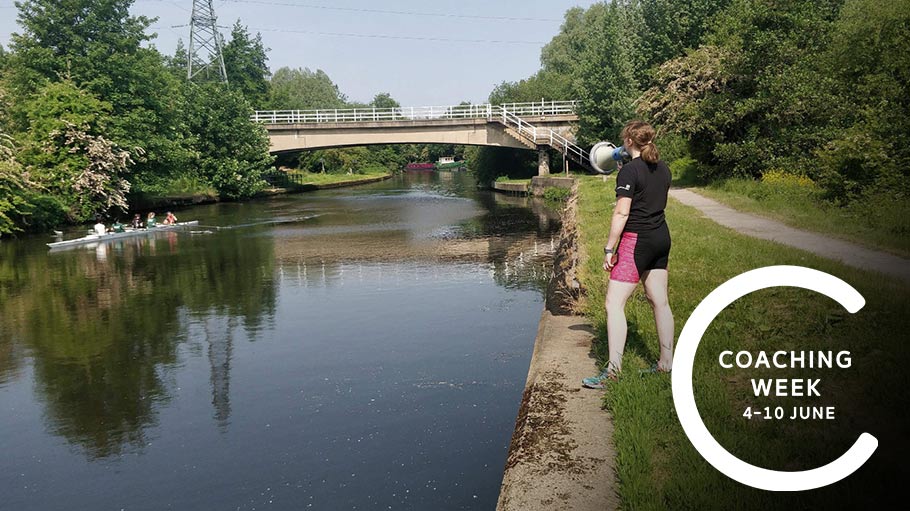 As part of Coaching Week, UK Coaching have announced six principles of great coaching – PEOPLE.
Person-centred
Empowering
Organised
Positive
Learning
Engaging
To support these six principles, we're sharing the stories of rowing coaches from across the country about how they coach by these principles.
Organised
Next up is the letter 'O' for being 'organised'. Lois Beaumont is a second year sport science student at the University of Leeds. She started volunteering through the RowLeeds coaching programme, run by RowUK. After completing British Rowing's Session Coach qualification, Beaumont then applied for the University's coaching scholarship programme. British Rowing spoke to Beaumont about being organised.
Organising the planning
"I was looking for something to do that could give back to the boathouse because I was made to feel so welcome when I joined," she says.
"It is really interesting to coach at university and it has been a challenge that I have thoroughly enjoyed."
So how does Beaumont plan her coaching?
"Personally, I don't really use software to plan my coaching sessions. The novices have their land sessions for the year planned out by the head coach, so for indoor rowing sessions, I just follow that plan.
"For water sessions, I generally make sure that I talk to our head coach a few days before the session to find out what they have been working on, in order to ensure that the sessions have continuity. I will then make a session plan using the notes app on my phone, but I will allow for flexibility, as I feel it is important to be guided by the novice rowers, and what they feel is going well, and what they need to improve on."
Her top tips for being super organised are:
1 – Get to the session early
Make sure you arrive at the session 15-20 minutes before the athletes, in order to set up equipment and make sure it is working – if it is a land session – or to double check that there are no hazards or bits of boats that need fixing, if it's a water session.
2 – Create a plan the day before the session
I find it doesn't have to be too rigid, as sometimes what you had planned to work on with the athletes might not be what actually needs work on the day. However, it is probably a good idea to have a warm up planned out and timetabled. For the main part of the session, have a few ideas of drills that you want the athletes to complete, with how long you need to spend on each one.
3 – Always leave enough time at the end for a debrief
Give feedback to the athletes and ask their opinions about one thing they felt went well and one area that they need to work on. Then you can give them a general idea of what their next session will be, so they can be more organised as well. Their feedback can also be used to plan in more detail for their next session, so the sessions flow well together.
4 – Make sure you risk assess each session
If outside, then check the water conditions and weather – will it be hot or cold? If hot, do you need to remind the athletes to bring suncream and hats?
If you'd like to try coaching then British Rowing can help support your development. Check out our courses here.
Look out for British Rowing's new code of conduct for coaches – coming soon.