Leeds juniors catch the rowing bug
In another #YourStories spotlight, more Leeds schoolchildren are trying out the sport, thanks to the RowUK indoor and outdoor programmes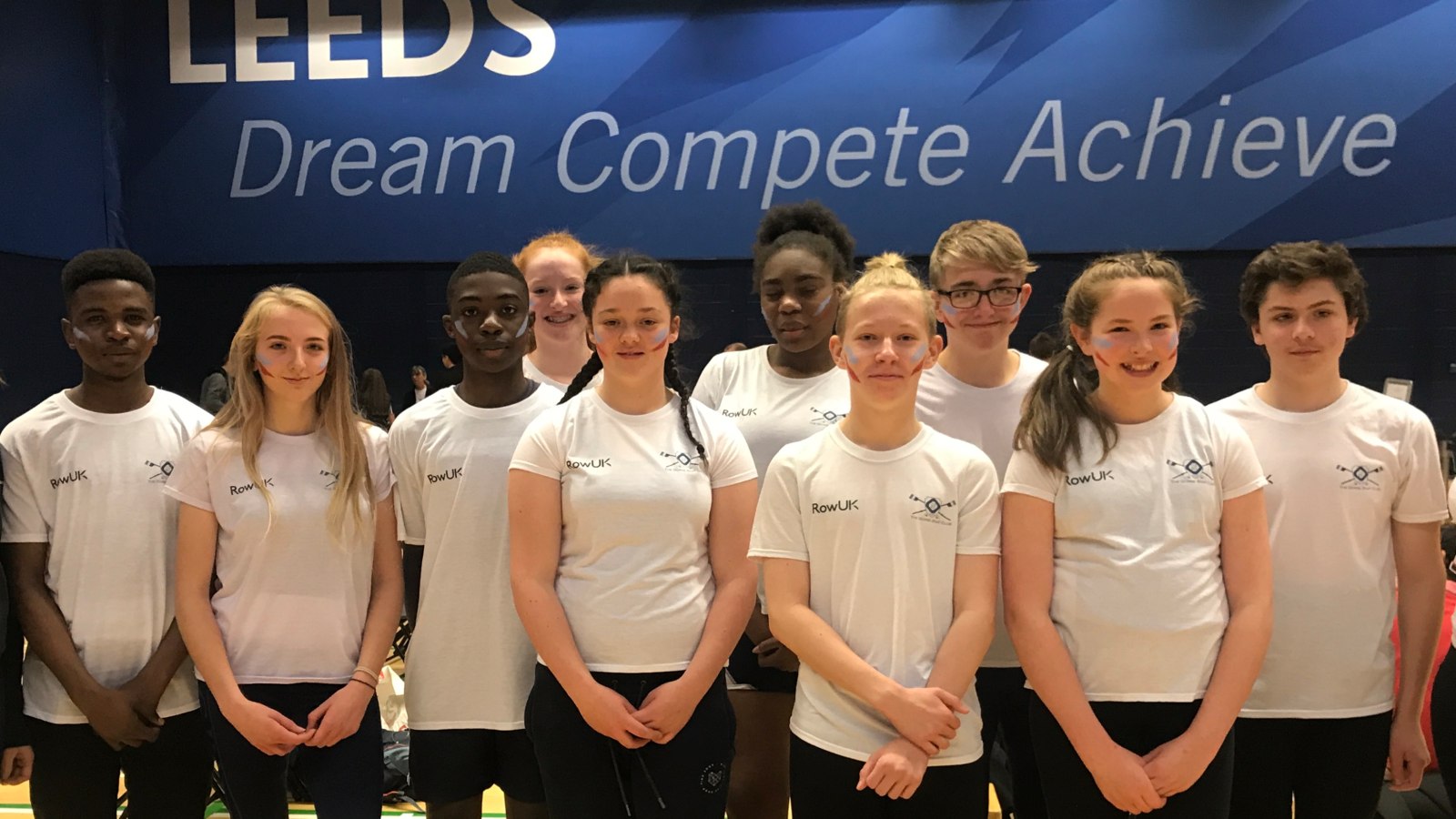 Over 2,500 youngsters from 11 schools in Leeds are trying indoor rowing for the first time, through school programmes run by RowUK.
Ben Cox, founder of RowUK, who previously worked at London Youth Rowing, says, "Each morning, I wake up with one mission – to change the lives of young people through the power and discipline of sport.
"Rowing is an excellent vehicle through which to raise aspirations and build confidence in young people who, for whatever reason, don't have the self-belief to fulfil their potential. We wanted to create an environment where schoolchildren could thrive."
In 2016, Cox set up indoor rowing clubs in six local schools, giving juniors the option to progress onto the water at the Gorse Boat Club. A second pathway enables other schools to sample the sport through the RowLeeds School Indoor Clubs programme. These juniors can then try on-the-water rowing at Leeds Rowing Club. All in all, about 220 juniors currently row indoors every week with youngsters from another six schools set to join later this year.
I thought it was only really for private schools, but now I see that it's about everyone getting involved
Fourteen-year-old Joe is one of 128 juniors who have progressed to rowing on the water. The keen rugby player and athlete first came across indoor rowing at the RowLeeds RowShow. He became hooked on the sport after doing a learn-to-row course and joined Leeds Rowing Club last June.
Up to this point, Joe's only experience of rowing had been watching the Boat Race on TV. "I thought it was only really for private schools," he says, "but now I see that it's about everyone getting involved."
Joe particularly enjoys the sense of achievement from training and loves racing on the water. "It's amazing – lots of fun."
But the highlight of his rowing experience is being told that he has the potential to go far. "I've never been told that before – that I could take it to a high standard."
Equipping students with the skills to expand their horizons and increase their aspirations, is absolutely central to the programme, says Abigail Finch, Gorse Boat Club coach.
"We believe we have a responsibility to prepare students for life beyond school, both physically and mentally," she says.
What gets me out of bed every day is seeing the students learn a new skill or get a PB at the rowing club
The schools programme has also successfully embraced different groups within Leeds, particularly the student community. All made easier because the Gorse Boat Club is based at the same boathouse as Leeds Rowing Club and the University of Leeds Boat Club, creating a collaborative relationship between all three clubs.
Cox says, "We have university students coaching indoor rowing clubs right across the city."
Student Lydia Evans, 2017 club captain at the University of Leeds BC, is also taking a year's internship as development officer for RowUK.
"What gets me out of bed every day is seeing the school students learn a new skill or get a PB down at the rowing club," she says.
"I get to see the student novices out on the water alongside the Gorse Boat Club's performance squad, helping each other push off the pontoon. Bringing new people into the boathouse community, and developing the sport of rowing in Leeds has been really rewarding so far."
But the last word goes to Cox: "Our dream scenario is for local kids to come through our junior programme, progress to the University of Leeds Boat Club and then graduate into Leeds Rowing Club to continue rowing and give back to the kids who will follow their example."
The next RowLeeds Indoor Championships is on 20 June. Find out more here 
We would love to hear any stories that you have about your club or community. Why not share them with us via #YourStories.