'I feel like I am one of the oldest, but one of the least experienced athletes in the squad'
Tom Jeffery may be one of the older members of the GB Rowing Team, but he admits he's less experienced than many of his colleagues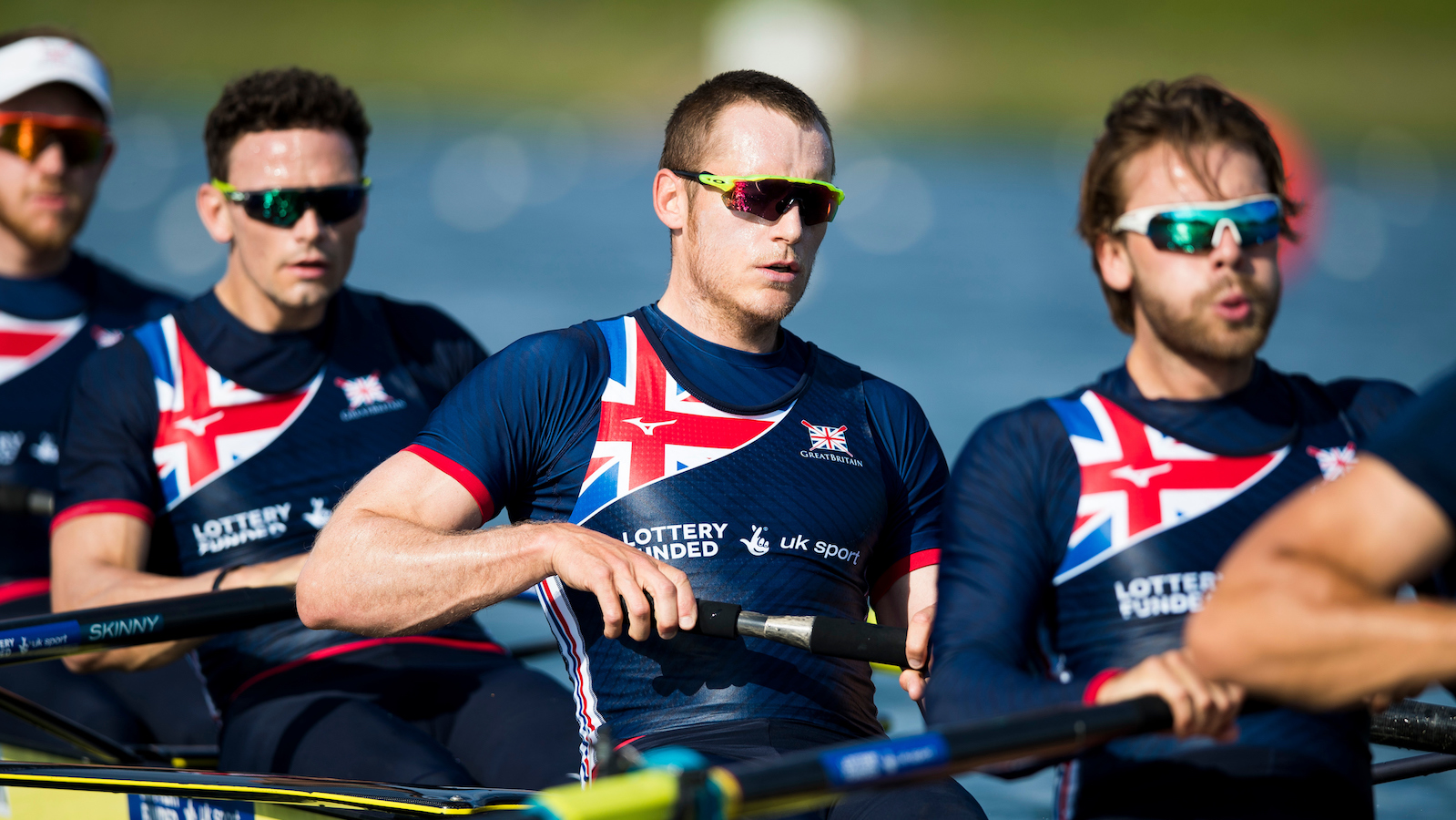 For Tom Jeffery, age doesn't necessarily mean experience. The Plymouth rower may be one of the eldest members of the GB Rowing Team but is prepared to admit that he's relatively green when it comes to competitive rowing.
The former triathlete only took up rowing as a serious pursuit five years ago but quickly rose through the ranks, winning at Henley Royal Regatta in 2015 and 2016 and making his international debut aged 30 in 2017.
Alongside Tom George, Jeffery finished fifth in the pair at the 2017 World Championships before embarking on his first winter of training with the GB Rowing Team.
>>> GB squad for World Cup 1 in Belgrade
"I feel like I am one of the oldest, but one of, if not the least experienced in the squad," he said.
"I'm 31, so you could look at it from the performance barometer that I'm not going to be getting better because of my age, but on the other hand I've not been doing it so long.
"I believe that I'll continue to improve based on the fact that I've only been in the sport for four or five years. Age is a factor, but because I've not had many training years behind me touch wood the injuries won't catch up with me for a few more years."
Jeffery travelled to the first World Cup in Belgrade last year as a spare, but this time has a place in Jürgen Grobler's top boat for the start of the 2018 season – the men's eight.
>>> All you need to know about World Cup 1 in Belgrade
Racing in the first regatta of the season alongside Olympic and World champions, will sit in the three seat as racing gets underway on Friday.
"It's awesome to be in the top boat; it's where everyone in the team wants to be," he said.
"It hasn't just happened overnight, it has happened over the course of the year. We do a lot of internal testing, which people don't often see or hear about.
"All through the year you have a rough idea of your standing within the squad and then there are days that it comes down to; sometimes you perform well and sometimes you don't. It hasn't been the perfect year but I certainly felt like I had done enough."