Commonwealth Beach Sprints Regatta to be held in Poole, England this August
The Commonwealth Beach Sprint Regatta will take place between 17 and 18 August 2018 at Sandbanks Beach, Poole, England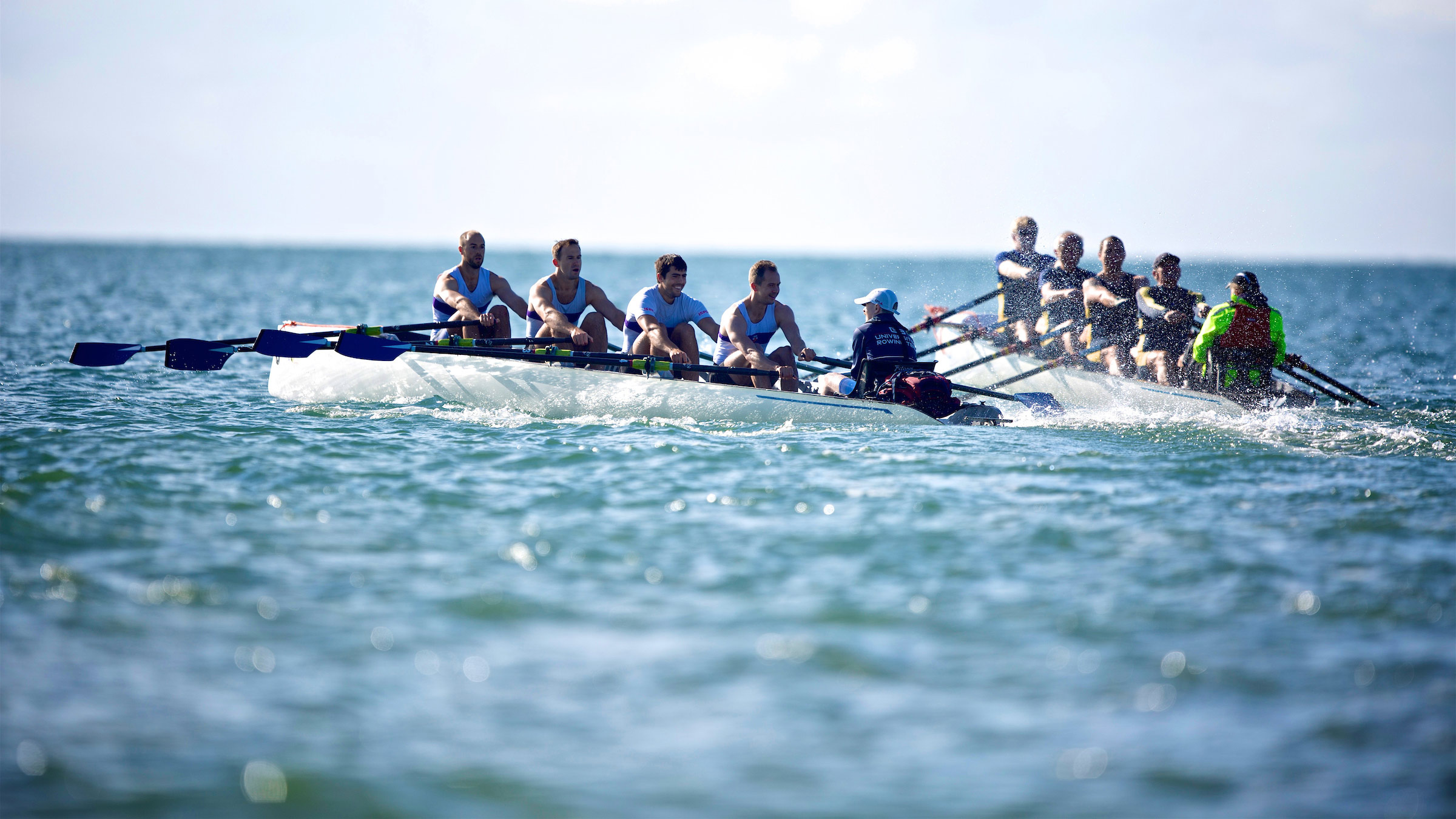 England are set to host the first ever Commonwealth Beach Sprints Regatta this August at Sandbanks Beach, Poole, England.
Rowers from Commonwealth Nations will take part in this exciting and innovative new event.
Men's and women's coastal singles and doubles (CM1x/CW1x/CM2x/CW2x), and coastal mixed coxed quads (CMixd4x) will race on the water in their own individual events, with the men's and women's coastal singles and doubles also involved in a mixed relay event.
Racing starts on foot with a beach sprint of between 10m and 50m. Rowers will then enter the boat and slalom the boat around three buoys over a 250m course. They will then row straight back to the beach before exiting the boat and running across the finish line on the beach.
With crews representing nations from the Commonwealth, racing is expected to be fast and exciting, with top-class rowers set to descend on the beautiful waters of Sandbanks Beach, Poole, England.
Annamarie Phelps CBE, FISA Commonwealth Liaison said: "I am extremely delighted that the first ever Commonwealth Beach Sprint Regatta will be coming to England this summer. This event provides a great opportunity to connect the Commonwealth rowing nations through an exciting and innovative regatta. It will act as a catalyst to further develop rowing across the Commonwealth family and in particular in the many island nations. I hope to see as many Commonwealth Nations as possible represented on the water in August, cheered on by a packed out beach of passionate and vocal supporters."
England will be represented at the Regatta, with the Team on the lookout for eligible rowers and coaches who want to be part of this exciting competition.
To see if you have what it takes to represent England at the Commonwealth Beach Sprints Regatta and for more information on the selection policy, click here.