World Water Day celebrates 25 years: how you can help
World Water Day is on Thursday 22 March so BBC weather presenter and rower, Jen Bartram, suggests three easy ways that your club can make a difference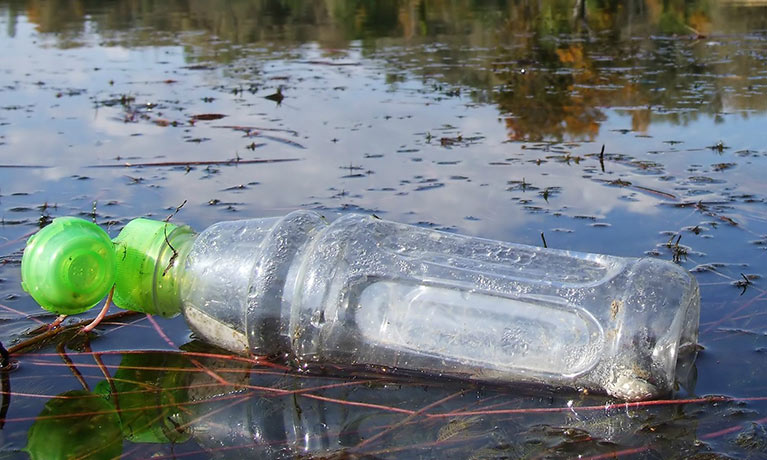 Clean waterways are vital for rowers and all water users. This year the theme for World Water Day is 'nature for water' which focuses on exploring nature-based solutions to water issues and around the world.
Thanks to their partnership with the World Wide Fund for Nature, World Rowing (FISA) regularly promotes sustainable water use and works to ensure that waterways are cleaner.
So what can we do at a local level? Jen Bartram provides three top tips that will make a difference to your rowing environment.
1 – Ban the bottles
Plastic in rivers is a growing problem and water bottles are one of the worst offenders. Sales of bottled water have more than quadrupled over the last 20 years, and during a recent Thames clean-up 2,500 plastic bottles were plucked from the river in just one single day.
Instead of using disposable bottles, why not invest in a reusable water bottle with your club's branding, so you're more likely to keep it, or use bottles with a clip you can attach to your clothing? Or how about asking your cox (nicely!) to collect them for you before you lift your boat out of the water?
During a Thames clean-up 2,500 plastic bottles were plucked from the river in just one single day
2 – Don't waste water
While newer taps generally use about six litres of water per minute, an older tap can use as much as 20 litres in a minute. And with boats to wash, showers to run – and lots of tea to make – clubs can waste gallons of water without even realising it.
To reduce water wastage, only fill kettles and urns with as much water as you need, and use buckets and sponges, rather than hoses, to clean boats.
Installing flow restrictors on taps can reduce water flow rate by around 10 litres per minute, and toilet cisterns that are fitted with a dual flush can save around 45% of water usage each time they are flushed.
3 – Host a clean-up day
One way to encourage your whole club to be more environmentally conscious is to hold a community clean-up day to rid your local area of rubbish. Pop on your rubber gloves, step into your wellies and get litter picking!
Just a few hours can feel extremely rewarding, and can help your club make vital links with the local community. Many charities run river clean-up events or offer training for clubs who want to run their own.
You can get involved in your local river through your local catchment partnership group. Visit www.catchmentbasedapproach.org to find out more.
This article first appeared in Rowing & Regatta magazine – find out how to subscribe here.