Winners of the 2017 British Rowing national Volunteer of the Year awards announced
Peter Barker of Upton RC took home the Volunteer of the Year award with David Merrick of Helford River Gig Club picked up the Lifetime Achievement award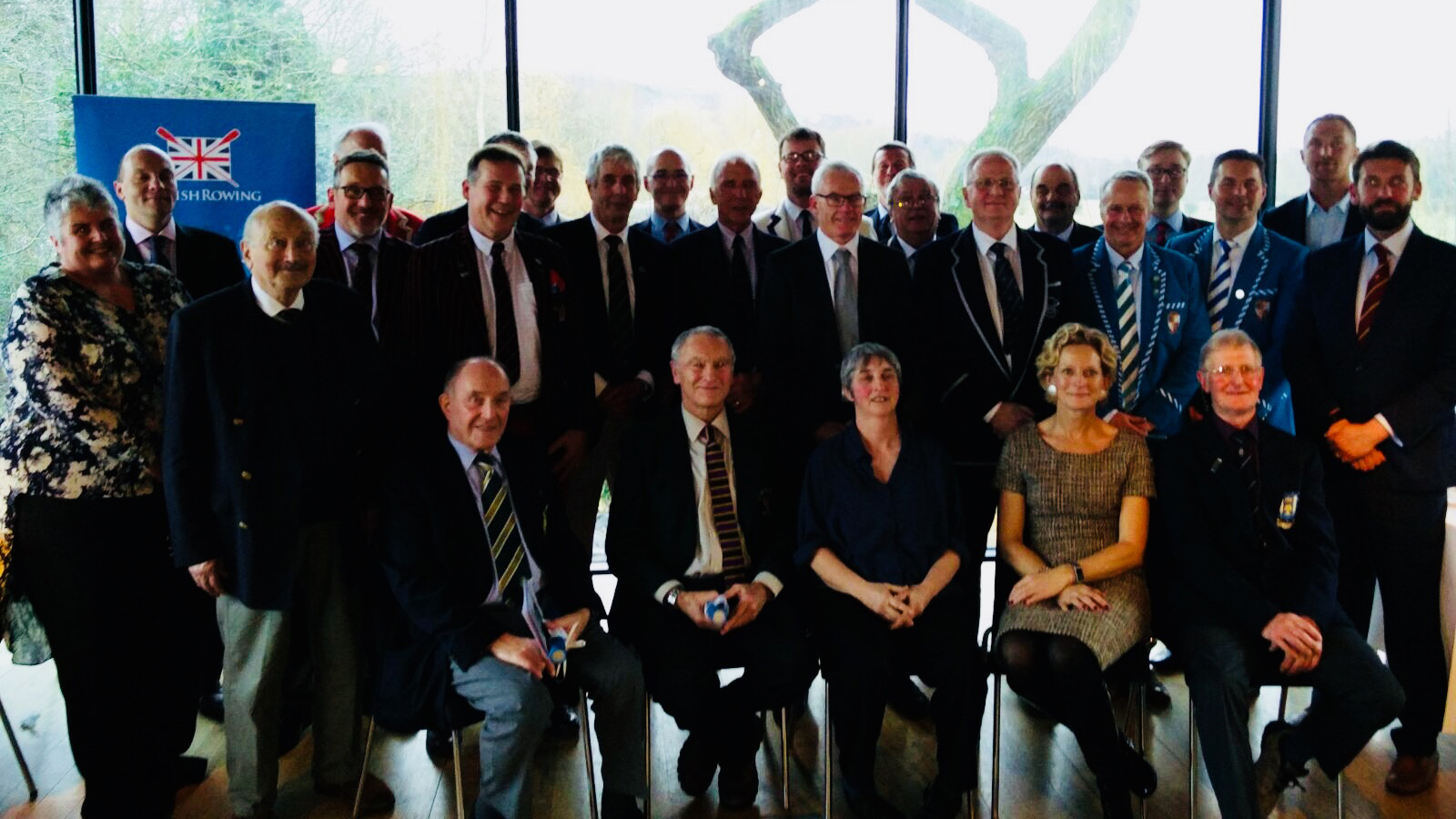 On Saturday, 3 February, British Rowing hosted their annual Volunteer and Coach of the Year Awards.
The event saw 31 volunteers and coaches come from across the country to the River and Rowing Museum, Henley-on-Thames, where they were joined by Regional Chairmen, club officials, British Rowing staff and volunteers.
"It has been an absolute pleasure to celebrate with these amazing and inspirational people," Annamarie Phelps CBE
For the first time, two national awards were announced. Peter Barker of Upton RC took home the Volunteer of the Year award with David Merrick of Helford River Gig Club picking up the Lifetime Achievement award.
Barker was recognised for his work in helping to found Upton RC 25 years ago and more recently his work in organising the 2017 British Rowing Tour. In his nomination James Oliver said: "Peter has unfailingly given his time and commitment through all weathers, and is bringing a new generation of rowers to the sport."
In Merrick's nomination, Rachel Caunter said: "The sport of gig rowing has a reputation for being inclusive to all ages and abilities, with a great balance of fun and competitiveness – Dave is the epitome of all that the sport represents.
"He is undeniably one of the greatest local ambassadors for gig rowing, and we are extremely lucky and proud to have him as a member of Helford River Gig Club."
The Rising Star Award was presented to Hugo Durward, of Fulham Reach BC, for his contributions to their state school learn to row programmes.
British Rowing Chairman, Annamarie Phelps CBE, said: "It is a privilege and an honour to be able to recognise the hard work, dedication and passion of these amazing volunteers and coaches.
"Without them, and the tireless work of so many others, rowing would not be able to thrive across the country. The calibre of nominations this year was extremely high showing the strength of volunteering in rowing.
"This is my last awards as Chairman of British Rowing and it has been an absolute pleasure to celebrate with these amazing and inspirational people."
In its inaugural year, the Beryl Crockford Medal was awarded to Richard Boulton of Bryanston School for his exceptional contribution to junior rowing in Great Britain. The award was set-up by Duncan Crockford in memory of his late wife Beryl, who passed away in 2016 following a tragic bike accident in Australia. The Beryl Crockford Medal will be awarded annually with the winners decided by the British Rowing Junior Committee.
The Volunteer and Coach of the Year Awards, which celebrate and recognise the significant contribution that volunteers and coaches make to our sport were presented by Phelps and double Olympic champion Alex Gregory MBE.
In attendance as a regional winner for the West Midlands Volunteer award was Keith Rafter (Evesham RC), who was Gregory's first coach.
Gregory said on social media after retiring: "He accepted me into the group, took me on, and showed such dedication and enthusiasm to us young rowers it became impossible to leave! His drive was infectious and gave me the springboard to take rowing on seriously."
In addition to the awards, Phelps also awarded two Medals of Merit to R. Graham Panton of Boston RC and Mike Hunter of Cantabrigian RC for their exceptional contribution to regional and club rowing.
A Medal of Honour was also presented to Paddy Ibbotson of Lincoln Rowing Centre for his outstanding contribution to rowing across England and a special recognition given to Di Binley of Ardingly RC for her contribution to rowing.
Phelps added: "I am delighted to recognise Paddy, Graham and Mike with the Medal of Honour and Medal of Merit awards. Their contribution to rowing has been exceptional for which I, and the wider rowing community, are grateful for."
This year's winners are:
National Volunteer of the Year Award
Peter Barker – Upton RC
National Lifetime Achievement Award
David Merrick – Helford River Gig Club
National Rising Star Award
Hugo Durward – Fulham Reach BC
Beryl Crockford Medal
Richard Boulton – Bryanston School
Coach of the Year Awards
Club Performance winner: Chris Boothroyd – Henley RC
Club Performance (commended): Paul Carter – Lea RC
Club Development: Belinda Walker – West Norfolk RC
Education Performance: Rob Baker – Cambridge University Women's BC
Education Development: Peter Brewer – Putney High School RC
Coaching Team: Nottingham and Union RC
A special long service award goes to Victor Bridges – Isle of Ely RC
Regional Volunteer and Lifetime Achievement Awards
East Region Volunteer: Philip Bancroft – West Norfolk RC
East Region Lifetime Achievement: Mike Hunter – Cantabrigian RC
East Midlands Region Volunteer: Paddy Ibbotson – Lincoln Rowing Centre
East Midlands Region Lifetime Achievement: Robert Graham Panton – Boston RC
North Region Volunteer(s): Jess Harris and Thomas Jackson – Tyne ARC
North Region Lifetime Achievement: Bob Young – Chester-Le-Street ARC
North West Region Volunteer: Richard Cox – Queen's Park High School RC
North West Region Lifetime Achievement: Kneale Barber – Northwich RC
Thames Region Volunteer: John Stephenson – Marlow RC
Thames Region Lifetime Achievement: Richard Rowland – Kingston RC
West Region Volunteer: Paul Widdowson – Exeter University BC
West Region Lifetime Achievement: David Merrick – Helford River Gig Club
West Midlands Volunteer: Peter Barker – Upton RC
West Midlands Lifetime Achievement: Keith Rafter – Evesham RC
Wessex Volunteer: Alistair Weatherill – Itchen Imperial RC
Wessex Lifetime Achievement: Chris Foad – Itchen Imperial RC
WAGS Region Volunteer: Steve Swan – Taunton RC
If you are interested in volunteering or coaching in rowing then check out the sections of our website.