British Rowing's 2017 Volunteer and Coach of the Year Award winners announced
Congratulations to the volunteers and coaches who have been recognised for their outstanding contribution to rowing in 2017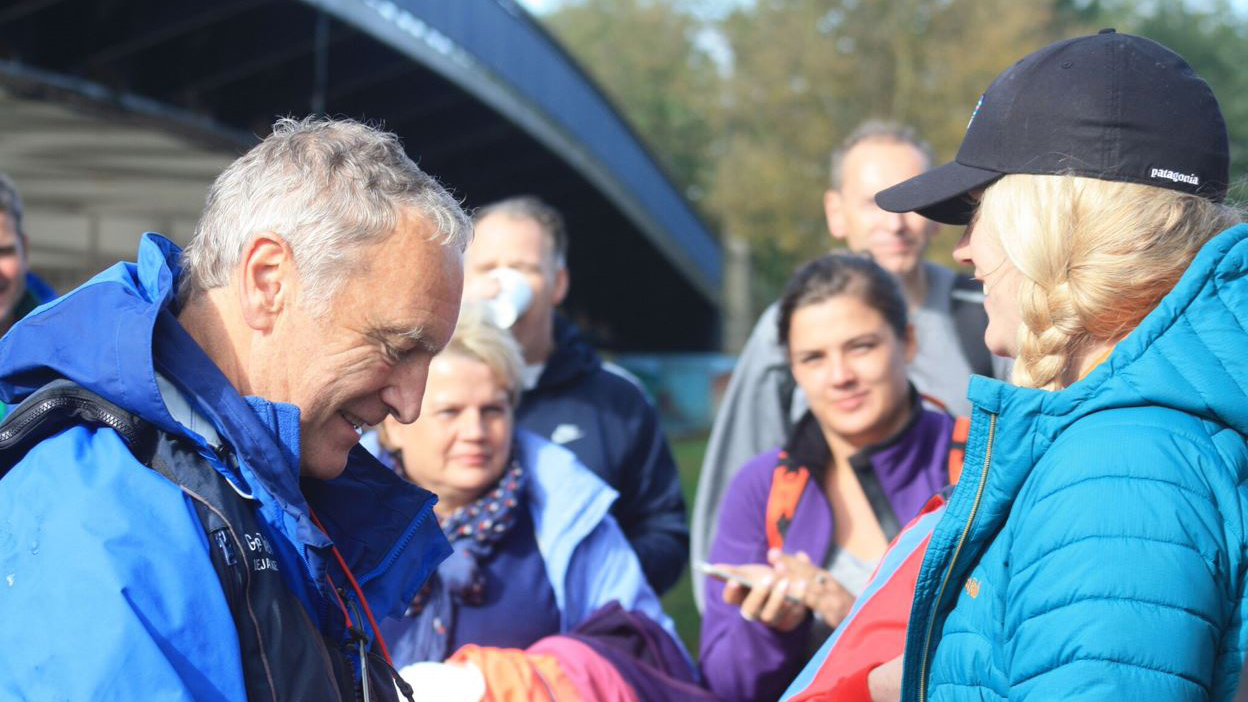 British Rowing is delighted to announce the winners of the 2017 Volunteer and Coach of the Year Awards.
The annual awards recognise and celebrate the passion and dedication of volunteers, who work tirelessly to help rowing thrive across England.
This year, eight coaching awards and 19 volunteer awards have been awarded to worthy recipients from rowing clubs across the country. Their contribution to the sport will be recognised at a special lunch held at the River & Rowing Museum on Saturday, 3 February.
For the first time, two national awards for Lifetime Achievement and Volunteer of the Year will be announced on the day. The winners of these awards have been selected by the panel from the regional winners of the Lifetime Achievement and Volunteer categories.
At the special awards lunch, Alex Gregory MBE, double Olympic champion from London 2012 and Rio 2016 will speak at the event and present the winners with their awards.
This year's winners are:
Coach of the Year Awards
Club Performance winner: Chris Boothroyd – Henley RC
Club Performance (commended): Paul Carter – Lea RC
Club Development: Belinda Walker – West Norfolk RC
Education Performance: Rob Baker – Cambridge University Women's Boat Club
Education Development: Peter Brewer – Putney High School RC
Coaching Team: Nottingham and Union RC
A special long service award goes to Victor Bridges – Isle of Ely RC
Regional Volunteer and Lifetime Achievement Awards
Rising Star Overall Award: Hugo Durward – Fulham Reach BC
East Region Volunteer: Philip Bancroft – West Norfolk RC
East Region Lifetime Achievement: Mike Hunter – Cantabrigian RC
East Midlands Region Volunteer: Paddy Ibbotson – Lincoln Rowing Centre
East Midlands Region Lifetime Achievement: Robert Graham Panton – Boston RC
North Region Volunteer(s): Jess Harris and Thomas Jackson – Tyne ARC
North Region Lifetime Achievement: Bob Young – Chester-Le-Street ARC
North West Region Volunteer: Richard Cox – Queen's Park High School RC
North West Region Lifetime Achievement: Kneale Barber – Northwich RC
Thames Region Volunteer: John Stephenson – Marlow RC
Thames Region Lifetime Achievement: Richard Rowland – Kingston RC
West Region Volunteer: Paul Widdowson – Exeter University BC
West Region Lifetime Achievement: David Merrick – Helford River Gig Club
West Midlands Volunteer: Peter Barker – Upton RC
West Midlands Lifetime Achievement: Keith Rafter – Evesham RC
Wessex Volunteer: Alistair Weatherill – Itchen Imperial RC
Wessex Lifetime Achievement: Chris Foad – Itchen Imperial RC
WAGS Region Volunteer: Steve Swan – Taunton RC
Follow British Rowing on social media to find out who wins the Lifetime Achievement and Volunteer of the Year awards on Saturday, 3 February.
If you are interested in volunteering or coaching in rowing then check out the sections of our website.