Rowers who helped rescue teenagers in River Wye honoured by fire chiefs
Five rowers from Ross RC receive certificates of commendation after saving swimmers who got into trouble in the River Wye in June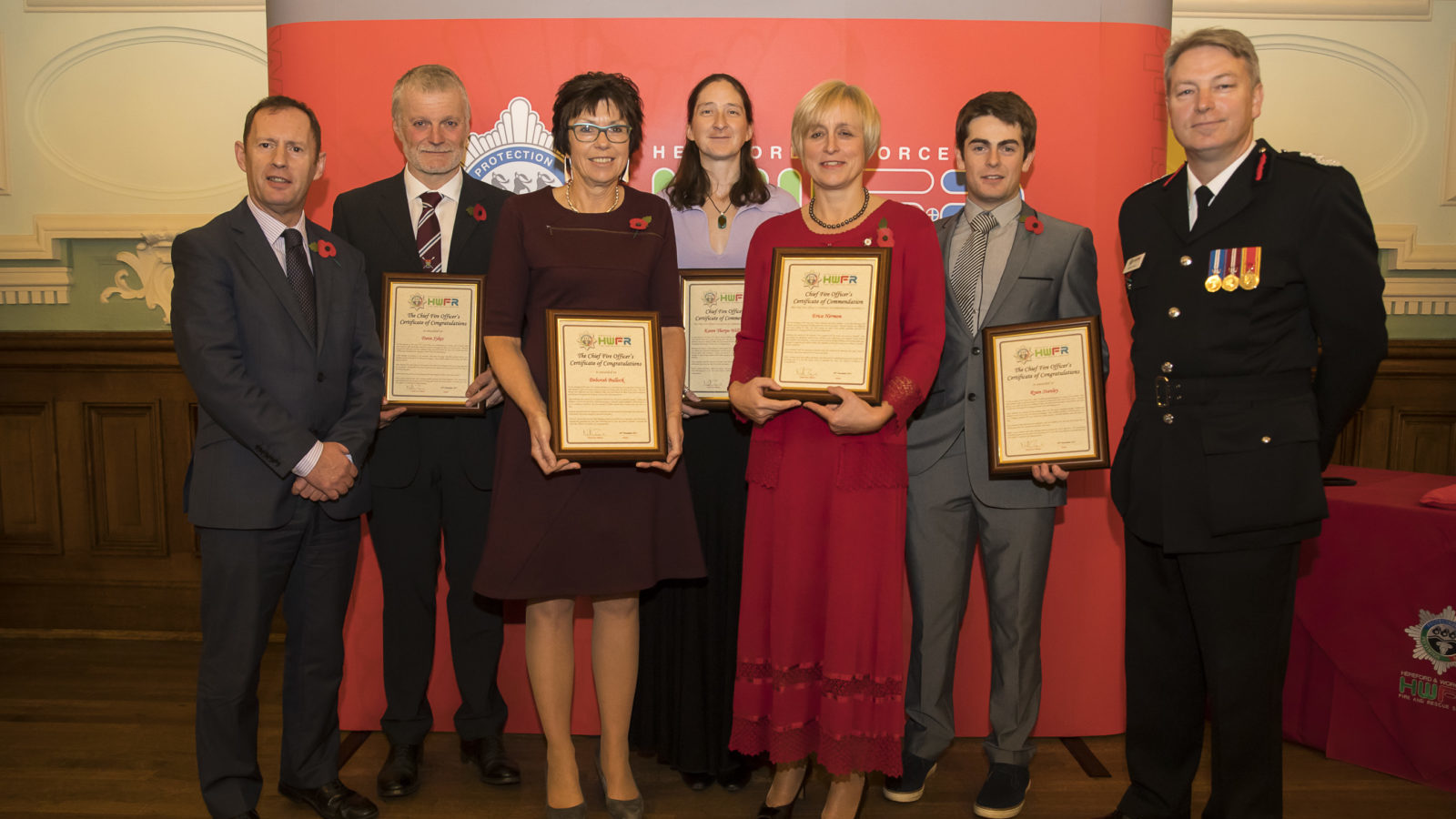 Members of Ross RC quickly scrambled into action last June when five teenage girls began to struggle in faster flowing water near the clubhouse.
Chief fire officer's certificates of commendation and congratulations were presented to five oarsmen and women at the Herefordshire Medals and Awards Ceremony at Hereford Town Hall.
The rowers heard the teens shouting and screaming for help around 7.30pm just as they were finishing training. Three of the teenagers managed to make their way to the bank, but two aged 15 and 17 were rescued by the rowers.
Two club members dived into the water, while others used a rowing boat to get to the stricken swimmers, and one of the club's launches was also launched.
The younger girl was helped to the rowing boat by one of the club members who had dived into the water, while the 17-year-old, who was taken to hospital as a precaution, was saved by the launch against a sheer river bank.
Club spokeswoman Erica Hermon, who received a certificate of commendation with clubmate Karen Thorpe-Williams, said: "Between the club and the bridge it is knee high at most. But when you go past our steps towards town it just drops off.
"They were shouting and screaming for help. Two of us swam downstream because they were obviously in difficulty. They were really lucky that we were there and that we had the equipment to do it. That part of the river then gets very deep and very fast.
"It is deceptive. It was just we were there at the right time. We were literally coming off the river and packing up to go home. Had it happened half an hour later we might have been looking at a very different situation."
Certificates of congratulations also went to Ross RC's safety officer Dave Sykes, Deborah Bullock and Ryan Stanley.
Hereford and Worcester chief fire officer Nathan Travis said: "I'd like to congratulate all of the recipients whose accolades were all well deserved."