Rowers Holly Dunford and Calvin Tarczy shortlisted for Sportsaid's annual One-to-Watch Award
SportsAid has announced the ten athletes on the shortlist for this year's One-to-Watch Award, with the winner announced at the charity's annual SportsBall in London on 23 November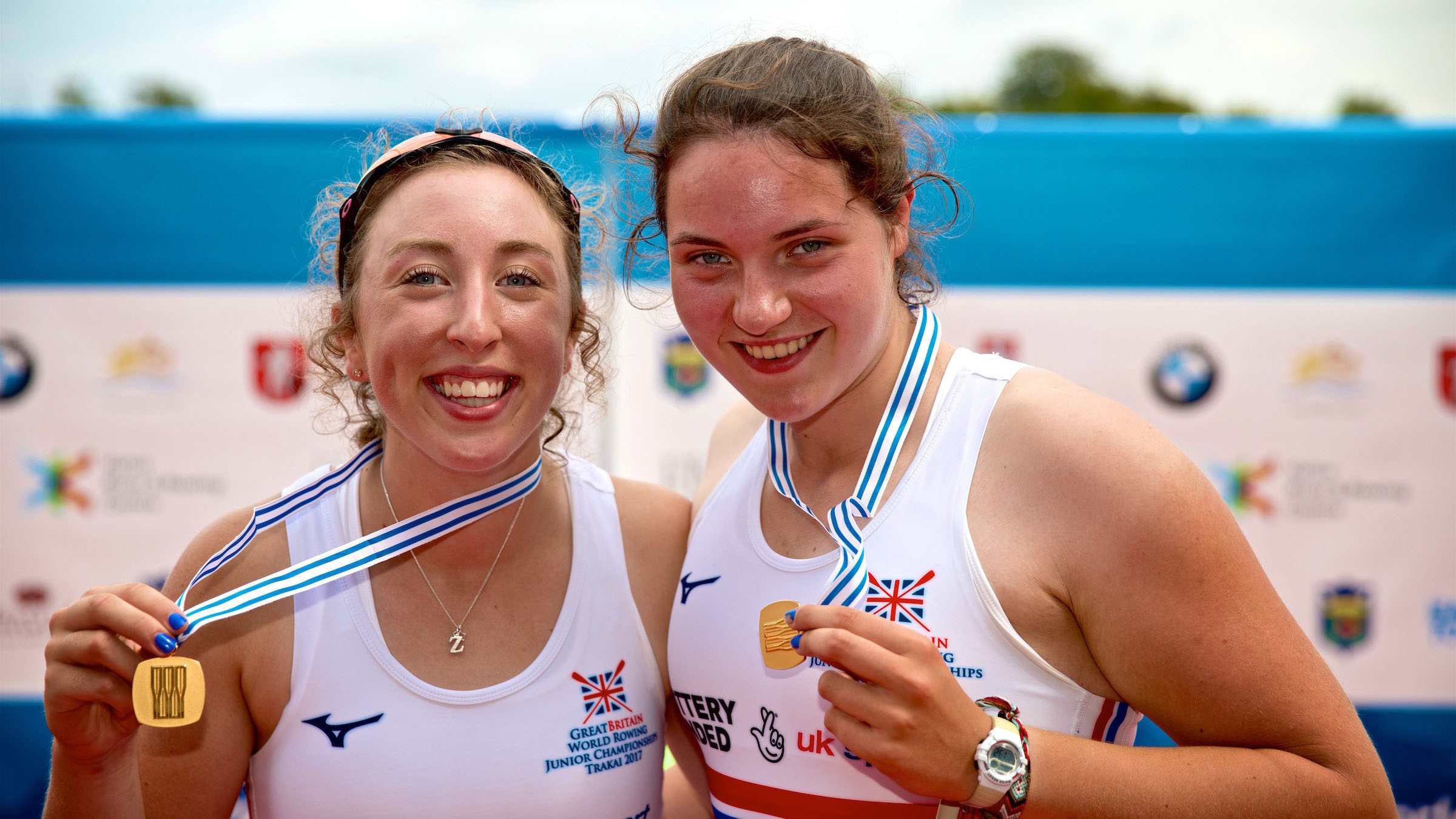 SportsAid has announced the ten athletes on the shortlist for this year's One-to-Watch Award. The annual award, set to be presented at the charity's SportsBall in London on Thursday 23 November, was launched in 2006 and looks to shine a spotlight on the achievements of Britain's brightest young sporting prospects.
Among the shortlist of ten are two young and aspiring rowers; Holly Dunford and Calvin Tarczy.
Holly Dunford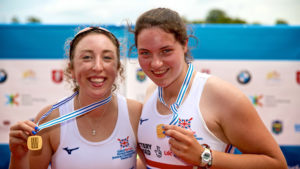 18-year-old Holly Dunford, who is a pupil at Heathside School in Weybridge, claimed gold in the women's double sculls at the World Junior Rowing Championships in August.
She and partner Zoe Adamson edged Germany in a thrilling race, winning by just over a second, at the championships in Trakai, Lithuania. The victory, Dunford said, was a moment she will cherish forever and a huge boost as the Molesey Boat Club rower aims to establish herself as a senior athlete.
"It was pretty amazing, it still hasn't really sunk in yet but it's something I'm going to remember for a long time," said Dunford, who also set new British under-18 women's records on the indoor rowing machine for both 5km and 2km distances in the past 12 months. "It showed that the whole season paid off – all the hard work I put in even in previous years is coming together now."
Dunford, who benefits from receiving financial assistance from SportsAid, is now in line to join such illustrious company as one of ten nominees selected from over 1,000 rising British stars supported by SportsAid across more than 60 different sports.
"SportsAid has definitely helped me pay for competitions – we went to Munich earlier on in the season and it helped cover the cost of that so it meant I could go out there and race. It was the first international experience I had and it helped me understand how tough the worlds were going to be."
"If I hadn't had that, I may have needed a few more days to get used to the standard of racing."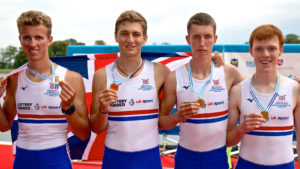 Calvin Tarczy won gold in the men's four at the World Junior Rowing Championships in August, having topped the podium twice at an international junior regatta in Munich three months before.
But, despite being chosen for Great Britain's top boat at the Junior World Championships, the St Paul's School pupil still lacked belief that he could take the title, with the 17-year-old, who receives SportsAid support from the GLL Sports Foundation, admitting that being recognised by SportsAid for his achievements gave him a welcome dose of self-belief.
"The award [being shortlisted] gives me that confidence boost, it gives me encouragement that I'm not out of my league by pushing for a higher position in rowing," he said.
"There are so many people supported by SportsAid so I didn't think I'd be chosen, it made it feel special that I had been nominated. It shows that what I've been doing has been noticed. I feel like I need to manage my expectations a lot so I try my best to not think about the final and just think about each race as it comes.
"The season itself was amazing, it got better as I moved on through the season and it was great to crown the end with the World Championships – that was really special."
Dunford and Tarczy are joined on the shortlist by eight other athletes from seven different sports: Beth Shriever, 18, from Braintree – cycling; Caroline Dubois, 16, from Chelsea – boxing; Charlie Smith, 18, from Leighton Buzzard – canoeing; Craig Boardman, 17 from Thruxton – Para-athletics; Finette Agyapong, 20, from Newham – athletics; Kate Waugh, 18, from Gateshead – triathlon ; Lauren Hemp, 17, from North Walsham – football; and Lily May Humphreys, 15, from Sudbury – golf.
SportsAid's One-to-Watch Award was launched in 2006 with double Olympic medallist Tom Daley the inaugural winner. In addition to Daley, five of the other previous recipients of the award represented Great Britain across the Rio Olympic and Paralympic Games in 2016.
Dame Katherine Grainger, Britain's most decorated female Olympian, and five-time Paralympic champion Natasha Baker are among the panel of judges for the award.
The winner of SportsAid's prestigious One-to-Watch Award will be revealed at the charity's annual SportsBall in London on Thursday, 23 November. All the funds raised from the SportsBall help to support the next generation of British athletes. Please visit www.sportsball.org.uk for ticket information.