Holly Dunford wins SportsAid 'One-to-Watch' award for 2017
Junior world rowing champion Holly Dunford becomes the 12th recipient of SportsAid's 'One-to-Watch' award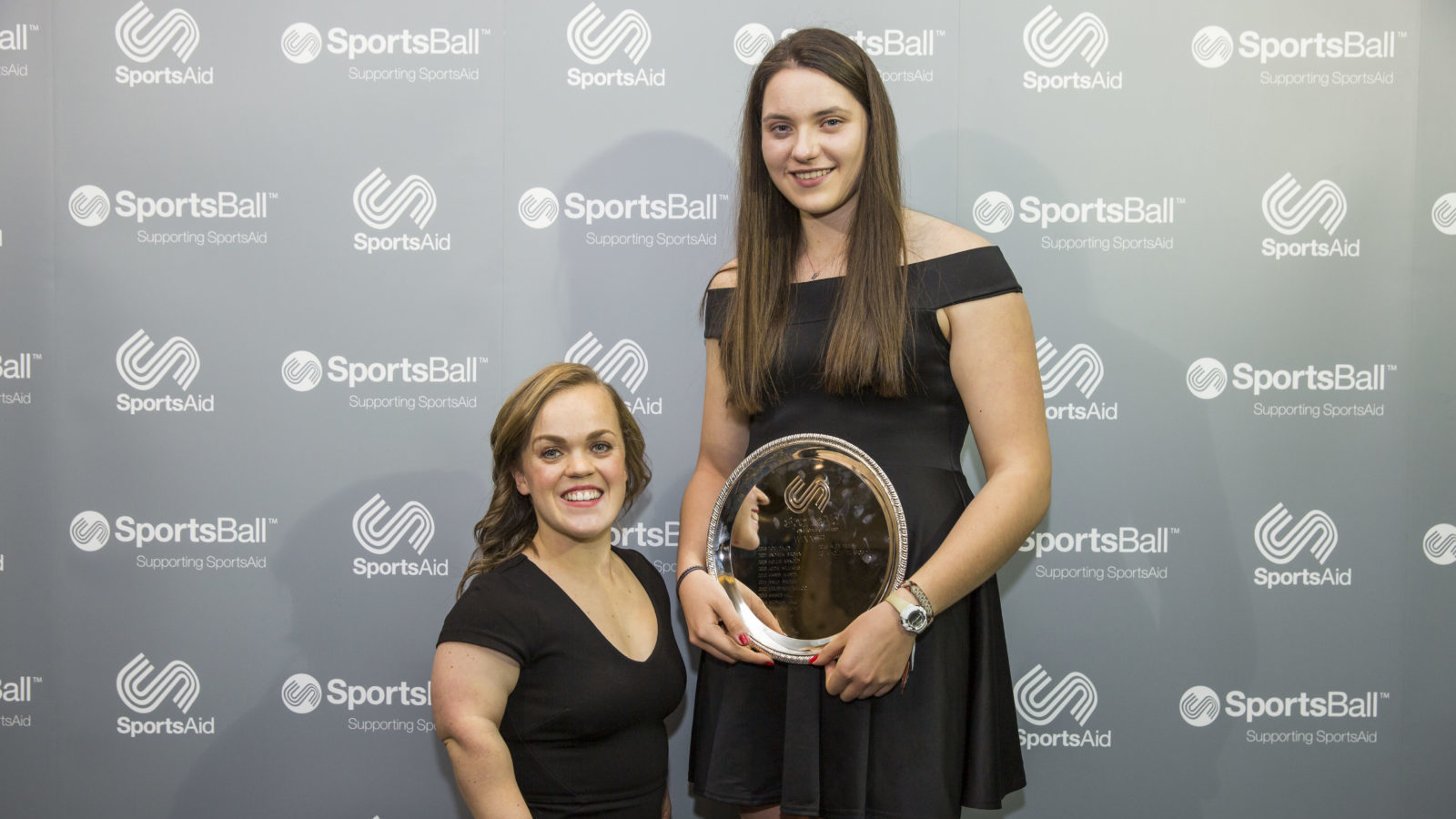 Holly Dunford has been named SportsAid's 'one-to-watch' for 2017 after a year that saw her claim gold at the World Rowing Junior Championships.
Dunford, who took victory in the double sculls with Zoe Adamson in Trakai in August, pipped cyclist Beth Shriever and wheelchair racer Craig Boardman to the award, presented by Paralympic swimmer Ellie Simmonds at the annual SportsBall on 23 November.
The eighteen-year-old, supported by SportsAid this year through the GLL Sport Foundation, will receive an additional £1,250 to help with her sporting costs following her victory.
"I wasn't really expecting it, it feels really good," Holly said. "It's a privilege to be next to names like Tom Daley and Morgan Lake, especially seeing what they've gone on to do. This is just the icing on the cake, all my achievements in rowing this year have led to this and it's great to be recognised.
"SportsAid's help has been great, paying for petrol, kit, lots of things – I wouldn't have been where I am this year without them."
Over 1,000 rising British stars, across more than 60 sports, were supported by SportsAid in 2017.
Dunford joins the likes of diver Tom Daley, shooter Amber Hill and high jumper Morgan Lake, all three of who competed for Great Britain at Rio 2016, on the list of previous award winners.
Olympic rowing silver medallist, and SportsAid alumna, Jess Eddie said: "The sheer determination it takes to break into the competitive junior rowing team is the initial proof of Holly's talent.
"Secondly, to then withstand the pressure of the World Championships final, to hold her calm and nerve whilst teetering on the edge of absolute physical exhaustion, is phenomenal.
"In such a closely fought battle, Holly, alongside her doubles partner Zoe, managed to have the grit and prowess to grab that gold medal. In doing so, she joined a very elite club of Great Britain Junior World Rowing champions. Holly has the proven ability to go right to the top of our sport.
"She has outstanding physiological results, from powering big ergo scores, to her on water talent. These two factors combined set her above a lot of juniors, and certainly marks her out as a very exciting one to watch. I am in no doubt that we will see her standing on that Olympic podium in the not-too-distant future."
Dunford's fellow junior world rowing champion Calvin Tarczy, who won gold in the men's four in Trakai, was also named in SportsAid's top 10.