Hurricane on the Thames as Cornish Pilot Gig prepares to launch
This weekend, Saturday, 25 November, sees the launch of Cornish Pilot Gig at the London Cornish Pilot Gig Club, Richmond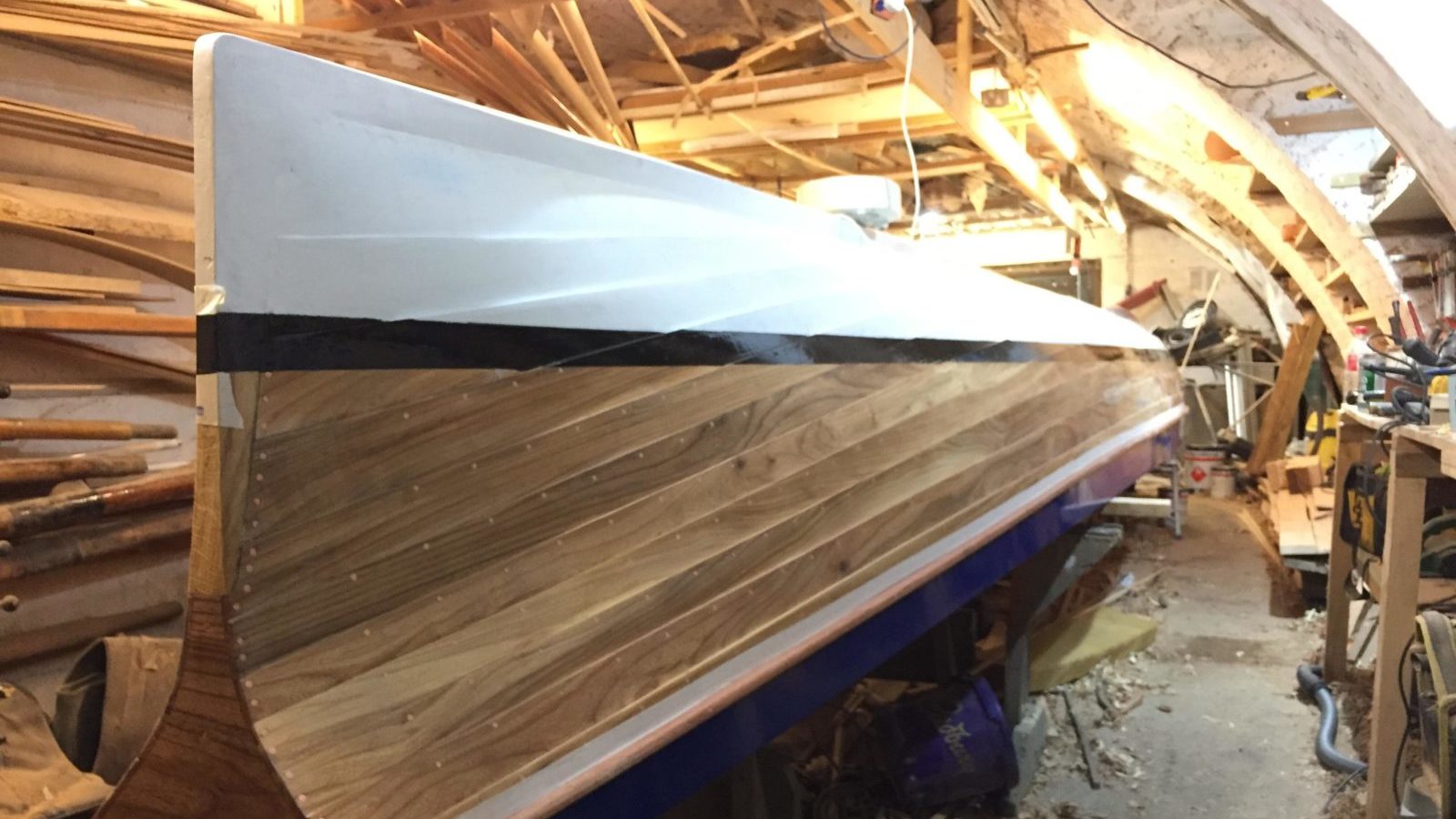 Kernow Boats, on behalf of a crew from the London Cornish Pilot Gig Club, is in the race to complete the build of a Cornish Pilot Gig in the hope that it might be the 200th CPGA registered boat.
The new Gig boat, Hurricane – the first boat of its kind to be built in London, will be formally launched at 12 noon on Saturday, 25 November in Richmond, London, home of the London Cornish Pilot Gig Club.
The club, which was founded in January 2016, has grown quickly and now has 90 members, making gig rowing accessible in both East and West London. British Rowing provided funding for a new training GRP gig, 'Ansom, at the start of 2017, which allows multiple crews to train during each session at the Royal Albert Dock.
Hurricane has been hand-crafted by Patrick Bird, who has spent the last five months on the build.
The Cornish Pilot Gig Association (CPGA) sets out specifications for Gigs build. In 1986, at the formation of the CPGA, it was agreed that all new builds would follow the specification laid down at its start.
The specification was taken from the 'Treffry' (1838) held in trust at Newquay. Built by the infamous William Peters of the Peters family of Polvarth, St Mawes, Cornwall and deemed to be the best design of a gig by the family and companies who purchased gigs. The original function of the gig was 'pilotage' and so the fastest gig would reach the boat and claim the pilotage and therefore the pay.
In order to be a registered CPGA Gig, the specification, mylars, builders licence (payable per build) and three inspections at specific points during the build are required.
The gigs are clinker built (of elm) and copper fastened. Nearly 4,000 nails and over 3,000 roves, go into the boat, with over 800 feet of elm being used. When complete a Gig is 32 feet long with a beam of 4'10" at its widest.
Cornish Pilot Gig builds in Fowey and Looe are also challenging for the '200th built Gig' title.
Anyone interested in a gig build or more about the history of Cornish Pilot Gigs should visit www.cpga.co.uk or contact secretary@cpga.co.uk.