World Mental Health Day: helping people with dementia continue to enjoy rowing
10 October is World Mental Health Day. We spotlight Star Club, whose members enable crew mates with dementia to enjoy a weekly session on the water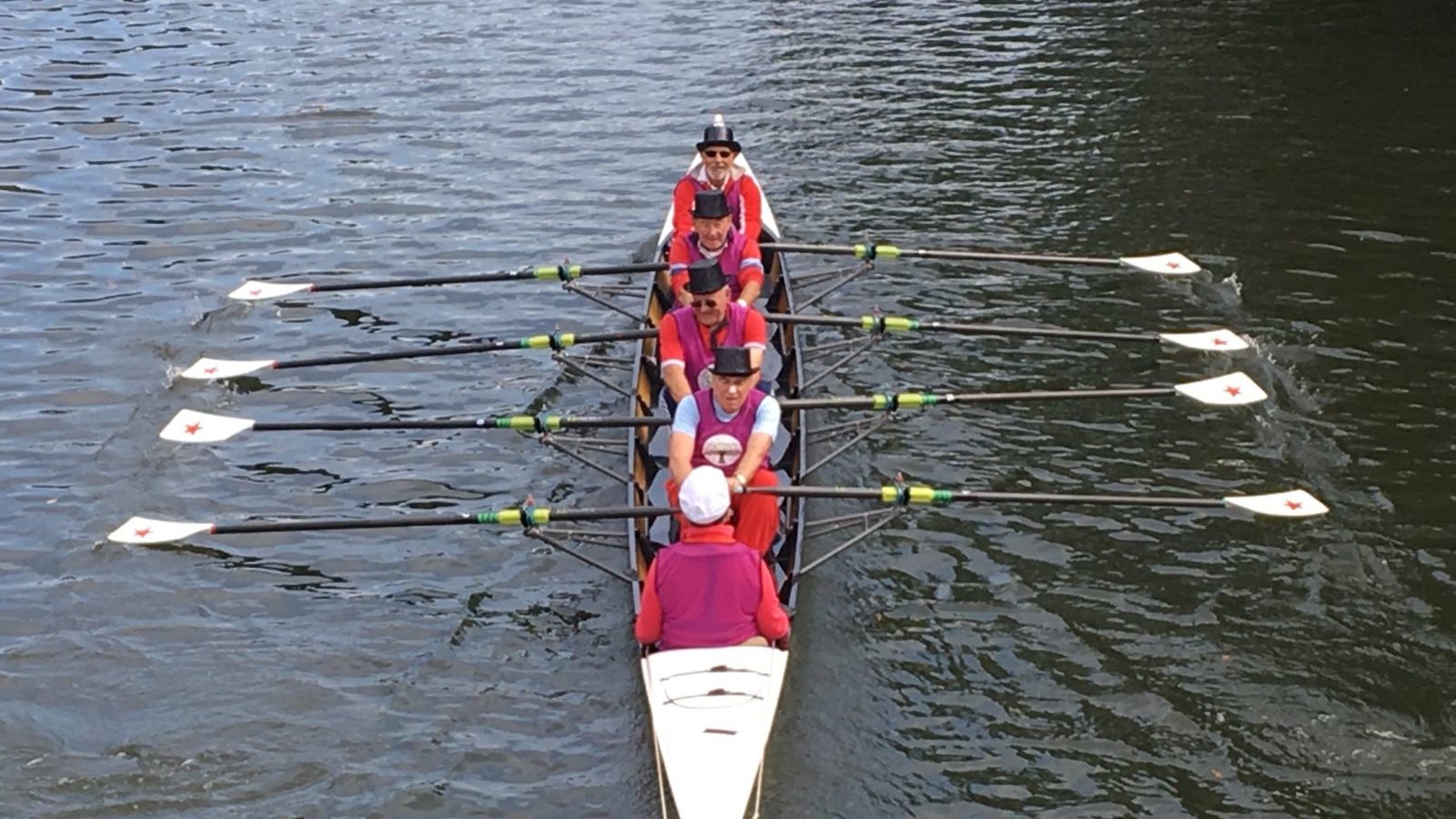 A crew with a difference from Star Rowing Club recently showed that, with appropriate support, those with dementia diagnoses can continue to enjoy rowing while raising money for charity.
Star Club's Old Gents' Quad Squad includes club members who, owing to age or health reasons, would otherwise find it difficult to get out on the water.
Two members of the squad have dementia diagnoses and both value the weekly session as essential to their emotional, physical and cognitive well-being.
Last month the squad celebrated its fourth anniversary with a sponsored relay-style half-marathon row, raising over £1,400 for local charity Tibbs Dementia Foundation.
With support from other club members, the squad took turns to row a four-kilometre leg in a coxed quad. The final leg was undertaken by our most senior line-up with an average age of 80 including Gareth Swan-Brown (83), Mike Taylor (79), Bob Clark (78), Lyn Parsons (80 and Star Club founder member), cox Chrissy Boggis.
Sarah Russell, CEO of Tibbs Dementia Foundation, said: "Star Club is, I believe, unique in supporting people with dementia to continue to enjoy rowing – the sport they love – in a safe and supported environment.
"Keeping physically fit, cognitively stimulated and retaining social links is crucial for well-being in older age and especially for those with dementia.
"The Old Gents' Quad Squad gives its members a weekly focus, a sense of belonging and purpose. Importantly they have a lot of fun and focus on what people can still do, encouraging them to continue to be the best that they can.
"Life goes on with dementia and people can live well and fully with the right support and understanding.The Old Gents' Quad Squad is a perfect example of this."