Henley Stewards' Charitable Trust coaches enter second year
British Rowing's seven Henley Stewards' Charitable Trust (SCT) coaches enter their second year in the role this autumn following a successful first year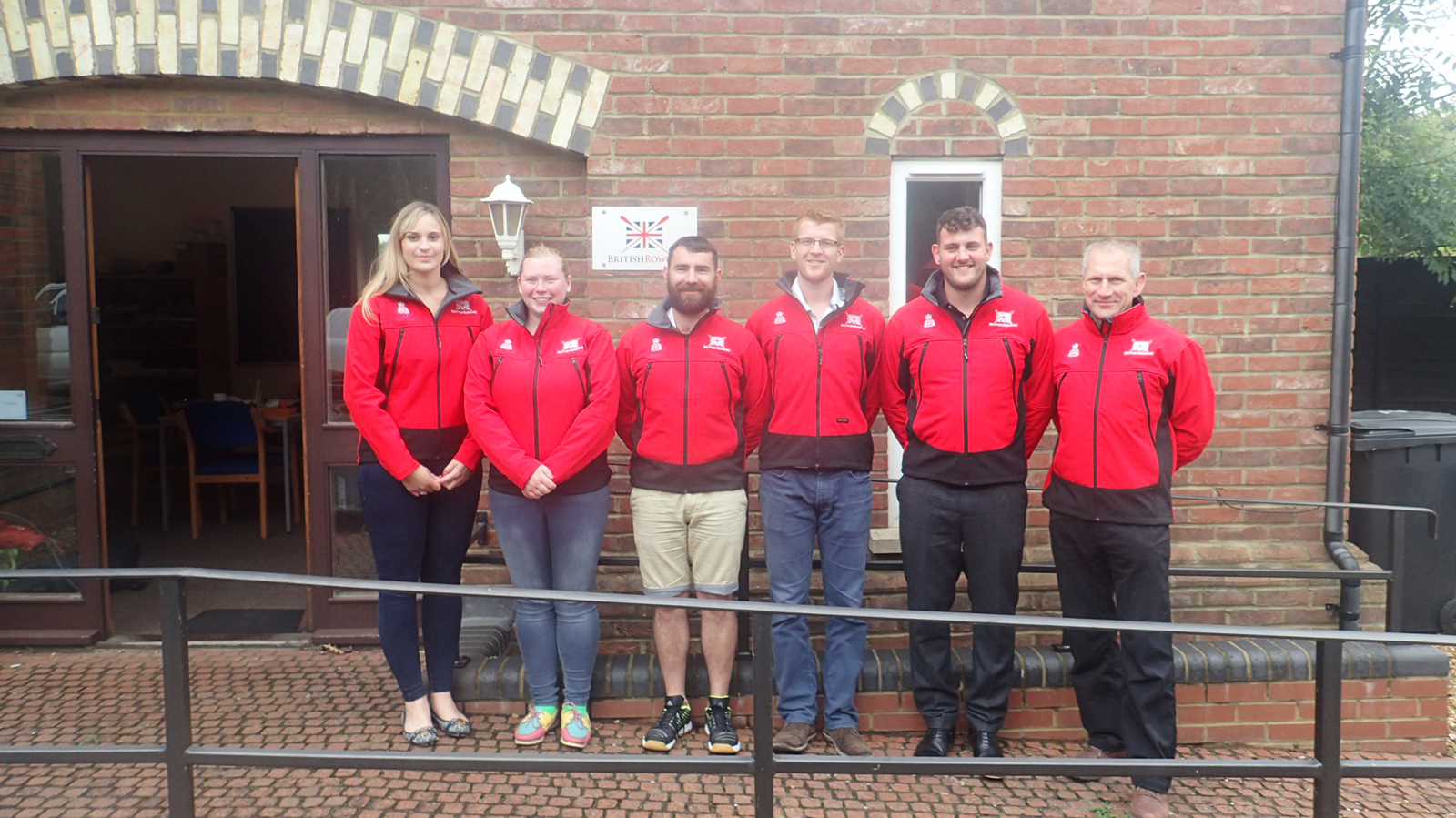 British Rowing's seven Henley Stewards' Charitable Trust (SCT) coaches enter their second year in the role this autumn, having all made significant progress in developing opportunities for youngsters around the UK to take up rowing. Based in Glasgow, Teesside, North Wales, Bristol, Warrington, Slough and East London, the coaches work with groups of children and schools to encourage inclusion and diversity in the sport.
Here's what they've been up to over the past 12 months.
Miki Dale – Glasgow
Course: MA Community Development, University of Glasgow 
Based in Glasgow, Miki has been coaching at Clydesdale Amateur RC and Glasgow RC. Much of his work has focussed on equality, diversity and inclusion, including work with the NHS Health Improvement Team on an Addiction Recover Rowing Programme, The Rowing Youth Collective and Scottish Disability Sport. Over the course of the year, Miki has secured over £5,000 in funding to deliver rowing-based projects locally.
Tim Down – Bristol – WAGS (fixed seat)
Course: Personal Development and Sports Science, Hartpury College
Working in Bristol, Tim has developed relationships with at least seven schools in the area. At one school, where 42 different languages are spoken, a group of 14-year-olds attended a Learn to Row course with some expressing an interest in joining an after-school club. During the year, Tim has secured £15,000 to help build a St Ayles Skiff at Merchant's Academy, with the boat due to be launched in 2018. Tim hopes to train crews from the Academy to compete at the World Skiff Championships in 2019.
Becky Graham – Teesside – Northern
Course: MA in Human Resource Management, Teesside University
Becky has been working with Tees RC in the North East, developing club members into coaches for the junior section, to ensure the rower-to-coach ratio is manageable as the sport continues to attract new faces in the region. Becky has also run an indoor rowing project with schools in some of Teesside's most deprived areas and, with the support of Sport England funding, gave a number of pupils the chance to row on-water.
Megan Orme-Smith – Slough – Thames Upper, TU3
Course: Applied Sports and Exercise Physiology, St Mary's University
Megan has been working with schools in the Slough and Eton areas, promoting and facilitating the use of the Jubilee Riverside Centre – a purpose built water sports centre just minutes away from Slough town centre. Olympic champion Moe Sbihi delivered a presentation to a large group of pupils from a number of schools in the area, later challenging them to a race on a rowing machine, which was enjoyed by all. In competition, one of Megan's schools – the Langley Academy – made the finals of The Ball Cup in May.
Phil Lyons – Warrington – North West
Course: Sports Science with Strength & Conditioning, Chester University
From his base at Warrington RC, Phil has worked with eight state schools from the local area, getting the pupils on the water, on rowing machines and in the gym. Phil has helped organised an inter-school indoor rowing event, with 80 pupils taking part, as well as an inter-school regatta at the end of the academic year, both of which were very successful.
Thomas Clarke – Bangor – North West Wales
Course: MSc. Sports Science, Bangor University
Thomas has been busy helping to create a new community rowing club in North Wales while he studies at Bangor University. He says the feedback so far from members has been fantastic and that the club is already looking to rack up more boats to meet the demand.
Yewande Adesida – East London – Eastern
Course: MPhil Human Biomechanics in Rowing at Imperial College London
Since joining in January 2017, Yewande has been coaching the junior girls' squad at Lea RC in London through their land and water sessions, as well as working with The Lammas School. Pupils at the school get to experience rowing on water as well as at an indoor rowing club. As part of her studies at Imperial College, Yewande has also been working with some of our high performance rowers and World Class Start athletes in the field of injury prevention.
Second-year coaches
Several SCT coaches have come to the end of their second and final year on the programme and have already made progress in developing their future careers.
Rebecca Clephan starts her new role as Assistant Coach at Hartpury College shortly. Following her SCT role at the All Aboard Centre, Bristol, Samantha Fawcett has now moved on to Weston College and is teaching on their personal and social development programme. Ashley Wyatt continues his work at British Rowing as a Community Development Manager and Sue Palmer is working as an Operations Assistant for Compass Group based at Cheltenham Racecourse.
The Stewards' Charitable Trust Coaching Scholarship Scheme is funded by the Henley Stewards' Charitable Trust and supported by British Rowing. The project partnership has been running since September 2002 supporting coaches across the United Kingdom. Each SCT coach must undertake a two year, part-time postgraduate course in coaching, sports development or the health/social related benefits of sport, while undertaking to spend twenty hours per week coaching juniors in their assigned area.