'We want to set the standard for the women's four as the GB men have done in the same boat'
With the women's four back on the Olympic programme for the first time since 1992, Beccy Girling and the GB crew hope to match their counterparts in the men's boat in terms of success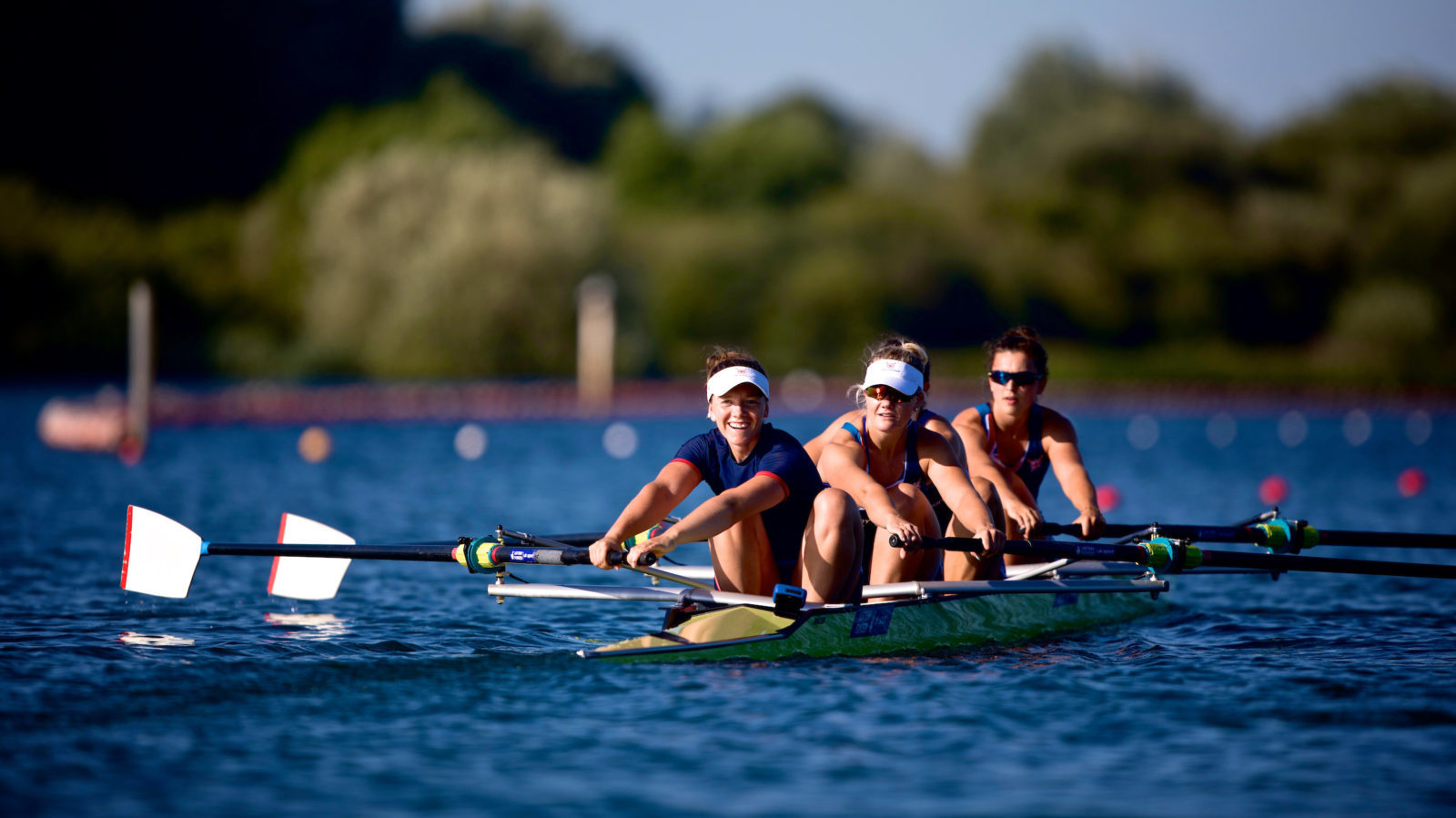 It wasn't so long ago that Beccy Girling had never even considered sport as a career choice, yet the 27-year-old will line up at the World Rowing Championships on Monday having progressed quickly through the rowing ranks.
After only discovering the sport during her second year at Cardiff University, Girling admits herself that before rowing her interest in sport was minimal.
That transformation to a World Championship athlete has been testament to the hard-work and the mental toughness of the Fareham rower, who continues to always look for the next summit to conquer.
"I'm driven to see how far I can go in the sport and that's always the mindset I've adopted," says Girling. "I never sat in the hall at Cardiff University and said I wanted to go to the Olympics, it was just about giving it a go and then progressing from there.
"First it was trying to win Henley, then being selected to race for Wales and then trialling for the GB team. I keep moving my goalposts as things progress.
"I'm absolutely terrible at throwing and catching but I just found that I seemed to be ok at rowing. I never really did any sport before then but I love how it pushes every muscle in the body and how it brings people in the boat together."
>>> World Rowing Championships: Day one report
Those others in Girling's boat in Florida will be Caragh McMurtry, Rowan McKellar and Sam Courty as Sarasota-Bradenton plays host to the first World Championships with the women's four back on the Olympic programme.
The event featured fleetingly at the Barcelona 1992 Games but is back for Tokyo and the British four competing here in the US are determined to make their mark in this first season of the new Olympiad.
"It feels like a bit of history, writing a new chapter as the GB women's four," adds Girling.
"We want to set the standard for the four as the men have done in the same boat. It may take us a few years but that's our goal – we want people to want to watch an exciting women's four class as they do the men's.
"There's a nice mix in the boat and all three add so much so it's an exciting time for us and we're gunning to make the most of every opportunity we're given.
"We feel like we're really well prepared to go racing and we've made the most of every session we've had together. We've been making improvements every time we've stepped into the boat so we're ready."
>>> 'I had pictures of Reed, Triggs Hodge and Pinsent on my wall – it's very strange to now be in the four'
The 2017 World Rowing Championships run from 24 September – 1 October in Sarasota-Bradenton, Florida. You can follow all of the action on British Rowing's Twitter, Facebook and Instagram channels, as well as watching live finals on the BBC on Saturday, 30 September and Sunday, 1 October.