Tom Barras looking to fuel Tokyo dreams with strong showing in Sarasota-Bradenton
After only one year in the senior squad, British sculler Tom Barras recognises the importance 2017 could have in helping him achieve his dream of competing at the Tokyo 2020 Olympic Games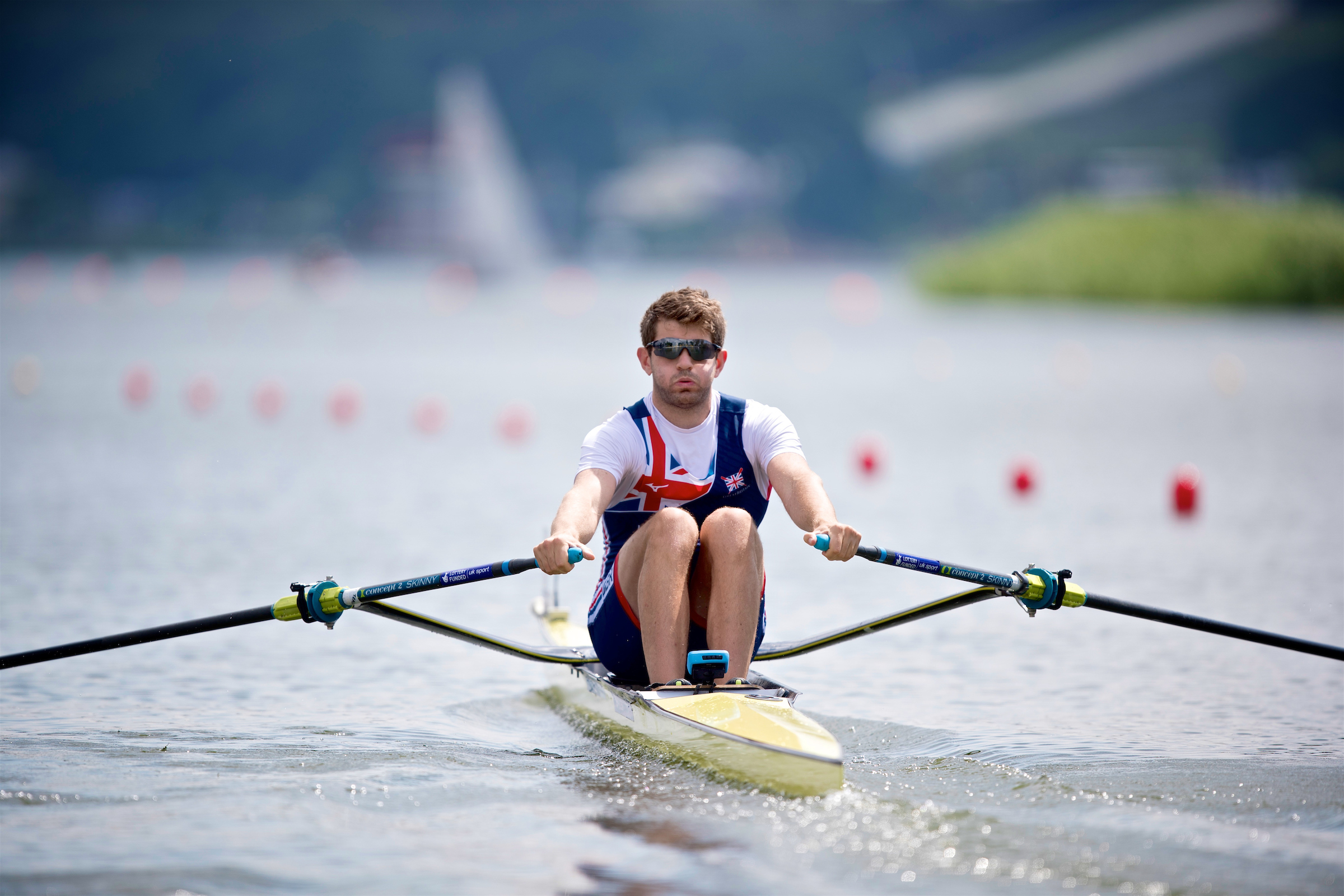 For Tom Barras, this week's World Rowing Championships in Sarasota-Bradenton, Florida, not only marks the climax of the sculler's first full season in the senior ranks but represent another big step along the way to achieving his Olympic dream.
Barras has impressed this season, winning the Boston senior trials before going on to help the men's quad secure World Cup bronze in Belgrade in his first senior race, before a fifth place finish in the single in Poznan.
But the 23-year-old refuses to rest on his laurels, driven on by ambitions beyond the waters of America's sunshine state and admits the prospect of Tokyo in three years' time is always lurking and providing motivation.
"The ultimate goal is the Olympics," said Barras. "The three years leading up to it now is all about learning and experience and making sure that you can perform at your best on the day of the Olympic final.
"For me that is the be all and end all and weeks like this are vital; putting in performances at major championships to ensure you learn, develop and are given future opportunities down the line."
>>> All you need to know about the 2017 World Rowing Championships in Sarasota-Bradenton
Barras knows that any result in Florida will need to be hard-fought though with a tough opening heat today which pits the Brit against World Cup winner Robbie Manson as well as home favourite Michael Clougher.
But with a year of development and training in the seniors behind him, the Cardiff University graduate recognises how far he's come in such a short space of time to be challenging some of the best rowers in the world.
"I've had a good first season and in truth I've surprised myself with it," he added
"I had a fantastic result in the single in Poznan World Cup and really proved the speeds and the performances I'm capable of and beating Olympic finalists in doing so – that was a hugely motivating regatta for me.
"When I first came into the seniors I thought it was going to be really tough from day one but the coaches built us into the programme really well.
"What we do now as a normal week would have been that huge shock to the system last year and that's really helped me cope with the step up. I've shocked myself in that regards and there's no doubt that's down to the programmes created for me."
>>> Vicky Thornley only has eyes for the podium in hotly contested single scull competition
The World Rowing Championships run from Sunday, 24 September to Sunday, 1 October in Sarasota-Bradenton, Florida. Keep up to date with all the action on the British Rowing website, as well as Twitter, Facebook and Instagram.