Great Britain wins two medals at inaugural European Rowing U23 Championships
Both the men's and women's eight win medals at the 2017 European Rowing Championships in Poland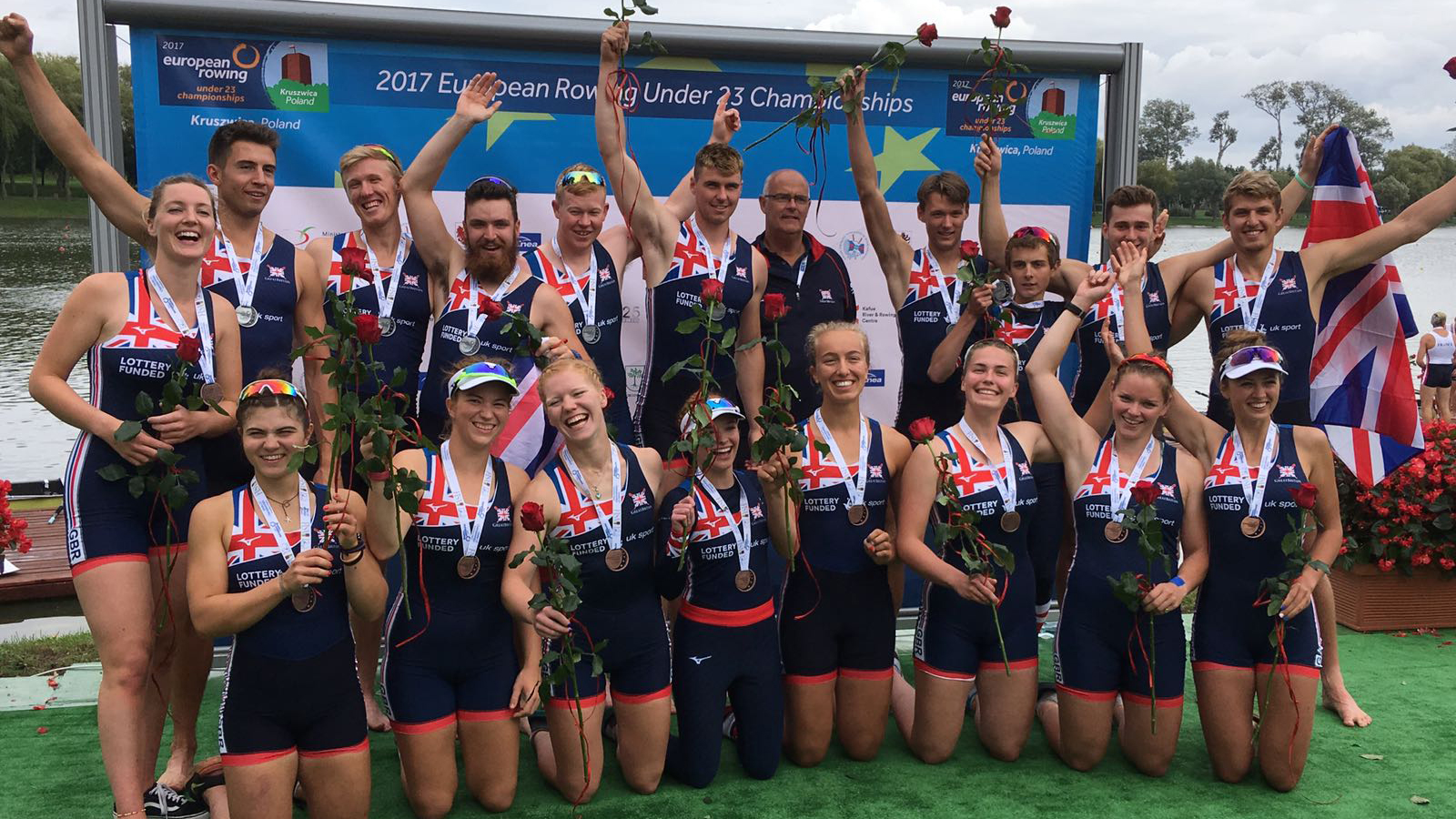 Great Britain took home two medals from the inaugural European Rowing U23 Championships in Kruszwica, Poland, with both eights reaching the podium.
The women's eight, containing six rowers that competed at the World U23 Championships in Plovdiv in July, faced stiff competition for medals, with Russia, Romania and Belarus all battling the Brits for a medal.
Sunday's final result was identical to Saturday's exhibition race, with Russia taking gold ahead of Romania, a length ahead of GB, who impressively held off Belarus by 0.37 seconds to take the bronze medal.
The men also held off a late charge to win silver in their final – again, the same position they achieved in their exhibition race.
Romania took the win by a length, while the British crew kept their bow ball ahead of a surging French boat to secure silver by just 0.31 seconds.
The training in the lead up to the event and the Championship racing opportunity has provided 16 rowers and two coxes a perfect opportunity to develop their training and racing at the end of a busy season and set themselves up to challenge for a place on the GB Rowing Team for next season, either as U23s or young seniors.