British Rowing announces Cancer Research UK as Charity Partner
British Rowing will be working in partnership with CRUK to help raise money for and awareness of CRUK's life-saving work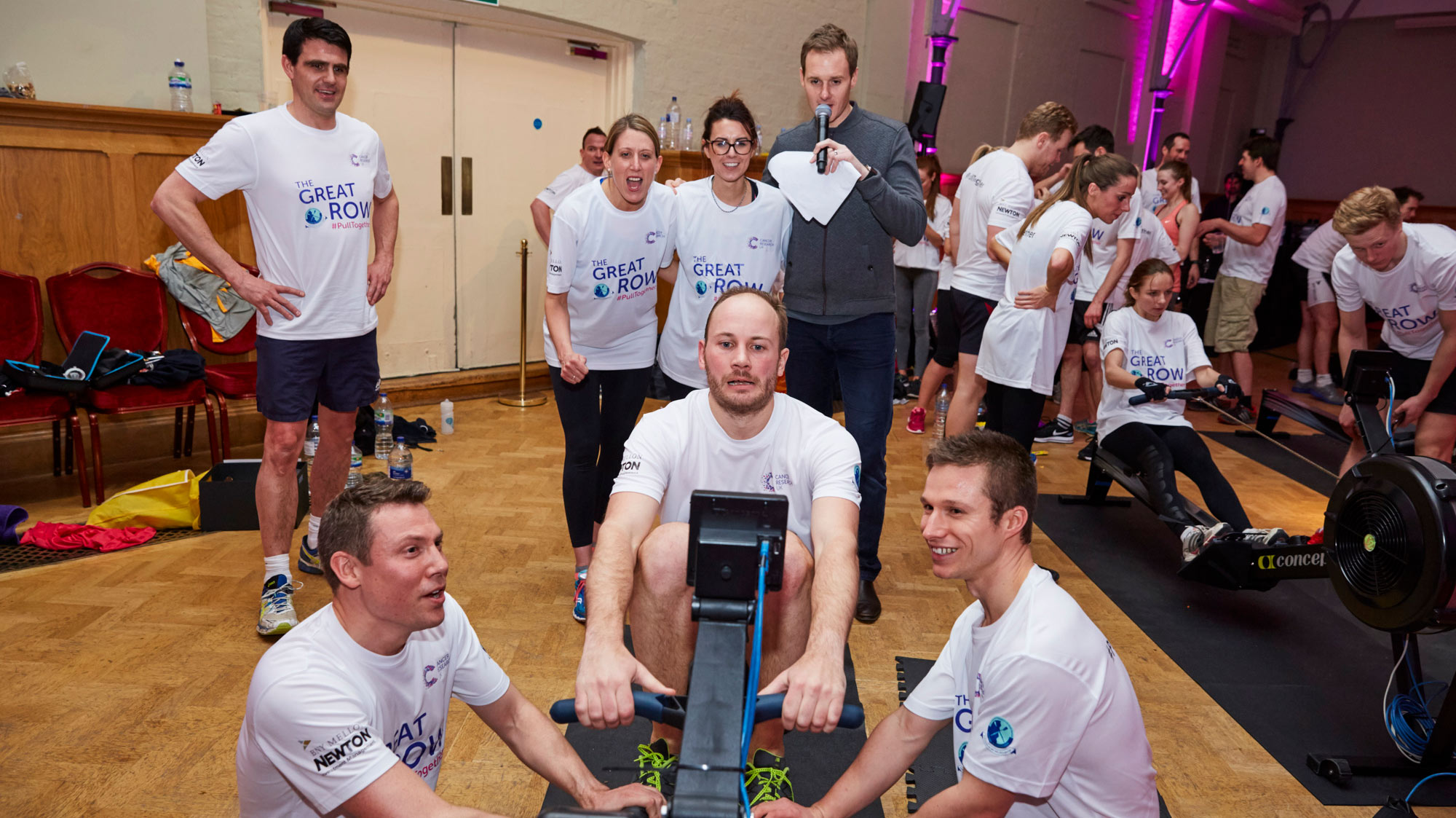 Today, British Rowing is pleased to announce Cancer Research UK (CRUK) as the Official Charity Partner to British Rowing for the next two years.
British Rowing will be working in partnership with CRUK to help raise money for and awareness of CRUK's life-saving work.
British Rowing is encouraging the wider rowing community to join in and support this great cause through fundraising activities in the boat house as well as getting involved to help raise money during CRUK's events, Stand up to Cancer, the Great Row and World Cancer Day.
In addition to this, British Rowing will be running a series of unique fundraising campaigns in support of CRUK over the coming year including fundraising activity at the British Rowing Indoor Championships, this year held at the Lee Valley VeloPark on Saturday, 9 December.
Stephanie Maddox, Senior Fundraising Manager at Cancer Research UK said: "It is great to see British Rowing jump on board with Cancer Research UK and help with our ambitious target to cure 3 out of 4 cancers by 2034. Their fundraising will make a huge difference and I can't wait to start working with them."
Kenny Baillie, Director of Partnerships and Communications said of the new partnership: "British Rowing is proud to be supporting the phenomenal, life-saving work of Cancer Research UK. We will do all that we can to raise as much money as possible for this worthy cause."
A special British Rowing JustGiving page has been set up to help raise money for the cause: https://www.justgiving.com/companyteams/BritishRowing
Anyone within the rowing community can set-up their own JustGiving page linked to British Rowing by creating their own page and then adding it to the British Rowing JustGiving page by clicking 'Join the team' and then selecting the account to add.
Next week, an e-pack will be emailed to all British Rowing affiliated rowing clubs with more about CRUK, how to get involved and, most importantly, where any money raised would go. In addition to this, in early November clubs will be receiving a free fundraising kit from CRUK in the post to help get started.
To kick start the partnership, CRUK has already sent clubs a free, generic Stand Up To Cancer fundraising pack in the post. There is no expectation for clubs to raise money for Stand Up To Cancer, but provides useful fundraising materials if clubs want to get involved.