Oxford Brookes University BC win Team of the Year at 2017 BUCS Awards
Oxford Brookes University BC men's first eight win the prestigious BUCS Team of the Year award, beating nearly 6,000 sports teams to the prize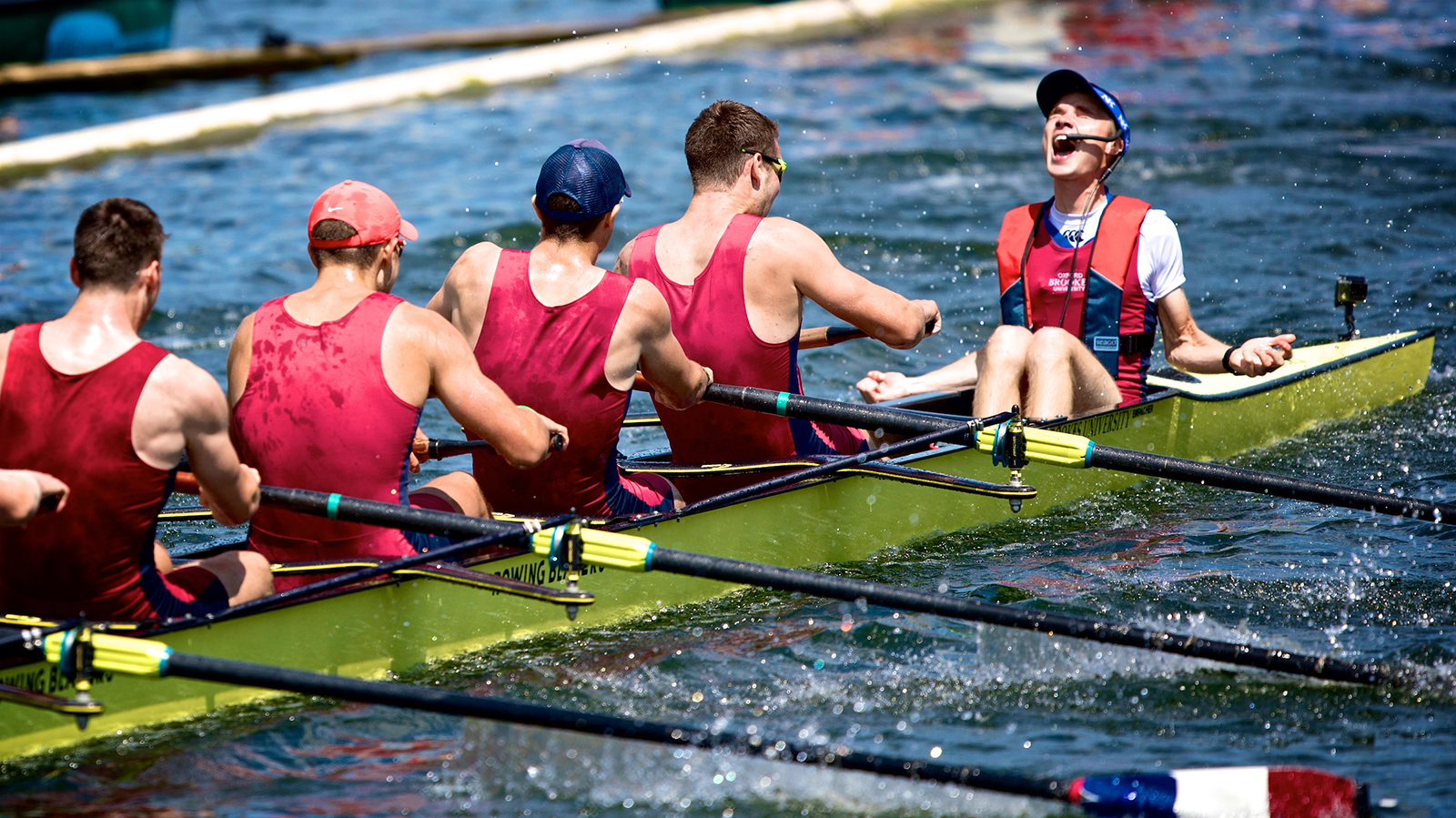 The record-breaking achievements of the Oxford Brookes University BC men's first eight has seen them named Team of the Year at the British Universities and Colleges Sport (BUCS) Awards, beating nearly 6,000 sports teams to the prize.
Earlier in July, OBUBC became the first university club in history to retain the Temple Challenge Cup at Henley Royal Regatta, with the second eight taking victory over the University of London. The first eight – ineligible to enter the Temple – beat a composite U23 national crew in the final of the Ladies Plate in a near course-record time.
This weekend, both the men's and women's eights won gold medals at the European Universities Championships in Serbia.
And in May, the club became the number one rowing university in the UK after winning an impressive 123 medals at the BUCS Regatta – the biggest student regatta in Europe. Brookes were crowned Champion University and the Victor Ludorum.
Richard Spratley, Director of Rowing at Oxford Brookes University, said: "It's a superb achievement. The success of the rowing team as a whole is very much down to a very strong team effort from the whole of Brookes Sport.
"It is the first time ever that Brookes has had any sporting win at the BUCS Awards and we're all absolutely thrilled with this achievement."