Great Britain team for Coupe de la Jeunesse announced
GB will be looking to repeat their strong performance of 2016, which saw them top the Coupe de la Jeunesse points table by a record margin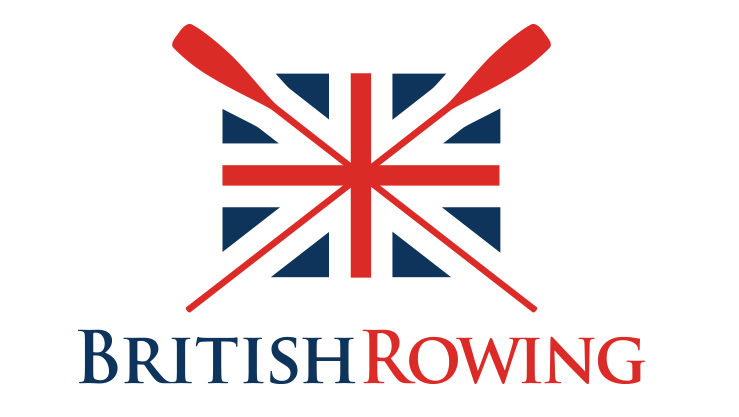 Great Britain will send a full team to Hazewinkel, Belgium, this weekend to contest the 2017 Coupe de la Jeunesse, hoping to repeat the strong performance that saw them comfortably win last year.
Under-18 rowers from across England and Scotland will take to the water in the two-day competition, which sees 12 European countries come together to battle it out over 13 events on each day.
GB topped the leaderboard in Poznan last year, winning an incredible 15 gold medals, seven silvers and two bronzes to finish 82 points ahead of Italy in the table – the biggest winning margin ever at the event.
Great Britain team for Coupe de la Jeunesse (Hazewinkel, 28-30 July)
Junior men
Pair (JM2-)
Connor Sheridan (Bedford School BC)
Milford Killian-Dawson (Winchester College BC)
Coach: Martin Gough (Kingston Grammar Sch BC)

Four (JM4-)
Matt Hardy (Molesey BC)
Theo Darlow (Molesey BC)
Michael Dalton (St George's College BC)
Freddie Allinson (King's Sch Canterbury BC)
Coach: Alice Denyer (Dulwich College BC)

Coxed four (JM4+)
Oscar Carr-Middleton (Eton College BC)
Luke Hatteland-Dunn (Tideway Scullers School)
James Innes-Ker (Radley College BC)
Joshua Bowesman-Jones (Radley College BC)
Scott Cockle (cox) (Molesey BC)
Coach: Antony Smith (St Paul's School BC)

Eight (JM8+)
Cameron McInroy (St Paul's School BC)
Alex Boardman (Eton College BC)
Miles Beeson (Aberdeen Schools RA)
Leo Von Malaise (St Paul's School BC)
Cameron Spurling (Kingston Grammar Sch BC)
Robert Powell (Aberdeen Schools RA)
Alfie Brown (Dulwich College BC)
Max Dunlap (Radley College BC)
Wilf le Brocq (cox) (King's School Chester RC)
Coach: Christopher Williams (Norwich School BC)

Single scull (JM1x)
Harrison Rowe (Maidenhead RC)
Coach: Katerina Kleshneva (Maidenhead RC)

Double scull (JM2x)
Callum Sullivan (Globe RC)
Laurence Joss (Tideway Scullers School)
Coach: Stuart Heap (American Sch in London BC)

Quadruple scull (JM4x)
Edoardo Marshall (Maidenhead RC)
Joe Wolfin (Marlow RC)
Elliott Kemp (Maidenhead RC)
Jake Offiler (Globe RC)
Coach: Matt Wells (Monkton Combe Sch BC)

Reserve
Tyler Skow (American Sch in London BC)
Junior women
Pair (JW2-)
Lucy Pullinger (Headington Sch Oxford BC)
Frances Curtis (Headington Sch Oxford BC)
Coach: Tom Springbett (Headington Sch Oxford BC)

Four (JW4-)
Ella Morgan (Henley RC)
Lucy Holgate (Nottingham RC)
Olivia Caesar (Monkton Combe School)
Amelia Standing (The King's School Chester)
Coach Harry Lyons (Radley College)

Eight (JW8+)
Beth Bailey (Christchurch RC)
Olivia Caesar (Monkton Combe School)
Abbie Bird (Marlow RC)
Frances Curtis (Headington Sch Oxford BC)
Lucy Holgate (Nottingham RC)
Ella Morgan (Henley RC)
Lucy Pullinger (Headington Sch Oxford BC)
Amelia Standing (King's School Chester RC)
Eliza Cox (cox) (Becket RC)
Coaches: Declan Gamble (Becket RC), Tom Springbett (Headington Sch Oxford BC), Harry Lyons (Radley College BC)

Single scull (JW1x)
Jane Hardie (George Heriot's School RC)
Coach: Rachel Hooper (Northwich RC)

Double scull (JW2x)
Georgie Robinson Ranger (Henley RC)
Kate Lyster (Isle of Ely RC)
Coach: Chris Boothroyd (Henley RC)

Quadruple scull (JW4x)
Beth Willford-Dutton (Northwich RC)
Abbie Bird (Marlow RC)
Siobhan Samuel (Globe RC)
Carter Nelson (Latymer Upper Sch BC)
Coach: Declan Gamble (Becket RC)

Reserve
Beth Bailey (Christchurch RC)