England win three of the four trophies at 2017 Home International Regatta
England come away from the 2017 Home International Regatta with wins in the senior men's, junior men's and junior women's competitions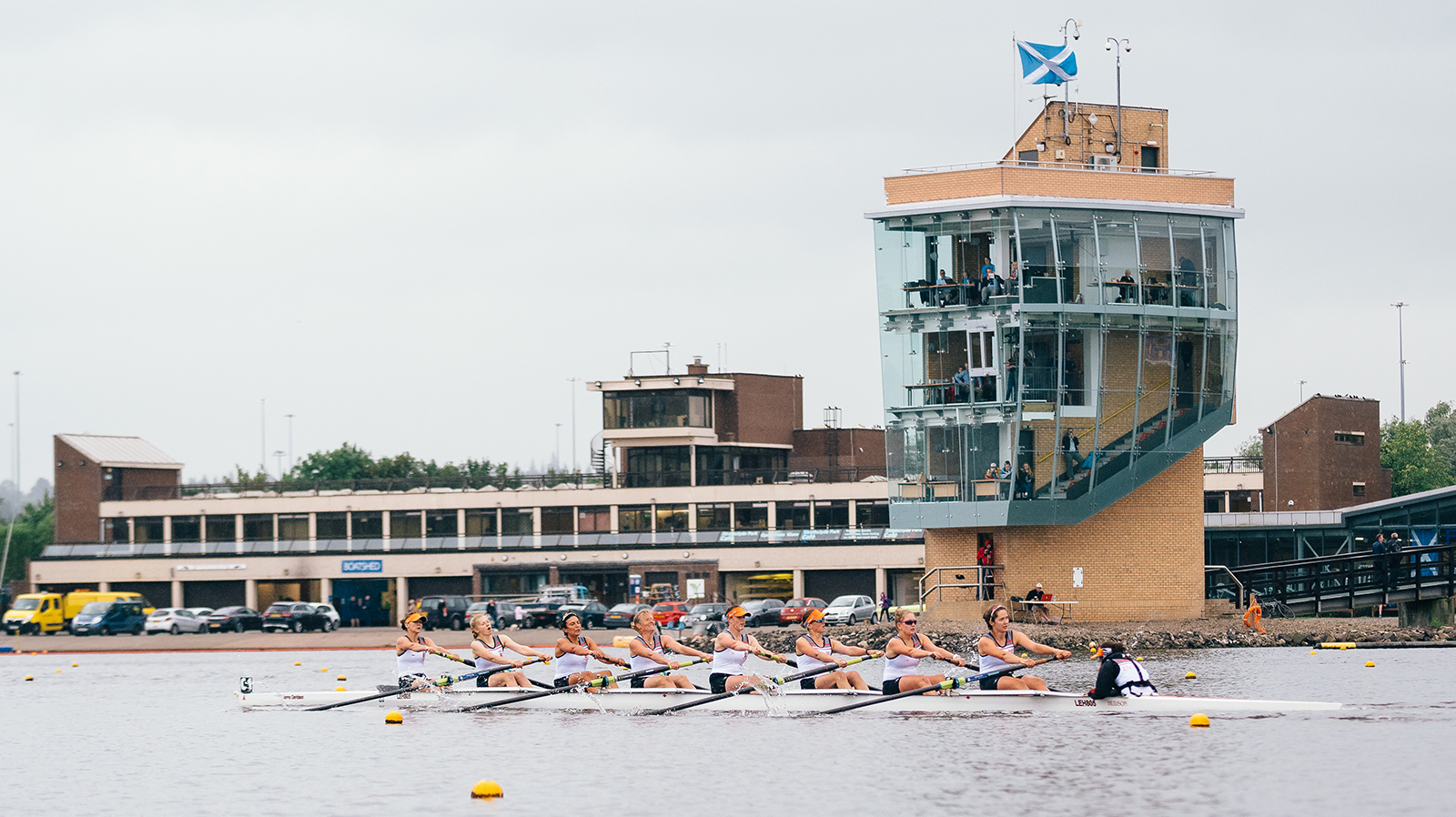 Hosts England won three of the four trophies on offer at the 2017 Home International Regatta in Strathclyde Country Park matching their achievement from last year's competition.
England won the senior men's, junior men's and junior women's trophies in a spectacular day of racing in Glasgow. Scotland were triumphant in the senior women's competition.
The hosts took gold in 21 of the 36 races during the day, accumulating 32 points in the senior men's trophy – seven more than nearest rivals Wales.
The senior women's trophy was a more even affair, with just two points separating winners Scotland and England and Ireland in second and third.
England took the honours in all but two of the junior races, with Ireland finishing runners up in both competitions.
Event Director Kate O'Sullivan said after the event: "It was a great day where we saw some outstanding races and the general mood was that the standard of competition has risen quite considerably.
"The athletes I spoke to all said how much they enjoyed the whole event despite the rain. They danced away the night at the banquet and had a ball.
"We must acknowledge the huge effort that all the volunteers from all four countries put in.  Four nations came together no only to renew rivalries on the water but to also renew friendships off the water."
Final standings
Senior men
England: 32, Wales: 25, Scotland: 24, Ireland: 20
Senior women
Scotland: 27, England: 26, Ireland: 25, Wales 15
Junior men
England: 26, Ireland: 18, Scotland: 15, Wales: 11
Junior women
England: 27, Ireland: 19, Scotland: 14, Wales: 10