Attracting club sponsorship: how Weybridge RC won backing from a global firm
Weybridge RC received sponsorship worth nearly £20,000 from global supply chain solutions company CHEP – an example of how big businesses are still interested in backing local sports clubs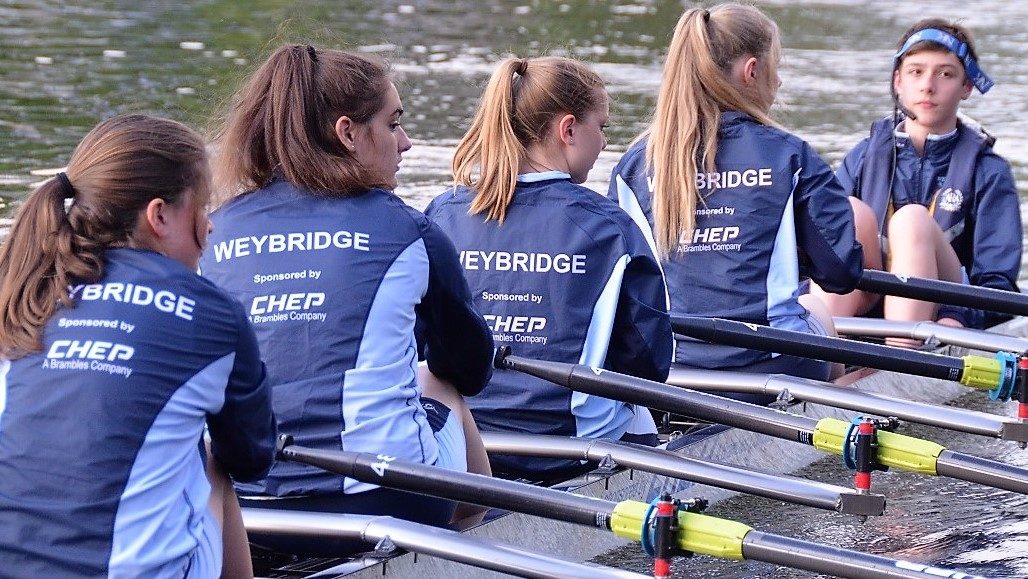 What can a rowing club offer a company with a bigger market capitalisation than Tesco? Well quite a lot, if Weybridge RC and CHEP are anything to go by.
The association with CHEP, a leading global supply-chain solutions company, has brought much needed sponsorship for Weybridge and offers a great example of how clubs can cultivate a symbiotic relationship with a local business, however big or small.
It all started when Weybridge RC invited local businesses along to a community regatta in 2014, and CHEP sent along a crew. They continued to take part in 2015 and in 2016 the President of CHEP Europe, Michael Pooley, joined in and one of their crews won the event.
Pooley became keen to support Weybridge RC more and sponsorship of £18,600 followed, as part of CHEP's ongoing 'better communities' initiatives.
"I think we caught their imagination," reflected Rachel Kornberg, Weybridge RC club captain.
"They liked that we take everyone who walks through the door so not just people aiming for Henley Women's – not just the elite."
Speaking about the sponsorship, CHEP rower Tim Hibberd, said: "It was suggested that buying a new junior coxed quad with blades would really help the club. We also included CHEP-branded splash jackets for club members to wear for publicity purposes."
The branded splash jackets are proving a hit with Kornberg saying, "We can offer them greater visibility with the kit and people at the club are already talking about it."
"They liked that we take everyone who walks through the door"
Meanwhile the juniors are thrilled to have a new boat. Kornberg added: "Our smallest juniors have been using an 85kg, 35-year old boat so this boat means that they will be able to compete on a level playing field with the other juniors."
The juniors are also part of CHEP's long term business strategy with the company hoping that some will return to Weybridge after university with a view to having a career at CHEP. Quick off the mark, one junior has already sent off their CV.
So how can your club benefit from this kind of sponsorship?
According to Phil Hornsey, Director of Membership & Rowing Community at British Rowing, big businesses like CHEP are more interested than ever in supporting local organisations.
"Having a visible and positive connection to the local community is something that's becoming increasingly important to businesses, both big and small," he said. "A lot of larger organisations have funding set aside specifically for this purpose and are actively looking for local partners with small but interesting projects to sponsor, and staff dedicated to finding and supporting them.
"As Weybridge demonstrates, it's important to be prepared to cultivate relationships with companies over a period of time, and to be creative with ideas on how you can work together. But certainly don't be afraid to approach them. Rowing clubs are unique communities with an awful lot to offer, and your local business could well consider you the perfect partner."
This Friday the CHEP crews will be aiming to defend their title at the Weybridge community regatta.
Pooley said: "We are very proud of our contribution to Weybridge Rowing Club and our community and will continue participating in their activities, especially in the next regatta!"
The 2017 Weybridge Community Regatta is on Friday 28 July. Find out more at weybridgecommunityregatta.co.uk
For more information, visit www.chep.com