#WSW2017: Olympians Greves and Flood to row with juniors in Henley Royal Regatta qualifying
Olympic silver medallists Katie Greves and Debbie Flood will row in qualifiers for the Princess Grace Challenge Cup with two J15 rowers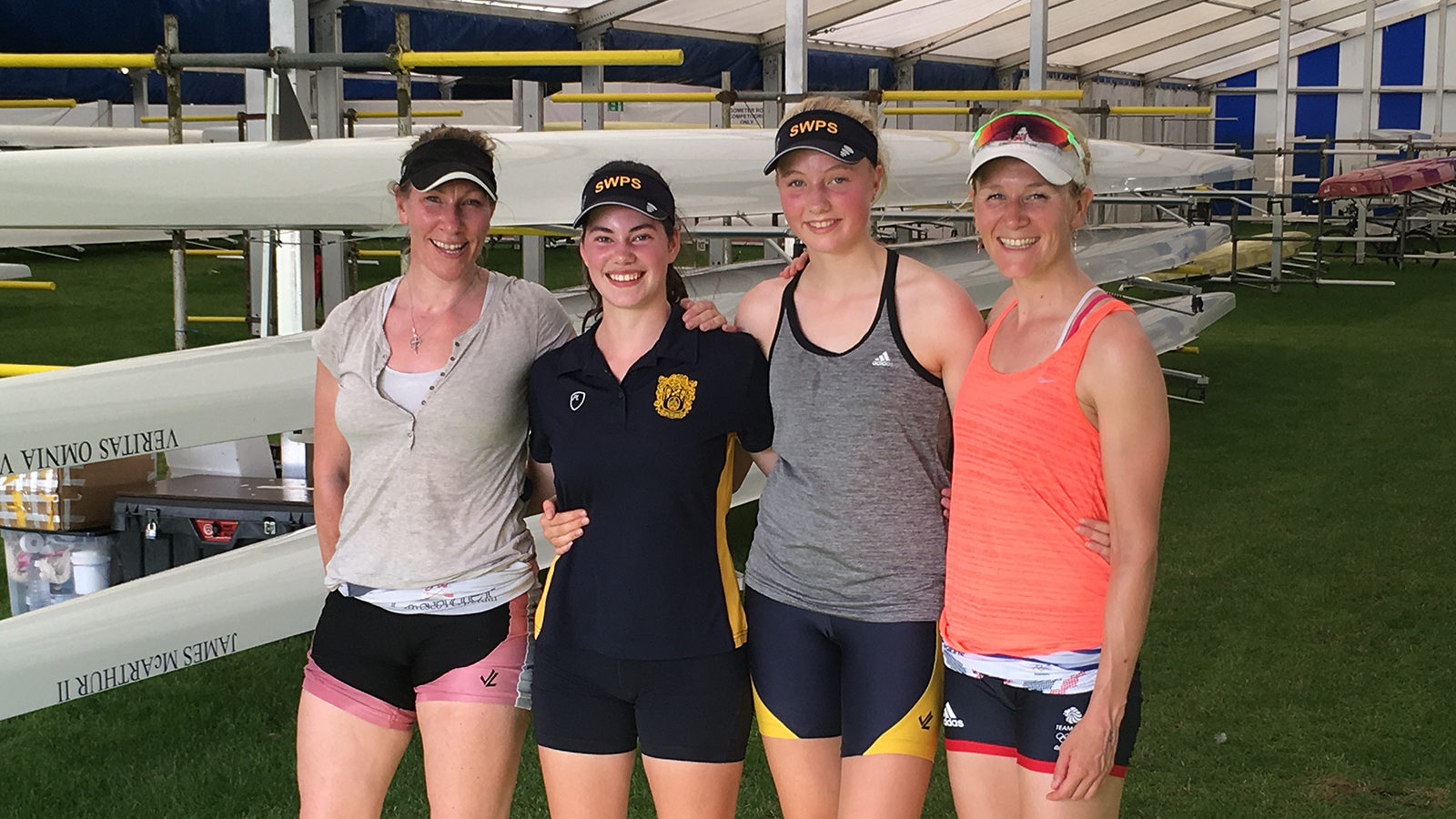 Olympic silver medallists Katie Greves and Debbie Flood will aim to inspire the next generation of female rowers at Henley Royal Regatta, taking to the water with two junior athletes in the qualifying races for the Princess Grace Challenge Cup.
The duo, who boast three Olympic and five World Championship medals between them, will row with a pair of J15 rowers from Sir William Perkins's School in Chertsey in the open quadruple scull race on Friday.
Alexandra Hawkes and Emma Falkentoft Hansen are coached by former GB Rowing Team athlete and Leander vice-captain Chris Boddy – fiancé to Greves – and they are the lucky students set to race with the retired Olympians.
"There's always the odd feel-good story at Henley but because it's such a high profile event you get little of this kind of thing happening," Boddy said.
"I really feel that people who are top athletes have a responsibility to inspire the youth of the day. It's easy to think you're doing that via social media, but putting it into practice and inspiring kids with your actions is what actually makes a difference.
"I'm lucky that I know Debbie and Katie well, how generous they are as people, and that they've really bought into this project. If other top athletes can see the lead that Katie and Debbie have taken and realise that it does make a difference, then it'll be even more worth it.  So much more than just giving the two girls from my school an amazing experience."
>>> #WSW2017: Alice Baatz charts her rise from World Class Start to international racing
Since hanging up his oar in 2016, Boddy has been coaching rowing at Sir William Perkins's. He admits this project at Henley Royal has enthused him as much as his athletes.  The crew, who race as Sir William Perkins's School and Wallingford Rowing Club, head down the track at 4:47pm on Friday.
Flood, who works for the charity Christians in Sport, and Greves, a teacher at St Edward's School in Oxford, have trained with the girls this week ahead of Friday's racing and Boddy is confident these few days will be a memory that lasts a lifetime.
"They've been getting more and more enthused by the sport throughout the season and this is another exciting experience for them," he said. "Whether they go on to row for a few more years, or get Olympic medals of their own, this will be something they never forget. The look on their faces when I told them what was happening this week was just amazing.  We've had some great support from Tideway Scullers loaning us a boat, and a lot of people on the towpath are talking about how special a project this is.
"There's no expectation or pressure on them to qualify. They're just going to have a great time rowing around for a few days and it'll give them a taste of Henley they never forget. Hopefully they'll want to keep going back, as there's nowhere better in the world to race."