London Marathon the next challenge for Helen Glover and Heather Stanning
Helen Glover and Heather Stanning will run the London Marathon this weekend, as well as being the official starters of the Para Athletics Marathon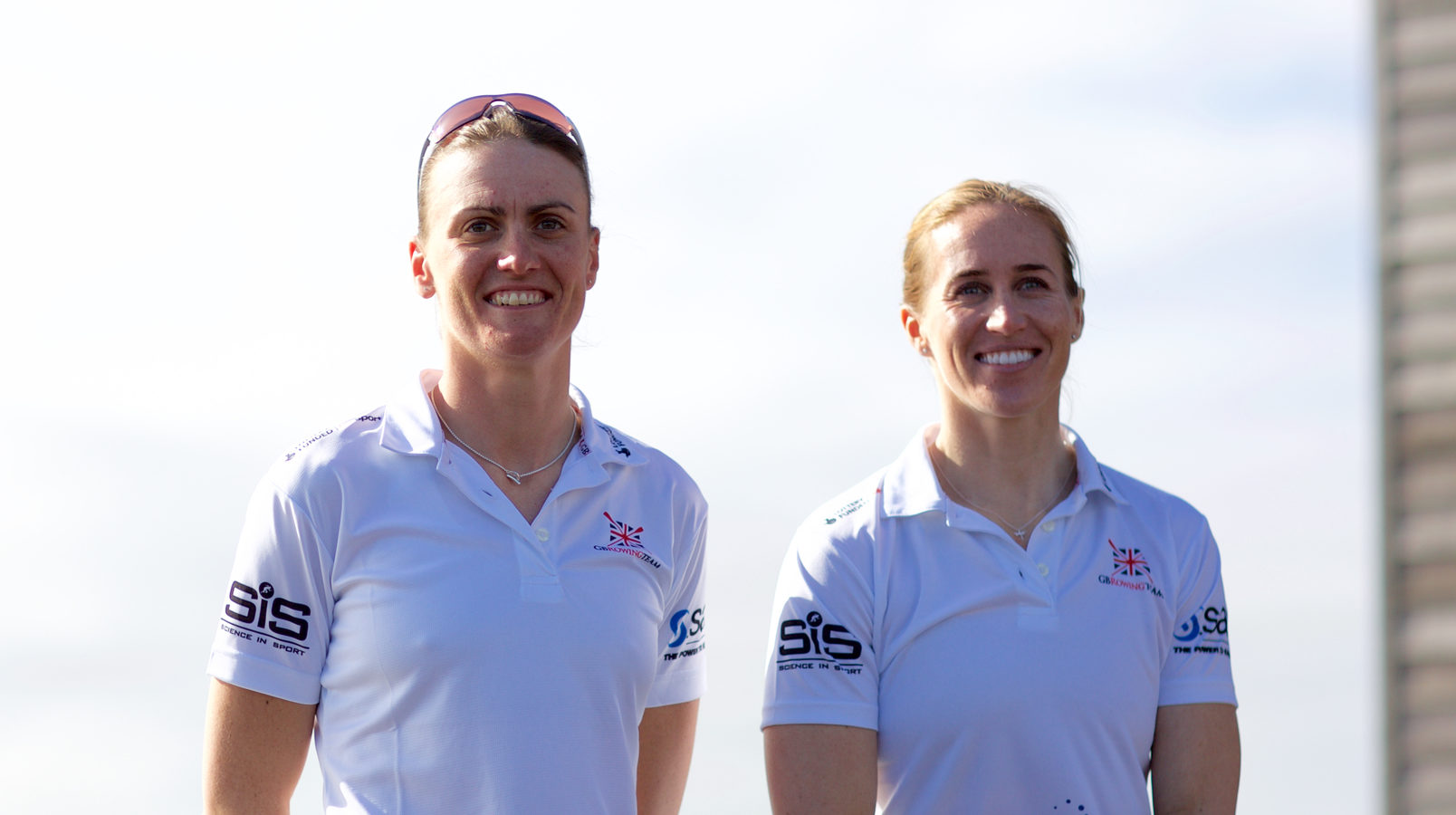 They've conquered the water, now Helen Glover and Heather Stanning are set to conquer the 26.2 miles of the London Marathon course on Sunday.
The pair will be on the start line in Greenwich this weekend, raising money for their respective charities – Heather for the Royal British Legion Industries, and Helen for the Brain and Spine Foundation – as well as performing a special role before the race starts.
Glover and Stanning will join the Duke and Duchess of Cambridge and Prince Harry as the official event starters. The royals will press the button to start the elite marathon, while the rowing royalty will start the World Para Athletics Marathon World Cup races before heading down to join the thousands of runners aiming to complete the course.
"I am very keen to support military charities, and Royal British Legion Industries have been around for nearly 100 years getting Armed Forces personnel back into work," Stanning says on her fundraising page.
"Many of the people Royal British Legion Industries (RBLI) support are ex-servicemen and women who have struggled after leaving the Forces and fallen out of work, the community and have lost their way and identity. Some Veterans struggle so much; with homelessness, substance abuse or emotional breakdown. I don't believe they should be left to struggle alone!"
In Rio, Glover and Stanning extended their unbeaten run to 39 races, winning their second Olympic gold medal in the process. Stanning retired from international rowing in November to focus on her career in the British Army.
Taking a break from rowing since Rio, Glover ensured she wasn't off the water on trials weekend, completing an epic kayak race from Devizes to Westminster with husband Steve Backshall.
Click here to visit Stanning's fundraising page, and click here for Helen's.