Jürgen Grobler honoured with Lifetime Achievement Award at the BT Sports Industry Awards
Jurgen Grobler has overseen eight Olympic gold medal-winning British boats since 1992 – coaching at least one champion at the last seven Olympic Games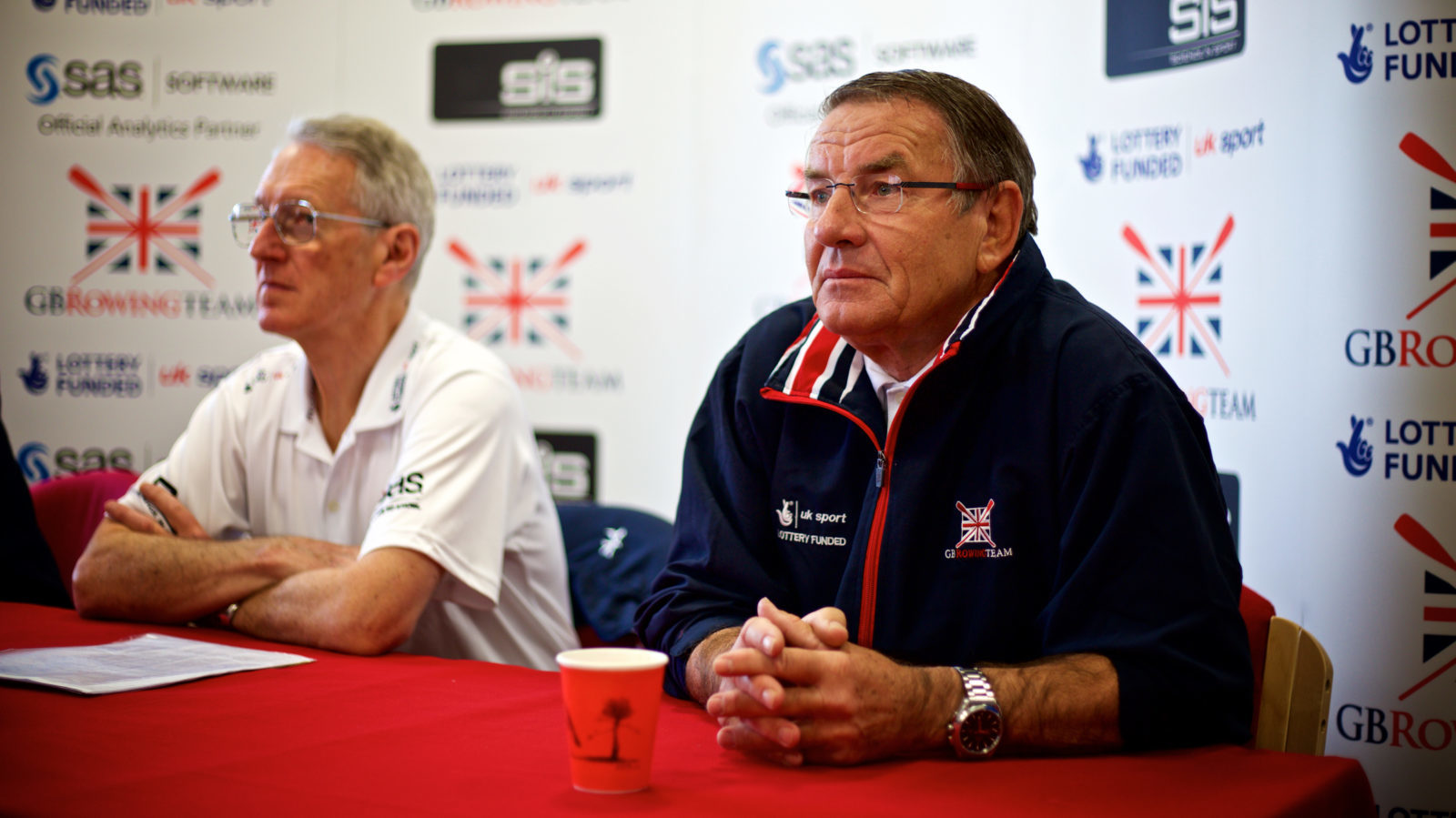 Legendary British rowing coach Jürgen Grobler has been awarded a Lifetime Achievement Award at the BT Sports Industry Awards.
Two of the athletes who have thrived under Grobler's tutelage – Sir Steve Redgrave and Mohamed Sbihi – were on hand to surprise the 70-year-old German with the award at the event in Battersea, London.
Grobler has been recognised for his dedication to developing gold medal-winning British rowers. His golden streak at Olympic Games stretches back to 1992 – coaching at least one victorious boat in each of the past seven Games.
Redgrave represents the start of Grobler's era in Britain, with the coach helping Sir Steve win three of his five gold medals between 1992 and 2000. His win, alongside Sir Matthew Pinsent, Tim Foster and James Cracknell, was the start of Great Britain's five successive men's four gold medals – a run that Sbihi helped to continue at Rio 2016.
"He truly is one of the greatest coaches in British Olympic history – in any sport"
Grobler oversaw two golden boats in Rio, co-coaching the victorious men's eight with Christian Felkel. In total, he has coached eight Olympic gold medal boats and 19 World Rowing Championship medallists during his time in Britain.
Sir David Tanner, Performance Director at British Rowing, said: "I have worked closely day-by-day with Jürgen for the past 25 years which has been both energising and great. With his ability to coach experienced rowers to be the best and also to transform talented youngsters into Olympic champions time after time, Jürgen is the envy of coaches around the world.
"He truly is one of the greatest coaches in British Olympic history – in any sport – and now with his sights set on Tokyo 2020 his drive and ambition burn as strongly as ever."
Redgrave added: "His desire to win and seek exceptional performance is matched by his no nonsense approach.  No word is wasted but each of them golden.
"He has been at the forefront of continued global success for British Rowing, delivering medals at every single Olympics since 1992 and becoming nothing less than a legend.
"He has been so much more than just a coach to me, more than a coach to so many of us at British Rowing.  Since 1992 this man laid out the foundations for exceptional performance in not just his sport but a blue print for others to follow."