Marjon University students go wild for new coastal rowing club
Marjon University joins forces with Mayflower Offshore RC to give students the chance to experience coastal rowing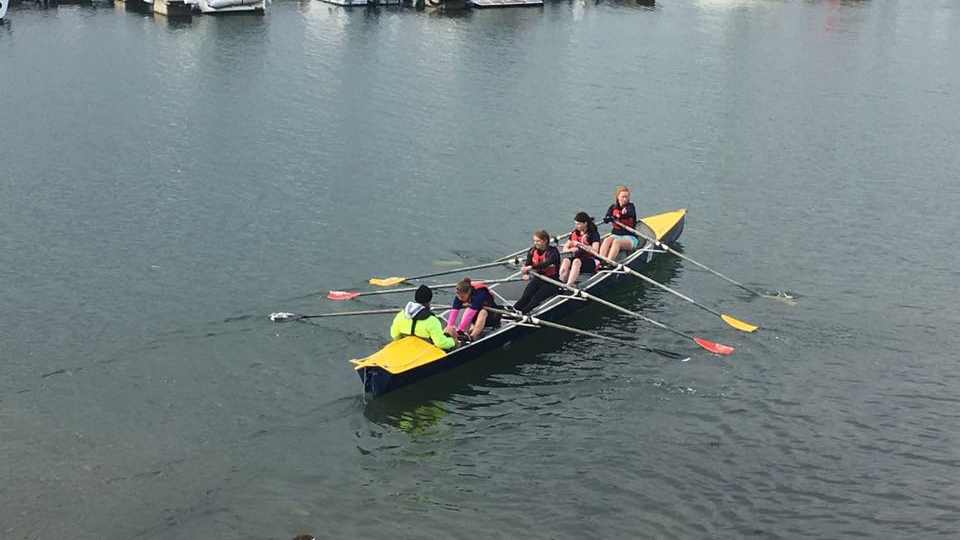 Coastal rowing in Devon has received a boost with the creation of a new team at the University of St Mark & St John (Marjon), in collaboration with the Mayflower Offshore Rowing Club.
Sixteen Marjon students attended a learn to row course in Plymouth Sound in the autumn of 2016, twice as many as initially anticipated, with some of them competing in a coastal rowing regatta before Christmas.
All bar one of the team are female, with one student also undertaking a level two session coach qualification to ensure the sustainability of the club in years to come.
Linking with the Mayflower Offshore RC has meant that experienced coastal rowing coaches have been supporting the students in the introductory sessions, which were supported by Sportivate funding from Active Devon.
"It's brilliant to see young people committed to rowing."
Jeff Hammond, president and coach of the Mayflower Offshore RC, said: "This link has provided a welcome injection of youth into our club; it's brilliant to see young people committed to rowing. The next plan will be to get a new coastal boat to ensure everyone can get on the water."
British Rowing area participation manager Rhiannon Bailey, added: "Linking to a community club has meant that the students have benefitted from experienced coaches. Coastal Rowing is very popular in the South West and it seems to be a popular choice with the students who wanted to try something a little different."
Find out more about coastal rowing in Plymouth, and about the Mayflower Offshore RC, on the club website at mayfloweroffshorerowingclub.org