Obituary: Ian Fisher (1946-2017)
Former FISA umpire and British Rowing Competition Committee chairman Ian Fisher died on 27 January, aged 70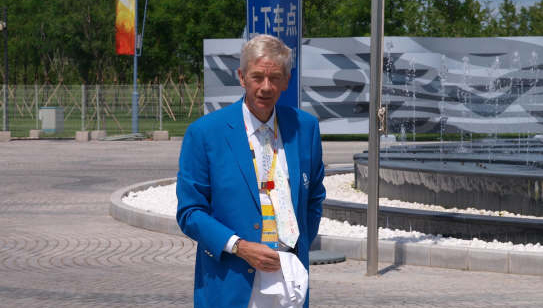 It is with great sadness that British Rowing learned of the death of former FISA umpire and Competition Committee chairman Ian Fisher, who passed away at the age of 70 on 27 January.
Ian was a well-known face in the rowing community around the country, especially in his native north-west, and was a respected international umpire. He held a FISA licence from 1989 to 2011, sitting on the jury at the 2001 and 2006 World Championships and being selected as Great Britain's umpire for the Beijing 2008 Olympic Games.
A former chairman of British Rowing's Competition Committee, Ian also sat on the Rules Committee and the Regional Umpire's Commission, among others, and was awarded the Medal of Honour in 2008.
A member of Runcorn RC and Liverpool Victoria RC, Ian will be greatly missed by all those who knew him.
A service of remembrance and celebration is to take place at St Michael's Church, Blundellsands at 1.30pm on Friday, 10 February. After the service, members of the rowing community who knew Ian will be welcome to join the family for refreshments at the Waterloo Rugby Club.
The Church of St Michael is on Dowhills Road, Blundellsands, Merseyside, L23 8SP, at the corner of St Michael's Road and Dowhills Road.  There is plenty of parking space in the streets near the church, and at the rugby club.
A full obituary will appear in the March edition of Rowing & Regatta magazine.