Should your diet change as you get older?
Jacqueline Birtwisle advises on nutrition for older rowers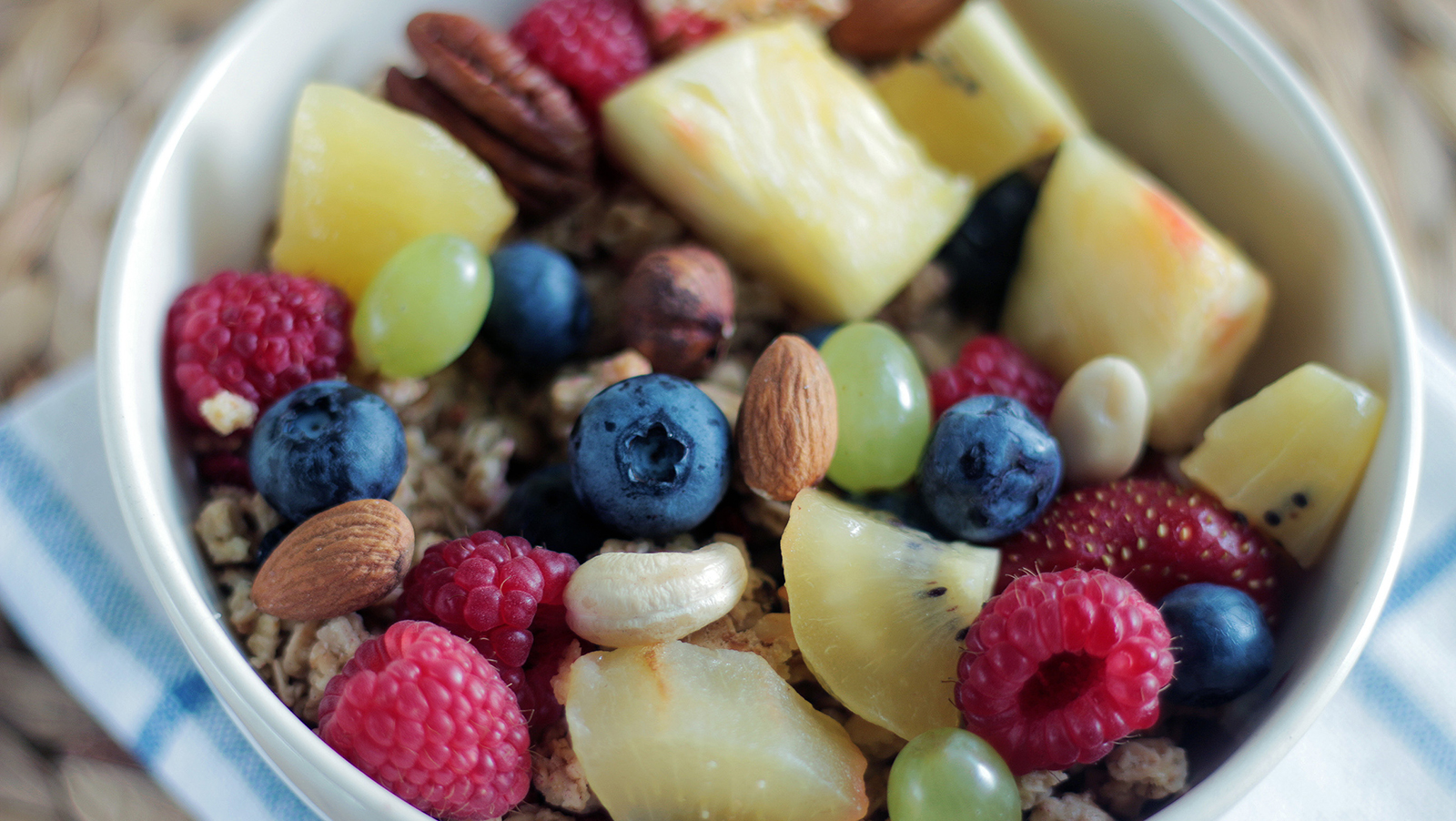 Marcus Bevan rows with Maidenhead Rowing Club's veterans. He has turned 60 and would like to know if there are any age-related changes to consider with his diet?
Marcus's typical weekday
07.30 Bran flakes/muesli with milk. Mug of tea
10.00 Mug of tea with semi-skimmed milk
12.00 Large bowl of vegetable soup
12.30 Tea with a chocolate snack
15.00 Mug of tea
17.00 Another mug of tea
18.30 12k row on the water or ergo
21.00 Rice with fried chicken or white pasta and bolognese, plus vegetables or salad
21.30 Large piece of cake with large glass of wine
23.00 Glass of water
Jacqueline's analysis
Based on the your typical weekday and weekend diets, you are eating the right amount of calories to keep your weight stable and are just about getting enough nutrients.
Your BMI appears to be normal, which is important. However on the weekday provided, nearly 50 per cent of your calories consumed are coming from foods that are calorie-rich but nutrient-poor i.e. chocolate, cake, biscuits and (arguably) wine. Low in protein, vitamins and Omega-3 fatty acids, these are all nutrients that an older athlete should aim to maximise through diet.
Jacqueline's suggestions
I would argue that to really slow down natural muscle wasting and fat accumulation through age, you need to think about diet as well as exercise.
Looking at the limited evidence, a phenomenon called 'anabolic resistance with advancing age' is mentioned. This means that mature athletes have to think about timing, the amount and possibly the type of protein even more than their younger counterparts, as ageing muscles respond differently to fuel.
Protein-rich foods need to be spread over at least three meals, which could translate as a medium breakfast, medium lunch and medium evening meal with a protein-rich snack after resistance training.
Assuming that your requirements are 1.5g protein for every gram of body weight, then the 140g protein each day spread over three meals and two snacks might look like the figures in the table below.
| Meal | Protein aim | Your diary results |
| --- | --- | --- |
| Breakfast | 30 grams | 20 grams |
| Lunch | 30 grams | 15 grams |
| Evening meal | 40 grams | 50 grams |
| Snack | 30 grams | 5 grams |
Meal :

Breakfast

Protein aim :

30 grams

Your diary results:

20 grams
Meal :

Lunch

Protein aim :

30 grams

Your diary results:

15 grams
Meal :

Evening meal

Protein aim :

40 grams

Your diary results:

50 grams
Meal :

Snack

Protein aim :

30 grams

Your diary results:

5 grams
Think eggs on toast, a salmon and cream cheese bagel, chicken and avocado sandwich, a jacket potato with cheese and beans, cheese, grapes and oatcakes, milk and fruit smoothies rather than reaching for the chocolate bars and biscuits – high carbs but low in protein.