GB rowing's press officer, Caroline Searle, wins prestigious sports journalism award
Caroline Searle becomes the first woman to win the Doug Gardner Award for Services to Sports Journalism in its 27-year history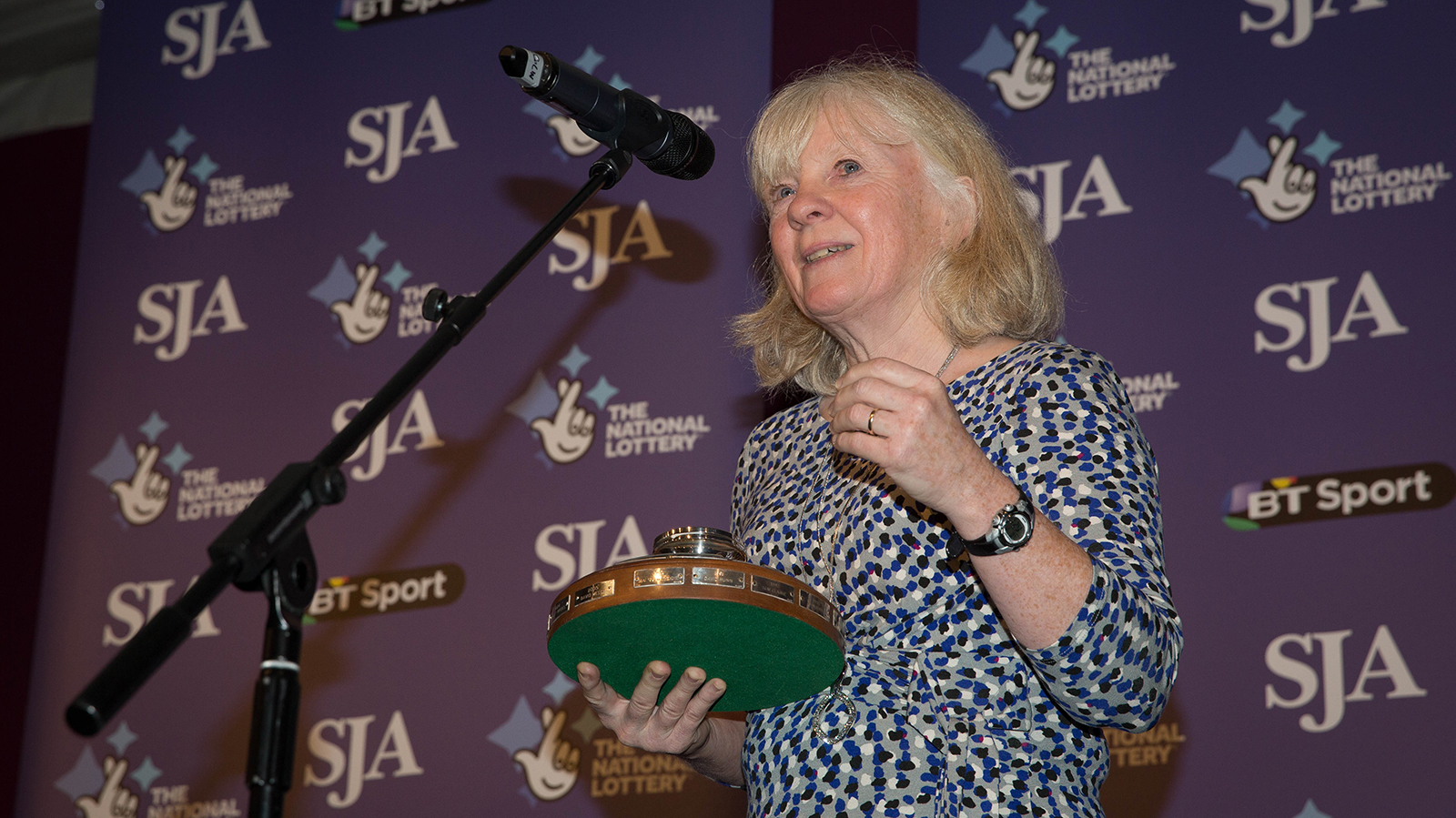 Caroline Searle, press officer for the GB Rowing Team for the past 15 years, picked up a prestigious honour at the national Sports Journalists' Association Awards on 15 December.
Searle, who has handled the communications portfolio for performance rowing during her tenure inthe sport, was awarded the Doug Gardner Award for Services to Sports Journalism, becoming the first female to receive the honour in its 27-year history.
She has worked in the Team GB setup at seven Olympic Games as well as multiple Paralympic and Commonwealth Games, while also supporting GB's elite rower and building the profile of the sport beyond the traditional heartland of openweight men's rowing.
"I was totally shocked to receive such a prestigious award," said Searle. "Last year's winner was Sir Michael Parkinson, which makes it doubly humbling really.
"It was fabulous to be recognised in a room packed with great journalists and athletes from so many sports that I have enjoyed working with over the decades."
Andy Parkinson, CEO of British Rowing, commented on her award: "Caroline has been a loyal servant to rowing. She has developed, managed and grown the team's media profile not only during the biggest sporting events and moments but across the racing and training seasons, over the past 15 years. It is great to see the SJA recognise Caroline for her media expertise and passion for sport, and in particular, for her unwavering commitment to rowing."
The award comes as British Rowing and Searle's agency, Matchtight Ltd, have brought to a close their current association. Searle will step away from the press officer role at the end of March 2017, having overseen another successful Olympic and Paralympic cycle and transitioned the team into the Tokyo 2020 cycle.
Sir David Tanner, British Rowing's performance director, said: "Caroline has been an outstanding press officer for the GB Rowing Team since the Sydney Olympics in 2000. I first knew her as the BOA's head of press and media for the Seoul and Barcelona Olympic cycles and she has brought that experience and her contacts and breadth of knowledge to rowing, greatly to our benefit.
"It has been a great personal pleasure to work with Caroline for the past 15 years and she will be much missed. Her professionalism and dedication to British Rowing has seen the sport's stature grow in the national media landscape. Her tenure has coincided with a golden generation of Olympic and Paralympic rowers, many of who are now household names thanks to the squad's media profile."
British Rowing, the rowing community and sports fans thank Caroline and Matchtight for their fantastic work over the years and their role in the success of the sport in the UK