British and World records broken at BRIC 2016
World and British records fell at an all-action BRIC 2016 – find out who set the new times here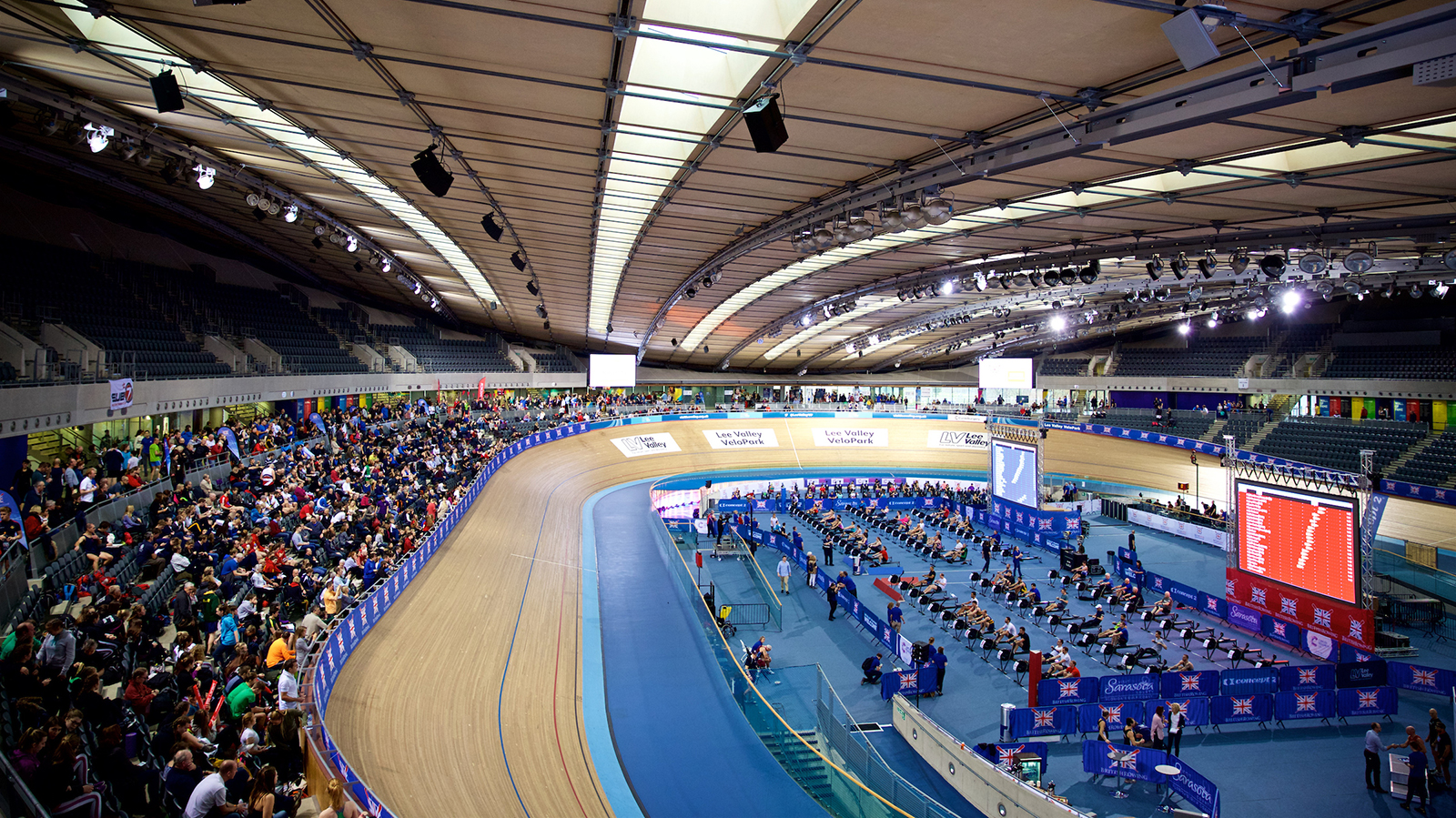 Now the dust has settled on our biggest Indoor Championships to date, the full results sheets have been finalised and have confirmed a number of records were set at the big event in the Lee Valley VeloPark on 10 December.
Seven British records were set in the velodrome, with two of them also seeing a British athlete breaking a world indoor record.
Scott Jones set a time of 3:47.4 in the 1km adaptive arms and shoulder event to knock half a second off the previous world best. Michael Bessent also recorded a world best time in the Year 10 500m, with a time of 1:24.0.
Marjorie Roome was the only other rower to set a British record in an event longer than 500m. Roome stopped the clock at 7:57.0 in the 2km 65-69 age group openweight race, before going on to compete in a sprint event in the afternoon.
In the 500m races, four British records were broken in four different age ranges. Phil Clapp (19-29 years) stopped the clock at 1:14.7 to set a new British best time, while Rob Smith (40-49) was less than a second behind at 1:15.4.
Andy Lett (50-54) recorded a time of 1:27.0 in the men's lightweight race and Mike Hurley (80-84) finished in 1:44.2.