Obituary – Richard Ayling
Martin Cross pays tribute to a legend in the sport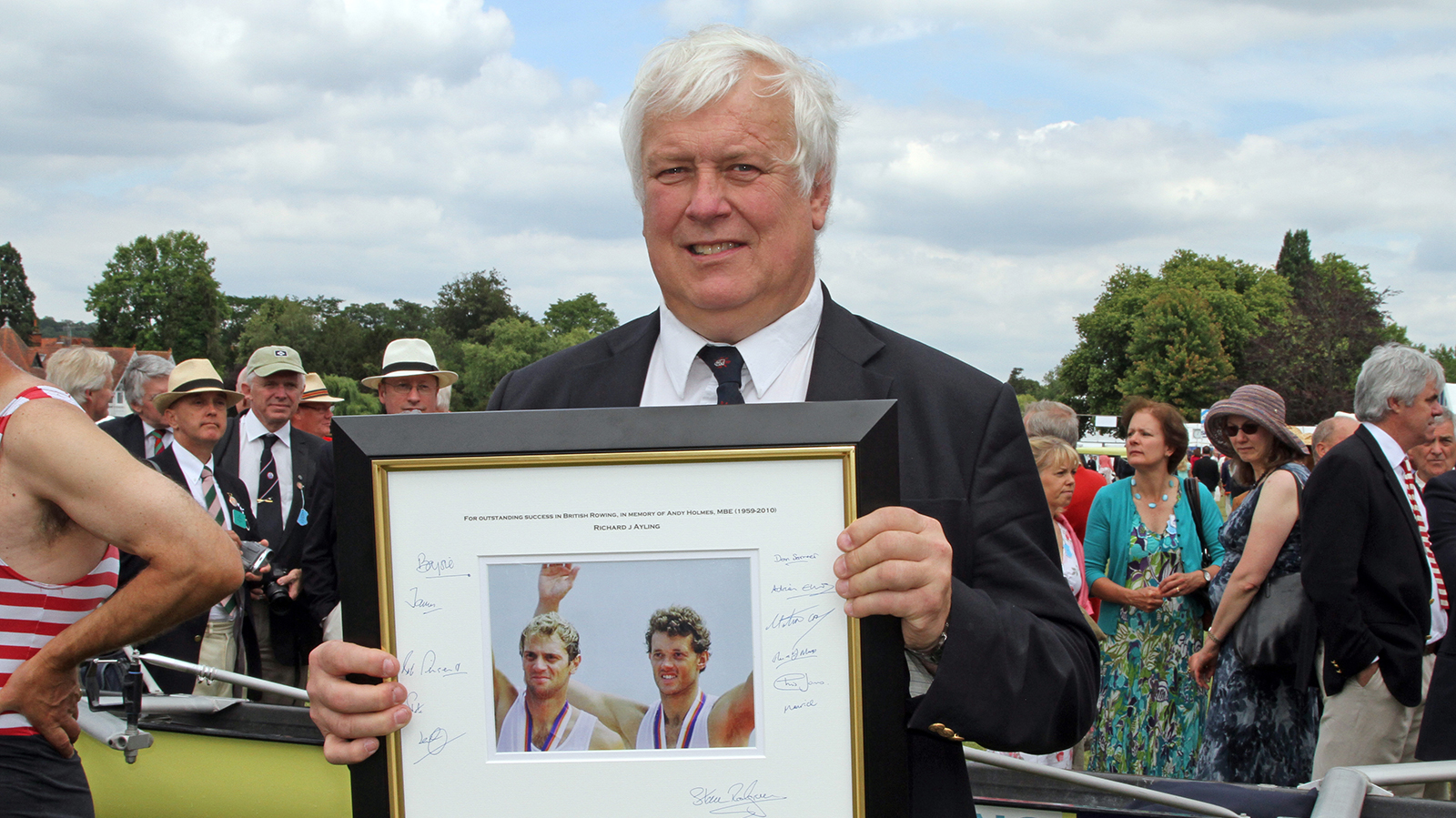 If I had three words to describe Richard Ayling who died on 1 November from heart failure at the age of 64 they would be: passion, commitment and fun.
He was a giant of a man, who loved, just loved, the sport – every bit of it. He always wore his heart on his sleeve. And his laughter – Richard could take a joke as well as dish them out – was raucous. His life touched so many who helped make our sport great. But it would be typical of 'Lurch' – his '70s nickname given to him by his crewmates in Bob Janousek's British squad – to give credit to others. Make no mistake though; British rowing owes a debt to Richard Ayling.
The briefest list that follows only really scratches the surface of his impact. As a top international rower, he was in the British eight that won the Grand in 1975. He narrowly missed a medal in the coxed four that year at the Worlds. At the Montreal Olympics, Richard raced in the coxless four. In between training sessions he worked for the family business and crafted the wooden blades that, back then, most of the world used to race with. Later Richard moved into making boats. Redgrave, Holmes, Pinsent, Cracknell were just some of the names that won Olympic gold in Aylings shells.
That might be enough for most people but not for Richard. In 1978 he started to coach. Armed with the experience of Janousek's programme and a knowledge of how the top German crews then trained he developed a generation of international stars.
From his beloved Kingston RC, he took a club crew to the 1979 World Championships. Two years later his boat, that included Andy Holmes, not only made the final but gave the 'unbeatable' East Germans a huge shock by leading them right through to the final part of the race. This feat, and their Henley win in the same year, was acknowledged in 2011, when Sir Steve Redgrave rowed down the course in Holmes' seat and later presented Richard a memento of that unforgettable achievement. He continued to coach internationally through to 1986 and until recently was still an active coach to club, university and school students up and down the Thames.
As the editor of 'Rowing – the independent magazine for enthusiasts everywhere', he gave me my first break in sports journalism. He loved cars, with an impressive collection of models in his house. And it was at home that Richard fulfilled his most important role: a devoted family man. He is survived by his wife Astrid, herself an international oarswoman, and their children Roxy, Kristina and Alex.
Words by Martin Cross
Funeral Arrangements
Friends are invited to join the family for Richard's funeral which will now take place on 23rd November from 11:30 (previously advertised as 11.00) at Holy Trinity Church in Claygate where Richard was a chorister. The cremation will be a private family affair at Kingston Crematorium and friends are invited to Kingston Rowing Club from 12:30 after the church ceremony. The family will arrive at KRC after the cremation at about 14:00.
A large turnout is expected which may create parking problems at KRC. Please plan to park at Sainsbury's or in another town centre car park and walk along the towpath.
Roxy Ayling will be preparing a series of 'memory boards' with pictures so please send her quotes and any pictures you might have which you wish to add to the display to [email protected] by Tuesday 15th.