Sir Steve Redgrave opens new Lea Rowing Club
On Saturday 10 September, Sir Steve Redgrave, five times Olympic gold medalist, officially opened the new Lea Rowing Club boathouse in East London.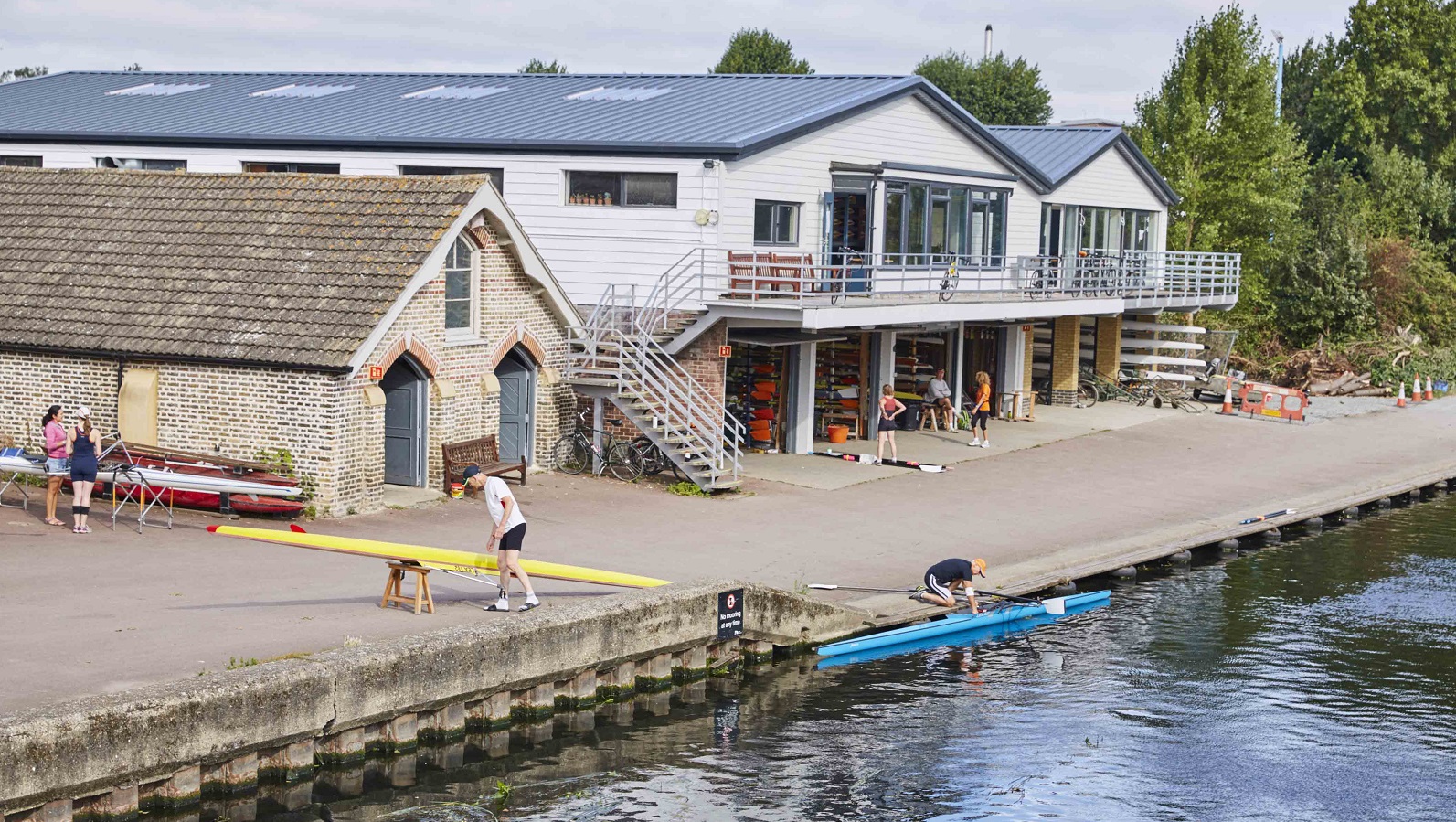 Donor funding of £770,000 – plus more than £400,000 from members and friends of the Club – has allowed the boathouse to double in capacity, and will support an increase in its membership up to 600 over the next five years. This new facility includes a boathouse for junior and recreational rowers. It will also see the Club launch an 'adaptive rowing' programme for people with disabilities, one of only four London clubs offering such a service
"We owe a huge debt of gratitude to all the funders without whom this would not be possible." Richard Ellis, Lea Rowing Club Captain
Sir Steve, who rowed at a Lea Regatta as a boy, said: "It is great to see grassroots sport thriving at The Lea Rowing Club and I am delighted to be opening the new Jimmy O'Neill* Boathouse. This will particularly help support the junior rowing section of the club, something very close to Jimmy's heart, having been responsible for coaching so many aspiring young Lea rowers over the years.
"I fully expect to see even more Lea crews out on the water and racing at regattas all over the country, representing Hackney and East London in their distinctive bright orange kit."
Lea Rowing Club Captain, Richard Ellis, said: "The GB Rowing team had inspiring success in the 2012 and 2016 Olympics and Paralympics. We now have a real grassroots legacy of the Olympics in East London to inspire future generations to take up the sport at all levels."
Andy Parkinson, CEO of British Rowing added: "We are proud to have supported Lea Rowing Club in the development of their new boathouse and it is fitting that it opens on the same weekend as our Paralympians take to the water in Rio. Our GB rowers are great ambassadors for the sport and are an inspiration to many. This new boathouse will allow lots more people in the local area to have the opportunity to get involved with our great sport."
Funding has kindly been provided by: Sport England, British Rowing, Mayor of London Sports Facilities Fund, administrated by the Football Foundation, London Marathon Charitable Trust, Youth Experience in Sport and Colgan Foundation.
In addition to the £770,000 donated by funders, members and friends of Lea Rowing Club raised more than £400,000 to support the site and its facilities.
The Lea Rowing Club is hugely successful, having produced rowers representing GB at the Olympics and at other major competitions, as well as scores of wins at Henley Royal Regatta over the years. Former member Maddy Badcott, from Holloway in London, was in the winning women's boat in the Oxford-Cambridge Boat race for the last two years.
There has been rowing on the river Lea since 1840s. The Club has a proud heritage with members aged 8 to 80 from the local community, all over London, and beyond.
It is not just about winning but about taking part in activities and the Club supports Sport England's three core strategic objectives: growing participation, sustaining participation and helping promising athletes to excel and achieve their best.
East London is one of British Rowing's three Key Strategic Areas identified as part of our 2013 to 2017 national plan for rowing. The Lea RC, one of the biggest rowing clubs in the UK, has been supported by British Rowing staff and investment alongside a range of other projects to help grow and diversify our sport in the five Paralympic and Olympic Boroughs. Developments in East London and Slough near Dorney lake form part of co-ordinated local and regional Legacy from London 2012.