Obituary – Beryl Crockford (previously Mitchell)
On Sunday, 11 September, Beryl Crockford (previously Mitchell) sadly passed away in Sydney following a bike accident on 26 August.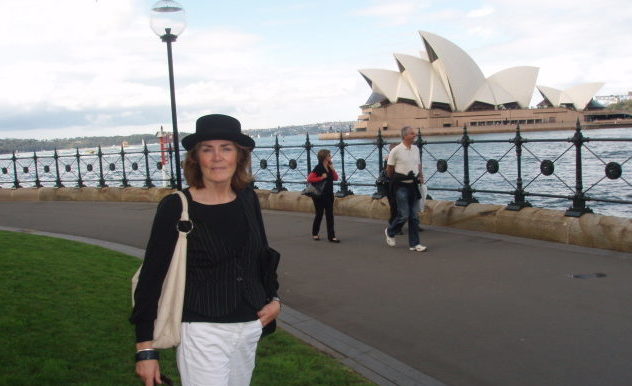 Annamarie Phelps, Chairman of British Rowing and Dame Di Ellis, former Chairman of British Rowing reflect on the first female superstar athlete of the modern era.
To the sport of rowing, Beryl Crockford was a trail blazer.
She started her rowing career in 1965 while at Gilliatt School, rowing from Barn Elms at Putney. After leaving school, Beryl joined St Georges Ladies Rowing Club with several of her school friends where she won a Home Country International medal and National Championships gold and silver medals before being selected to represent Great Britain.
In 1981, Beryl won Britain's first World Championship single scull medal in Munich before adding Britain's first Women's Lightweight double scull gold medal in 1985. Beryl is one of only a few British women to have won world medals at lightweight and heavyweight rowing. Beryl was also one of the first female members of Leander Club and competed in the first women's single scull invitation event at Henley Royal Regatta.
A remarkable sportswoman, Beryl represented Great Britain at three Olympic Games. At the 1976 Montreal Games she raced in the Coxless Pair alongside Linda Clark and took to the water in the Single Scull at the 1980 Moscow Games and 1984 Los Angeles Games.
Di Ellis, remembers Beryl: "The best way to describe Beryl is as an independent spirit whose enthusiasm, dynamic approach of no hurdle too high and, not least, always challenging, made her a joy to be with. She was an amazing athlete whose love of our sport and coaching young people has been an inspiration to so many."
Out of the boat, Beryl was an outstanding coach and inspired many girls and women to take their first stroke in the sport. Having started as a coach at Lady Eleanor Holles School in 1989, her enthusiasm, good coaching and sheer fun inspired a huge number of girls to rowing success right up until she left for Australia in 2002 where she continued to coach. She was instrumental in the careers of many elite level rowers and had success at coaching senior crews in both the UK and in Australia.
Beryl's energy and zest for life will be sorely missed but the legacy she leaves behind in women's rowing in Great Britain is clear to see, following the success of the GB women's rowing team at the Rio 2016 Olympic Games.
Beryl's funeral took place on Monday, 19 September at Palm Chapel, Macquarie Park Cemetery and Crematorium, Australia. Her ashes will be returned home to the UK where she will be finally laid to rest.
A memorial fund  has been set-up in her honour for those wishing to contribute: https://www.youcaring.com/duncan-crockford-649468