Adaptive rowing scheme success with Help for Heroes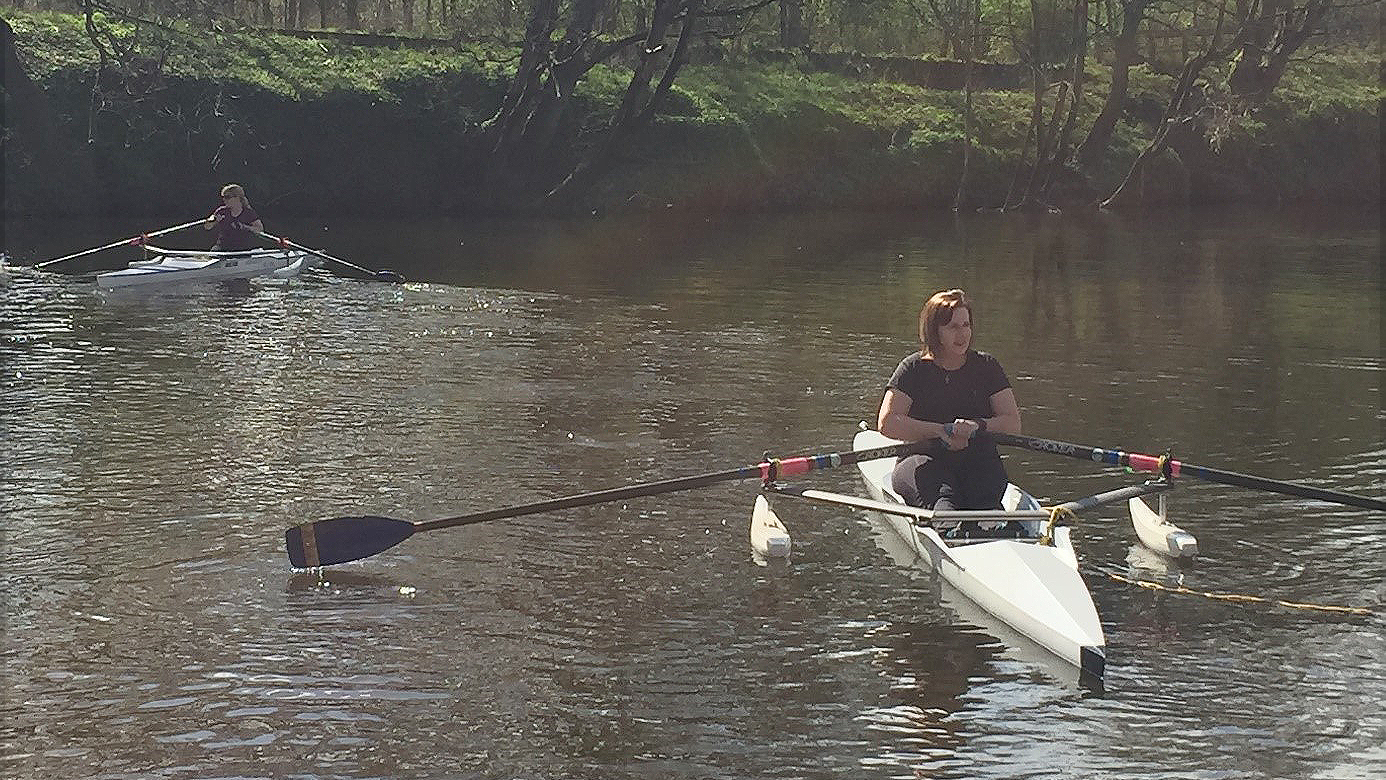 A new adaptive rowing programme for wounded service personnel has undergone a successful pilot phase in North Yorkshire. The innovative programme took place at the Help for Heroes Recovery Centre, Phoenix House, Catterick in collaboration with Durham Amateur Rowing Club and British Rowing.
Staff at the Recovery Centre have been eager to trial an adaptive, indoor rowing programme which could be incorporated into a long-term programme of sports recovery for wounded, injured and sick service personnel and veterans. Phoenix House provided participants with a safe and friendly environment to try indoor rowing for six weeks with the opportunity to transfer to the water for a further six week Learn to Row course at Durham Amateur RC.
Eight members of forces personnel, all with severe disabilities, took part in the pilot scheme in March and April, with coaching provided by James Searle, Rowability Project Officer at British Rowing; Hilary Conway, Help For Heroes and Debbie Connelly from Durham Amateur RC. The participants represented a wide age range from 25-60 years old and were all newcomers to the sport. Multiple exit pathways to the programme were explored with some participants continuing to further rehab rowing, others to performance rowing and in the case of 3 athletes, to trailing for the Invictus Games at which one athlete competed in Florida, USA in May.
Remarking on the success of the programme, James Searle, British Rowing Rowability Project Officer, said, "The sessions have been fantastic and have engaged new participants at all levels of the sport. This has gone on to encourage a whole new group of people into rowing, with people who would never have tried the sport progressing to competition within a short period of time."
Hilary Conway of Help for Heroes applauded the collaboration of the project members, "Throughout the project we have developed a great relationship with British Rowing and Durham Amateur Rowing Club.  We aim to build on the success of the project and deliver similar sessions in the future, alongside some introductory coaching awards, with our main aim being getting people out, or back out, on the water."
Following the pilot scheme a further 10+ athletes joined a waiting list for the next phase of the programme which kicked off in August. Once again, participants will have the chance to continue rowing at the end of this programme, which intends to act as a catalyst to lifelong participation in the sport post-discharge, by linking participants to local rowing clubs close to their resettlement area.
As the programme expands, clubs wishing to participate in the scheme can reap the benefits of working with a major charity, helping people with impairments try rowing and boosting membership through inclusive practices. To find out more, contact James Searle at: [email protected]