Obituary – Keith Osborne
Keith Osborne, Honorary Editor of the British Rowing Almanack for 50 years, from 1961 – 2010, sadly passed away on Monday, 4 July after a lifetime of adventure and service, especially to his beloved sport of rowing. Keith was 94 years old.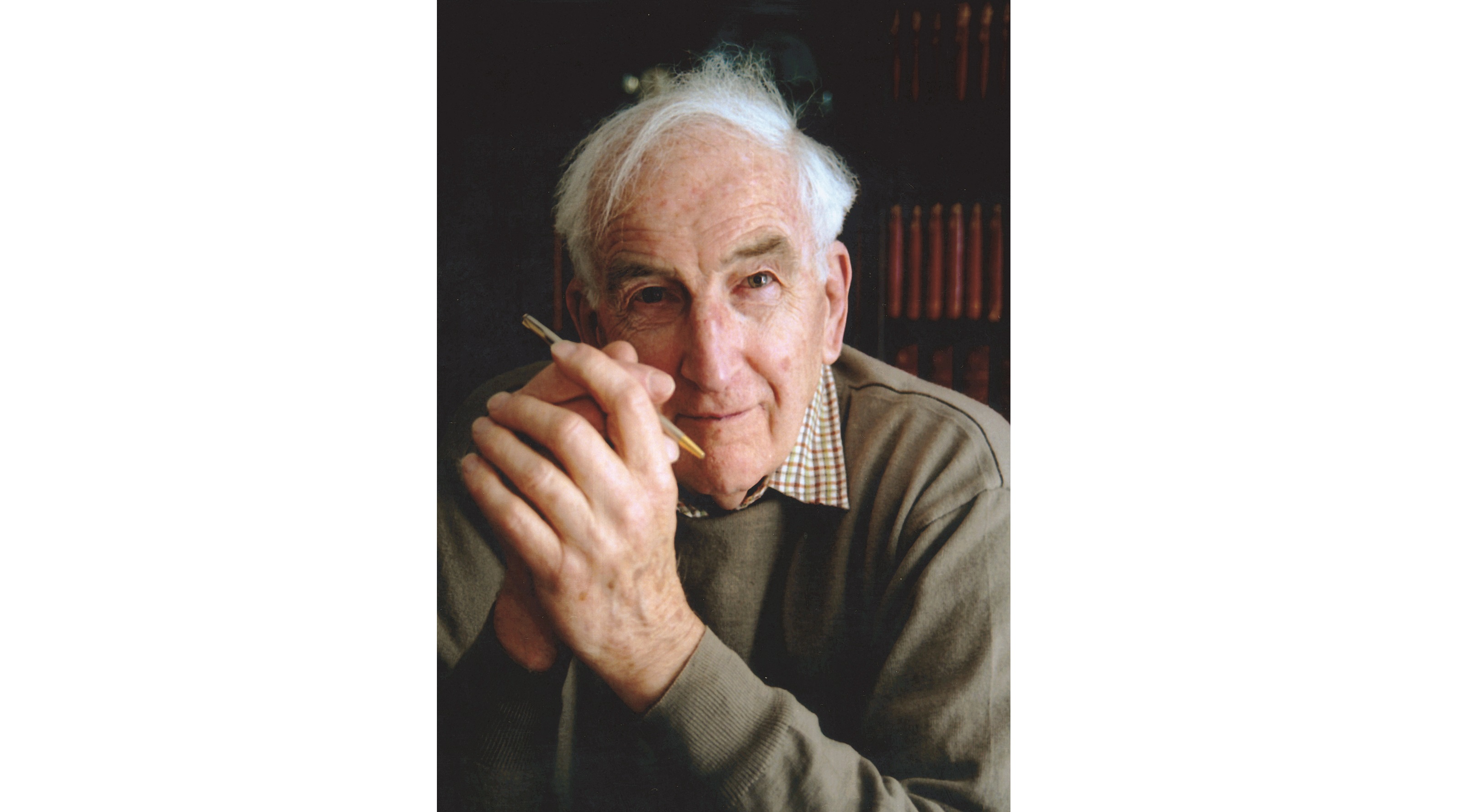 Those who knew him delighted in his stories and anecdotes of rowing and rowers. Keith's early years of rowing were at Tonbridge School. Following wartime service in the Home Guard and the 11th Hussars, he started working for Shell in 1947 and subsequently joined their rowing club Lensbury.  Two years later, he was stroke of Lensbury's winning Wyfold Cup crew, beating his future club Royal Chester in record time. A particularly remarkable achievement given that the boat was 20 years old and had to be plugged with chewing gum to keep it watertight each time the keel 'opened' in the heat!
As a rowing scribe he loved to put pen to paper with his stories featuring in the Surrey Comet series, the Daily Telegraph, the London Evening Standard, and the Encyclopaedia Britannica, amongst others. Keith also authored a number of books including Boat Racing in Britain 1715-1975, One Man Went to Row, and Berlin or Bust.
It would be impossible to over-estimate the thousands of hours spent by Keith in compiling the records for the British Rowing Almanack. There were frequently 'gaps' in the information received from clubs and regattas about the season's rowing, (before the days of computers and automatic data transfer), which Keith would painstakingly research and fill.  He would not hear of leaving out the records of clubs who had failed to supply information, as he always said, 'it's about the rowers, their achievements, and their chance to be recognised'.
Behind the scenes, Mary, Keith's wife, was the unsung assistant, supporting him on every publication and coping with his eternal optimism about timekeeping.
Keith was an immensely generous man, giving his time as a writer and journalist, a rowing coach, a volunteer contributing to activities and events at his club Royal Chester, and over the years introducing many people to the sport.  All this good work, and his achievement in recording both the very best, as well as the everyday happenings of the sport of rowing, will live on in the future, as will his unique contribution to our sport.
Funeral arrangements
His Funeral will take place on Thursday 14th July 2:15pm at St. Peters Church, Village Road, Waverton, Chester, CH3 7QN followed by commital at Chester Crematorium  Chapel, Blacon Avenue, Blacon, Chester, CH1 5BB.
Post funeral reception at Cheshire View, Plough Lane, Christleton, Chester, Cheshire, CH3 7PT.
No Flowers. Donations to: Royal Chester Rowing Club Trust, J F Boothman, 62 Woodlands Drive, Chester, CH2 3QL. Charity no. 326662. The Trust by Deed was established to assist young people in full time education realise their potential in rowing as a sport, whether at recreational or international level.
KRH Museum in Winchester, The King's Royal Hussars, Home Headquarters, Peninsular Barracks, Winchester SO23 8TS. Charity no. 1073038. The collection traces the history of The King's Royal Hussars and its predecessor regiments from their foundation in 1715 to the present day.
Enquiries to:
Dutton & Hallmark Funeral Directors, 80 Faulkner Street, Hoole, Chester, CH2 3BQ
Tel. 01244 310 966