GB rowers among the winners at Henley Royal Regatta
There were more signs of an exciting future for the GB Rowing Team as senior and development rowers impressed at the Henley Royal Regatta.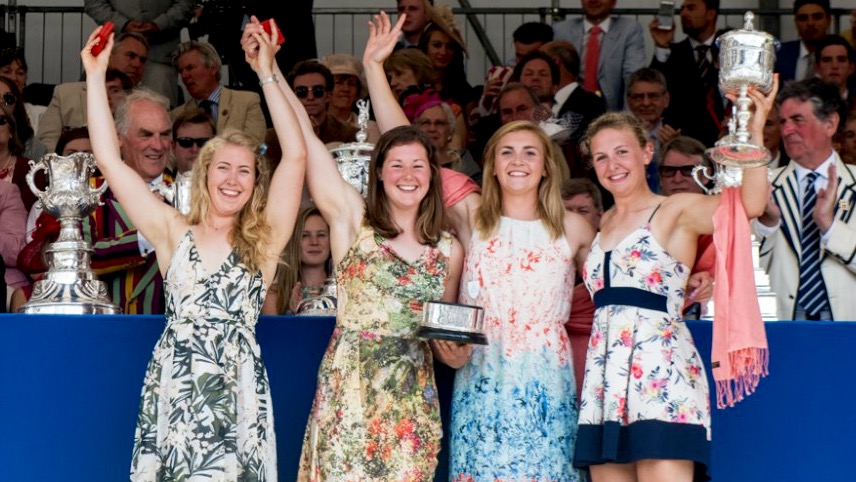 It was a particularly notable occasion for Jack Beaumont, who claimed a fifth successive Henley title when he teamed up with Leander and international colleague Nick Middleton to win the Doubles Sculls Challenge Cup.
"I couldn't be happier with how that race went," said Beaumont after Sunday's four-and-a-half length win over Gasper Fistravec and Dani Fridman in Sunday's final.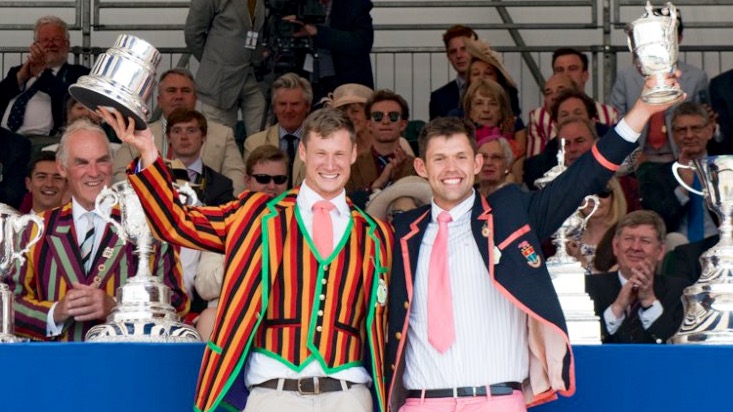 "We knew we would get a run for our money, but we also knew we could win this. We feel great as a pair and I love rowing alongside my teammate Nick.
"We train on this stretch of the river every single day so to win this cup makes the early mornings and tough training sessions worth it."
Taking the plaudits in the Princess Grace Challenge Cup were the young GB quartet of Melissa Wilson, Jess Leyden, Holly Nixon and Mathilda Hodgkins-Byrne.
Racing as Reading RC and Leander Club, the women's quad held off a determined challenge from AZS Warszawa & Wisca Grudziadz of Poland – the reigning World U23 Champions – to win by one length.
"That was really good," said Hodgkins-Byrne, who became the first Reading RC member to win at Henley since 1935. "It was my third time at Henley and the previous two visits were quite stressful but I really enjoyed this one."
The lightweight GB quad of Brianna Stubbs, Emily Craig, Imogen Walsh and Ellie Piggott – racing as Wallingford RC and London RC – were beaten by the Schuylkill Navy High Performance Center from the United States in the heats.
Both GB development eights reached their respective finals, with the men's crew – racing as Nautilus RC – pushing the Dutch Olympic eight all the way in an excellent Grand Challenge Cup final, only losing by three-quarters of a length.
It proved a tougher task for the women's eight in the Remenham Challenge Cup final as GB – racing as a Leander and Tees RC composite – were beaten by four and three-quarter lengths by Princeton Training Centre from the US.
Ollie Cook and Callum McBrierty, racing as University of London BC and Leander, were edged out by French pair Benoit Demey and Edouard Jonville in the semi-finals of the Silver Goblets and Nickalls' Challenge Cup.
The Leander Club and Oxford Brookes University composite men's quad of Zak Lee-Green, Charlie Waite-Roberts, Jamie Copus and Jamie Kirkwood – all GB lightweight internationals – also narrowly missed out on a place in the Queen Mother Challenge Cup final as they were beaten by California RC.
The GB development men's four of James Johnston, Tom George, James Rudkin and Lewis McCue – racing as Newcastle University and Robert Gordon University – also reached the semi-finals of the Stewards' Challenge Cup, where they lost by a length to eventual overall winners Hollandia Roeiclub of the Netherlands.
You can watch highlights of the finals day below: